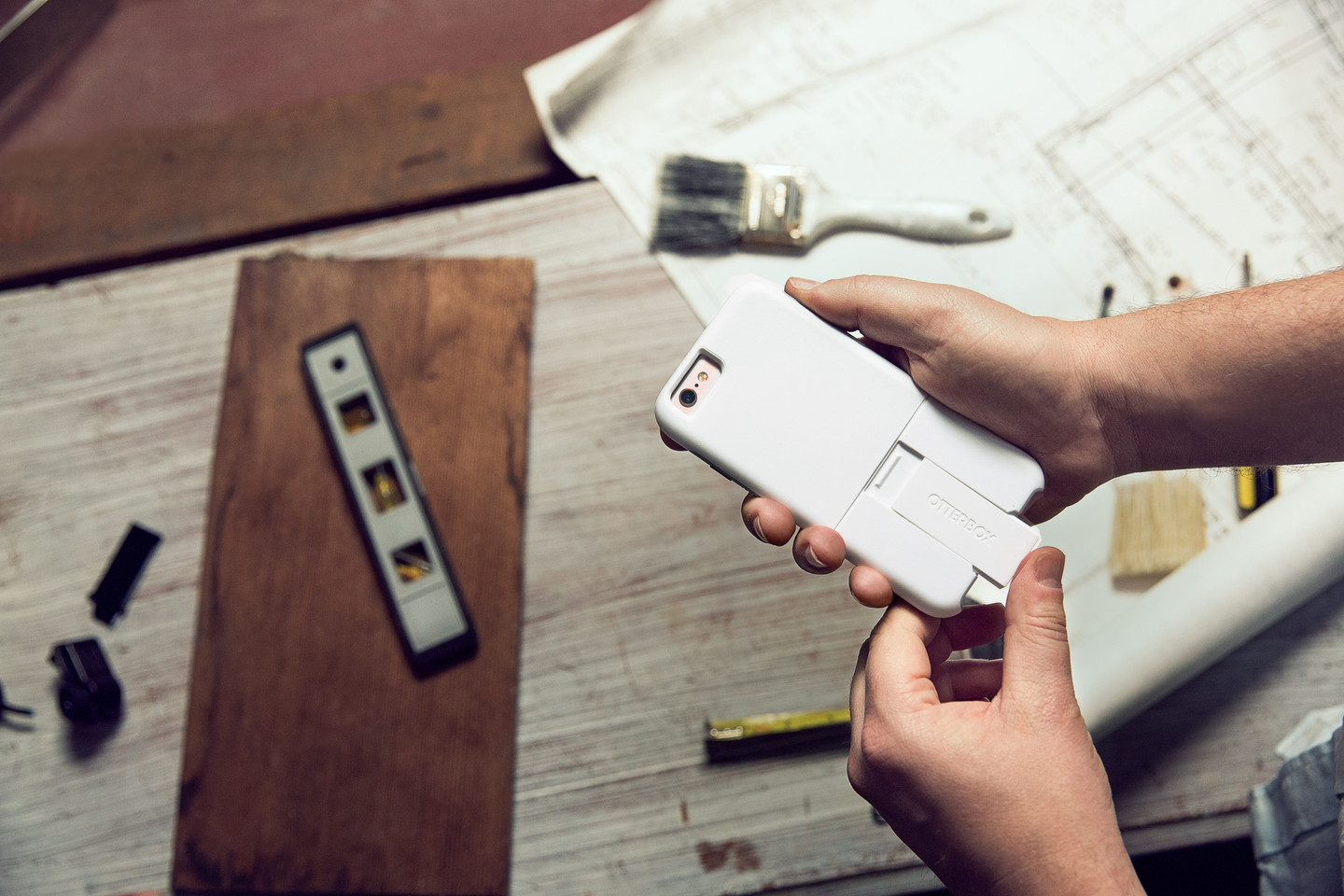 OtterBox's
uniVERSE
iPhone
Case
Can
be
Used
With
Swappable
Accessories
The
unique
case
system
is
available
now
Accessories
May 24, 2016
While the number of great iPhone compatible accessories continues to grow, most users encounter a pretty significant problem. Many, if not all, of the add-ons aren't compatible with iPhone cases. But realizing that issue, OtterBox has just announced its new uniVERSE case.
Swap meet
The big feature of the case is the compatibility with a number of special swappable accessories from other third-party companies including Olloclip, Square, SanDisk, and others.
When you need to add an accessory, just slide off the removable accent plate near the bottom the case and connect the module. Other accessories, like the popular olloclip 4-in-1 lens system, can attach to the grooved edge inside of the camera opening and on top of the case.
A wealth of accessories
The case can be used with a number of accessories like the Square credit card reader.
Here's the complete list of accessories customized for the case. The modules are available now or will be coming soon.
Square Contactless & Chip Reader, $49.99
olloclip 4-in-1 lens, $79.99
SanDisk iXpand Flash Drive, $59.99 to $119.99
Nite Ize Steelie Vent Mount Kit, $39.99
Goal Zero Slide Battery, starting at $59.99
Manatee Works StingRay Barcode Scanner, $95
Seek Thermal Compact Camera and Seek Case, starting at $249
Influx WiFi Booster, $39.99
PolarPro Trippler Tripod, $49.99
PolarPro Stance Compact Tripod, $29.99
PolarPro PowerPack Removable Battery Pack, $49.99
PolarPro Beat Pulsar Wireless Mobile Speaker, $59.99
PolarPro Fisheye Wide-Angle Lens, $29.99
PolarPro Trail Blazer Armband, $34.99
PolarPro Stash Slim Mobile Wallet, $19.99
Available to order now
As for the case itself, it can be ordered now from OtterBox's site. It will be available at a number of other retailers, including Amazon.com and Best Buy, on Sunday, May 29. Many of the accessories can also be purchased from OtterBox.
The iPhone 6s/6 case is $49.95 while the iPhone 6s/6s Plus version is $10 more.
Both cases are available in a black or white/gray model.
While it's not often that an iPhone case can truly be called unique, the uniVERSE system definitely looks interesting. Keep it here at AppAdvice as we'll look to have a full review soon.