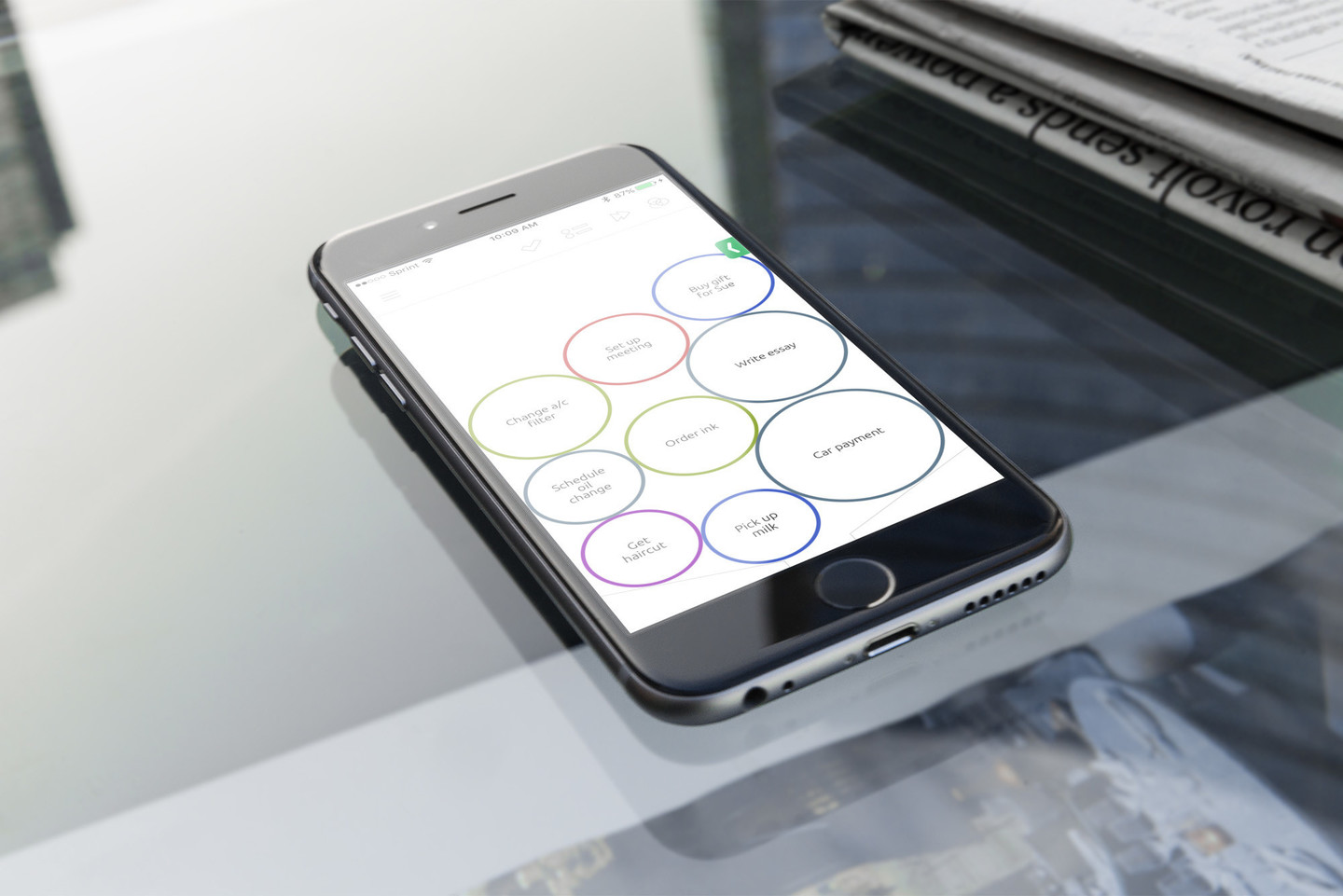 Pop
those
to-do
bubbles
with
Task
Manager
To
Round
This
task
manager
is
built
for
visual
thinkers
Getting Stuff Done
March 16, 2016
When it comes to managing tasks and to-dos, a big, long list does not always work well. It can be overwhelming or just difficult to maintain. A new app called Task Manager To Round lets you manage your tasks with a visual theme using bubbles.
Add your tasks
Just swipe the small green arrow to open the add task screen. You can then select a colored tag such as home, personal, or job, so that the bubbles are easier to identify quickly. Type in your task, add details if you like, and choose a bubble size. The bigger the bubble, the heftier or more important the task.
View your tasks
All of your to-do bubbles are on the main screen called a funnel. Each is colored per your assigned tag and sized according to the weight that the task carries. But, you can also check out list views of completed, current, and pending tasks with easy navigation.
Schedule your tasks
Your bubbles are the tasks that you have due now, but you can schedule a to-do for a later time. It will then disappear from the funnel and pop back up when the due date approaches. This is perfect for scheduling tasks like bills and appointments.
Complete your tasks
When you complete a task, just tap on the bubble and then mark it. You will then see the bubble reduce in size and fall through the funnel of your main screen. All that remains then, are the rest of your current tasks to tackle.
Task Manager To Round provides a simple and clean way to manage your to-dos. It would be nice if the app had a reminder feature, but for those who want a quick and clear way to see what's on their plate, it works well.
Task Manager To Round is compatible with iPhone, iPad, and iPod touch. You can pick it up for free without in-app purchases on the App Store.
grab it on the app store for free
Free
Task Manager To Round: to-do list, planner & reminder app designed for visual thinkers
DRESSKOD-MEDIA, OOO