7
Useful
Apps
You
Won't
Hear
People
Talking
About
The
hidden
App
Store
gems
you'll
want
to
own
May 17, 2018
Right out of the box, your iOS device already comes with cool capabilities thanks to the apps Apple preinstalled on it: emoji-enhanced messaging, voice calling, music playing, e-reading, podcasting, and photo capturing and editing, just to name a few. But your iPhone, iPod touch, or iPad doesn't get to really shine until you load it up with great third-party apps from the App Store. Below, we've collected a variety of useful apps to help improve your experience of using  your iOS device.
But alas, the App Store is home to over two million apps, the vast majority of which are mediocre or just plain worthless — "crapps," as they're affectionately called. Of course, there have been a lot of apps that have become quite essential as well as popular by virtue of their high quality (e.g. 1Password), strong brand association (Instagram), or both.
The App Store is home to millions of apps, but we've sorted out some of the gems from the gravel
But what about the unsung apps that are evidently excellent but are yet to gain significant traction? Admittedly, corralling the crowd of such apps will be well nigh impossible. Be that as it may, we're continuously scouring the App Store to sort out the gems from the gravel.
And we have eight useful hidden gems you probably haven't heard of to share with you right here, right now. Take a look and see for yourself just how precious and brilliant these gems can be once they've made their way onto your iOS device and your daily life.
Tinder for photos
Slidebox
Tinder for photos
Slidebox takes the chore out of deleting unwanted photos (like poorly shot selfies and old screenshots) from your camera roll and freeing up precious space in the process. The app lets you simply swipe to retain or delete a photo. If that sounds familiar, that's because it's reminiscent of the card-based "like or pass" approach made popular by a certain dating app. Indeed, Slidebox has been aptly dubbed "Tinder for photos."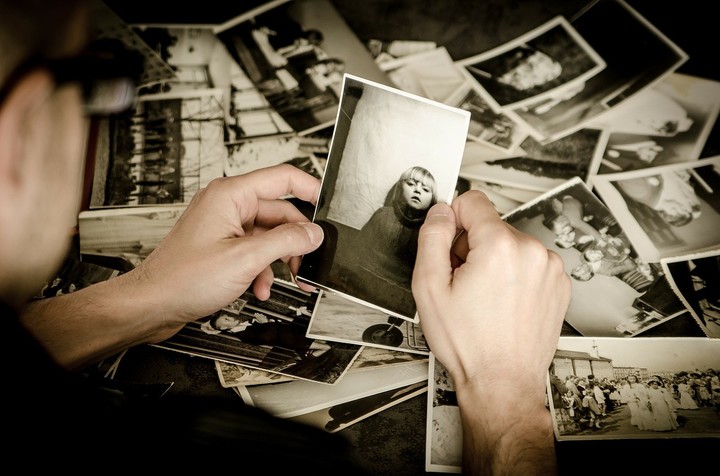 Slidebox - Photo Manager & Album Organizer
Slidebox LLC
Delete
Quickly and easily review the contents of your camera roll by keeping or trashing a photo with just a swipe of your finger. Want to keep a photo? Swipe it to the left. Want to trash it? Swipe it up. Tap the trash icon to view (and maybe recover) your trashed photos or else delete them altogether.
Organize
Slidebox not only helps you more easily and quickly get rid of your unwanted photos, but it also helps you better organize them by sorting them into albums through a series of simple swipes.
Send
Beyond sorting photos into albums, Slidebox also lets you send them using a link that may be shared via email, text, or social media. Note, though, that you need to set up an account with Slidebox to be able to send albums.
Release date
June 18, 2015
Compatibility
iPhone, iPod touch, and iPad
Get
Slidebox - Photo Manager & Album Organizer
Photographic time machine
Photo Flashback
Photographic time machine
So you have all of those photos taken over the years and saved in your photo library. Now what? Wouldn't it be nice to be able to relive the memories associated with your photos in a simple and smart way? Well, you can do just that with Photo Flashback, the so-called Timehop for the photos on your iOS device and on your iCloud Photo Library.
Photo Flashback: Photos Taken on This Day, with Watch app and Today Widget
Konstadinos Karagiannis
Travel through time
Every time you open Photo Flashback, all of the photos taken on this day throughout the years are shown. But you can also easily see and relive the photos from another day, like that day you vacationed on an island paradise or that day your friend's cute kid paid you a visit.
Share the memories
Tap a photo to view it in full screen. Is that photo from way back when something you'd like to share with someone? Just tap and hold on it to share it via text, email, or your favorite sharing services.
Developer
Digital K Software
Release date
Oct. 21, 2014
Compatibility
iPhone, iPod touch, iPad, and Apple Watch
Get
Photo Flashback: Photos Taken on This Day, with Watch app and Today Widget
Photo Flashback is a bit like Timehop, the social app which shows you posts from years past
Free
Timehop
DOUBLEDUB INC
News from your social networks
Nuzzel

News from your social networks
If you're following the people you follow on Twitter and Facebook primarily because they're folks whose shared news links you trust and like, Nuzzel is the perfect app for you. Nuzzel provides a convenient place for you to quickly and easily see what the top and trending stories are according to what your friends have been sharing over time. So when it comes to catching up on the news, you can get by with a little help from your friends and a little app called Nuzzel.
Nuzzel: Daily News From Your Friends
Nuzzel, Inc.
Filter your news feed
Nuzzel lets you customize your news feed by sorting items by the number of friends who've shared them over as recent as the last hour or as far back as the last week. This way, you can easily catch up on the news you may have missed, even old but nevertheless interesting news.
Find featured feeds
In addition to news from your friends, you can opt to view news from friends of friends and even news from friends of featured users. You never know what fascinating stories you can discover when you expand your network of trusted news sharers.
Get alerts for trending news
If you want to get notified of trending stories the moment they break or become widely shared, turn on Nuzzel's personalized news alerts. You can choose to be alerted when a certain number of people have shared a story and you can set the maximum number of alerts you get in a day.
Release date
May 15, 2014
Compatibility
iPhone, iPod touch, iPad, and Apple Watch
Get
Nuzzel: Daily News From Your Friends
Sharing made easy
Linky
Sharing made easy
Linky may at first seem unnecessary considering that iOS already has a systemwide share sheet. But through its share extension, Linky offers an alternative share sheet that's more flexible and customizable, thereby making the process of sharing links, images, and text on Twitter, Facebook, and even App.net quicker, easier, and altogether better.
Linky — Share webpage links, images and text to Twitter and Facebook
Benoit Bourdon
Link me up, Scotty!
Linky makes it really easy to share a webpage link with the webpage title already included in the post. What's more, Linky can suggest a relevant image that you can attach to your post.
Screenshots out, text shots in
Why take a boring screenshot of a webpage to show a block of text when you can share a "text shot" instead? With Linky, you can quickly create and post an image elegantly quoting the text you highlighted on the webpage you're sharing.
Effortless cross-posting
In addition to links and text, Linky supports sharing of images. What's more, whichever type of content you're sharing, the app allows you to post to multiple Twitter, Facebook and App.net accounts at once.
Release date
Nov. 9, 2012
Compatibility
iPhone, iPod touch, and iPad
Get
Linky — Share webpage links, images and text to Twitter and Facebook
The right emoji right within reach
Keymoji
The right emoji right within reach
Chatting with emoji is fun. But it can also be time-consuming, what with your having to scroll through a confusing and overwhelming mix of icons before you can find the right one. [Insert thumbs down emoji here.] Well, that's only if you don't have the predictive emoji keyboard app Keymoji, which works not only in Messages but also in other apps.
Keymoji : Emoji Keyboard
Literati Labs, Inc.
Predictive
Keymoji has a predictive autocomplete bar at the top that suggests emoji or emoji combos for the words you're typing. Just tap a suggestion to have it replace your text, or for added context, you can enter both the words and their corresponding emoji by tapping and holding on a suggestion.
Addictive
You can also tap the palette icon to access Keymoji's collection of emoji art, sorted into different categories for easy selection. Tapping and holding the palette icon opens the basic emoji keyboard, with which you can browse for an emoji you probably don't know the right word for.
Developer
Literati Labs, Inc.
Release date
Sept. 18, 2014
Compatibility
iPhone and iPod touch
Get
Keymoji : Emoji Keyboard
Automatic time tracking
Rewind
Automatic time tracking
The thing with apps is that, however useful they may be, their potential is left untapped once you neglect to tap their icons on your home screen and continue using them. Take for example a time-tracking app that you frequently forget to open when you need it to serve its purpose. But when it comes to the time-tracking app Rewind, you need not worry about having to open it every now and then. This is because Rewind is that rare app that automatically does its thing without your having to think about it.
Rewind - Automatic Time Tracking
noidentity gmbh
Put a pin on it
Rewind's automatic time tracking kicks in once you've set up your preferred places, such as your office to track your work time or your gym to track your workout period. You can even enable automatic exporting of your time intervals to your calendar. With Rewind, automatic is the order of the day, every day.
Automatic yet adjustable
Rewind automatically tracks the times you spend in your favorite places. But in case you'd like to make adjustments to what the app has logged, you're free to do so.
Reporting for duty
You don't have to open Rewind for it to perform its function since it works automatically in the background. But you will want to open it if only to check its calendar view, statistics, and reports, which are as insightful as they are colorful.
Developer
noidentity gmbh
Release date
April 3, 2015
Compatibility
iPhone, iPod touch, and Apple Watch
Price
Free, with $4.99 in-app purchase for Pro
Get
Rewind - Automatic Time Tracking
Superb scanner with OCR
Prizmo
Superb scanner with OCR
Prizmo falls in that category of apps which you can use to show off to other people the amazing things your iOS device can do. Prizmo is certainly not just for show, though; it yields results that you can actually use to boost your productivity and creativity. But you may be asking, "What's Prizmo, anyway?" Simply put, it's an app that can "automagically" digitize any text document, business card or image you scan with it. You just have to see it to believe it.
Prizmo - Scanning, OCR, and Speech
Creaceed SPRL
Scan
Digitally capture your physical document, card or image with ease, thanks to Prizmo's automatic page detection and processing tools, including crop, rotate, readability enhancement, and image cleanup. Voice guidance is also on tap to help you with your captures, to say nothing of the app's text-to-speech support (with different voices available via in-app purchase) for reading scanned text.
Recognize
Prizmo employs optical character recognition (OCR) to process your scans and produce their digital equivalents. You can then work with text from documents without having to retype it, extract contact information from business cards, and share enhanced versions of images such as whiteboards, paintings, and magazine insets.
Export
Convert your scans into PDF, text, vCard, JPEG or PNG files and export them to be shared via email or saved to your favorite cloud storage service.
Release date
Aug. 19, 2010
Compatibility
iPhone, iPod touch, and iPad
Price
$9.99, with in-app purchases at $2.99 each for reader voices
Get
Prizmo - Scanning, OCR, and Speech