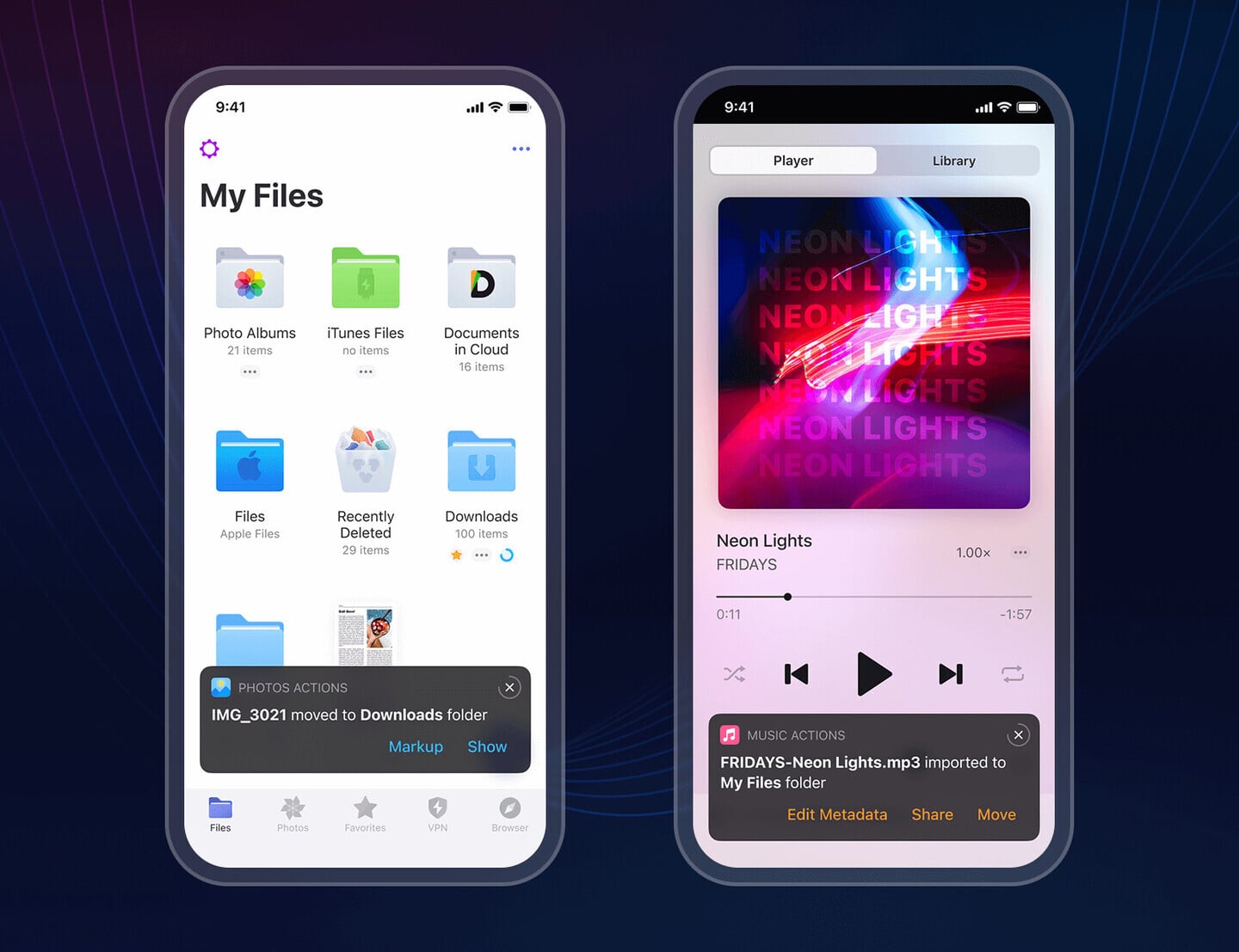 Readdle
Launches
Documents
X
With
Smart
Actions
and
More
September 2, 2021
Readdle has just taken the wraps off a new version of its popular and powerful file manager Documents.
Documents X now features Smart Action. The contextual shortcuts will suggest the next best action to take after performing an action in the app. For example, if you Upload a file to Dropbox, Documents will suggest you share a link.
All of the contextual suggestions are natively integrated into the interface and performed locally.
Access to cloud storage providers like Dropbox and Google Drive is now available in the My Files section instead of needing to switch tabs to access files.
The app has also been redesigned with new icons and a fresh look.
Documents X is designed for the iPhone and all iPad models. It's a free download on the App Store.
There is a Documents Plus subscription available for $12.49 per month. Subscriber can take advantage of a VPN services and advanced PDF editing. There is a free, seven-day trial available.