Rewards
Galore
in
MU
Origin's
Week-Long
Anniversary
Event
July 26, 2018
Korean developer Webzen may not be a household name in the west, but it should be, if only because of MU Origin, which is one of our favorite RPGs on mobile.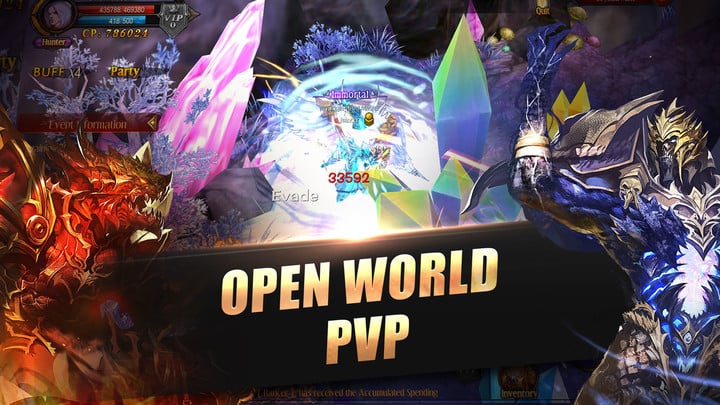 MU Origin is an all-singing, all-dancing, 3-D MMORPG in which you choose a class, customize your character, equip weapons, and then head out into the huge open world to complete quests, level up, and generally have a blast.
Basically, everything you can find in a PC MMORPG like WoW you can find here, right down to the multiplayer, which lets you either team up with other players to carry out raids on dungeons or throw down with them in the PvP arena.
Since launch, MU Origin has been regularly lavished with huge updates containing events and new content, and today we bring you news of yet another, this time to mark the game's second anniversary.
First, there are several special events taking place between July 26 and August 1. You'll get daily prizes for logging in, such as the "Birthday Cake" collection item, which you can exchange for various rewards at the Collection Event Login.
You'll also get extra rewards for your total purchases during the event and an absolutely huge reward for winning the King of Purchase Event. All you need to do is buy the most stuff and you'll snag the Flaming Wings of Condor and a Jewel of Guardian set for free.
Your equipment will also be enhanced up to +20 during the event, which helps with the Boss Hunt Event, whereby you hunt special bosses and monsters that will only appear for one week. To do this you'll need to log in every day at 1 p.m. server time in Noria.
There are numerous other events like this, giving you boosts and rewards in abundance, and if you log in on the game's true anniversary, July 28, you'll get even more rewards, including the "2nd Anniversary Title."
If you're not already an MU Origin player, it looks like now would be a good time to start.
The game is available to download on the App Store and Google Play.