The
Tech
Media
Minute:
Disney
Cancels
Infinity
as
Whatsapp
Arrives
on
Mac
Give
us
60
seconds
to
show
you
the
world
May 11, 2016
Our focus today is on Disney's surprising move and Microsoft's retail problems. Here's our daily look at what's going on in the world of technology in just 60 seconds.
3 Stories/30 Seconds
Disney Infinity goes to the great beyond In a surprising move, Disney has discontinued its line of Infinity games and accompanying figurines. The decision, which is costing the company $147 million, means the end of the "toys-to-life" platform, at least for Disney. The company is also getting out of the console games business altogether. Future Disney-branded games will be developed by third-parties through licensing agreements. The company's move was foretold in March when news broke that Disney Infinity development wouldn't continue on Apple TV.
WhatsApp comes to Mac The biggest messaging application in the world is now available on the desktop, as WhatsApp has launched for Windows and Mac. As Forbes notes, the desktop version gives users "the ability to use keyboard shortcuts, and the ability to have messages open in a separate window as opposed to being in a browser or lost in a sea of tabs."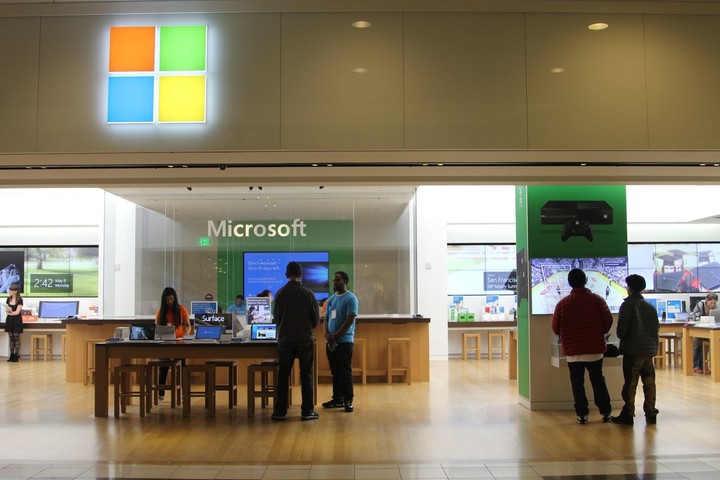 But where are the lines, Microsoft? Microsoft now has 100 company stores across the United States and Canada. What they don't have, according to Re/Code, are customers. They explain, "It's hard to know exactly how the stores are doing since Microsoft won't comment on either sales or traffic figures. It is fair to say, though, that it is not uncommon to visit stores in which workers outnumber customers."
Free
WhatsApp Messenger
WhatsApp Inc.
Today in Tech Media/15 Seconds
Today in Tech Media/15 Seconds
TechCrunch Disrupt NY concludes with the Startup Battlefield Finals Competition.
The Cannes Film Festival begins with George Miller, the Australian director, screenwriter and producer, presiding. Jury members include Kirsten Dunst and Donald Sutherland.
Looking backwards: In 1916, Albert Einstein presented his Theory of General Relativity, while in 1951 Jay Forrester patented computer core memory.
Trending on Twitter/15 Seconds
Trending on Twitter/15 Seconds
You have to hand it to Queen Elizabeth II. The 90-year-old monarch isn't afraid of speaking her mind. In a popular video, she has described as "very rude" China's treatment of the United Kingdom's ambassador to Beijing.
Also trending today, May 11:
Extra Minutes
Have a few more minutes? Check out these other stories making news: