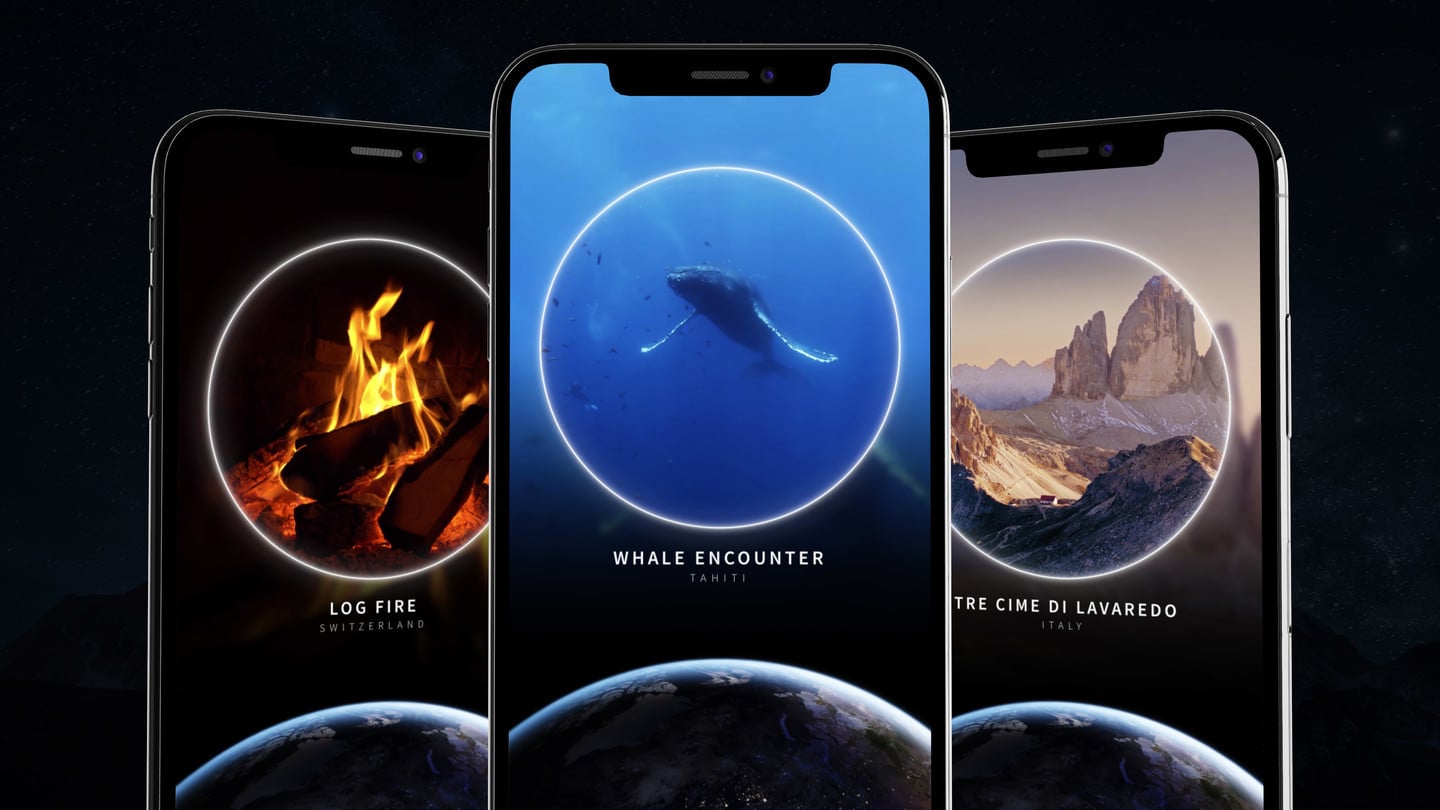 Travel
Around
the
World
in
the
Ambient
Sound
App
Portal
May 8, 2019
The world is a noisy and busy place. And if you're looking for an app to help you focus, relax, meditate, or sleep, Portal should be a top choice.
Inspired by travel, the app uses beautiful visuals and immersive 3D-like sound to different locations around the world.
Currently, the app features 14 different locations like Redwood National Park California and the peaks of the Italian Dolomites. It's easy to scroll through the different choices and select a location to begin.
There are three different modes you can select from depending on how you'd like to use the app.
In Sleep mode, you can set an alarm, a sleep timer, and use a night mode that will darken the display for nightstand use. The Relax setting allows you to set a timer and use a simple deep breathing exercise.
Finally, in Focus mode, you can name a specific task and set a timer as well.
Along with the wonderful, high-quality sound, the visuals are beautiful and add another level to the well-designed app. The app's audio can even be used with other apps.
Many more locations are promised soon along with the ability to sync with Philips Hue lights.
Designed for the iPhone, Portal can be downloaded now on the App Store for $2.99.
FREE
Portal: Escape Into Nature
Portal Labs Ltd