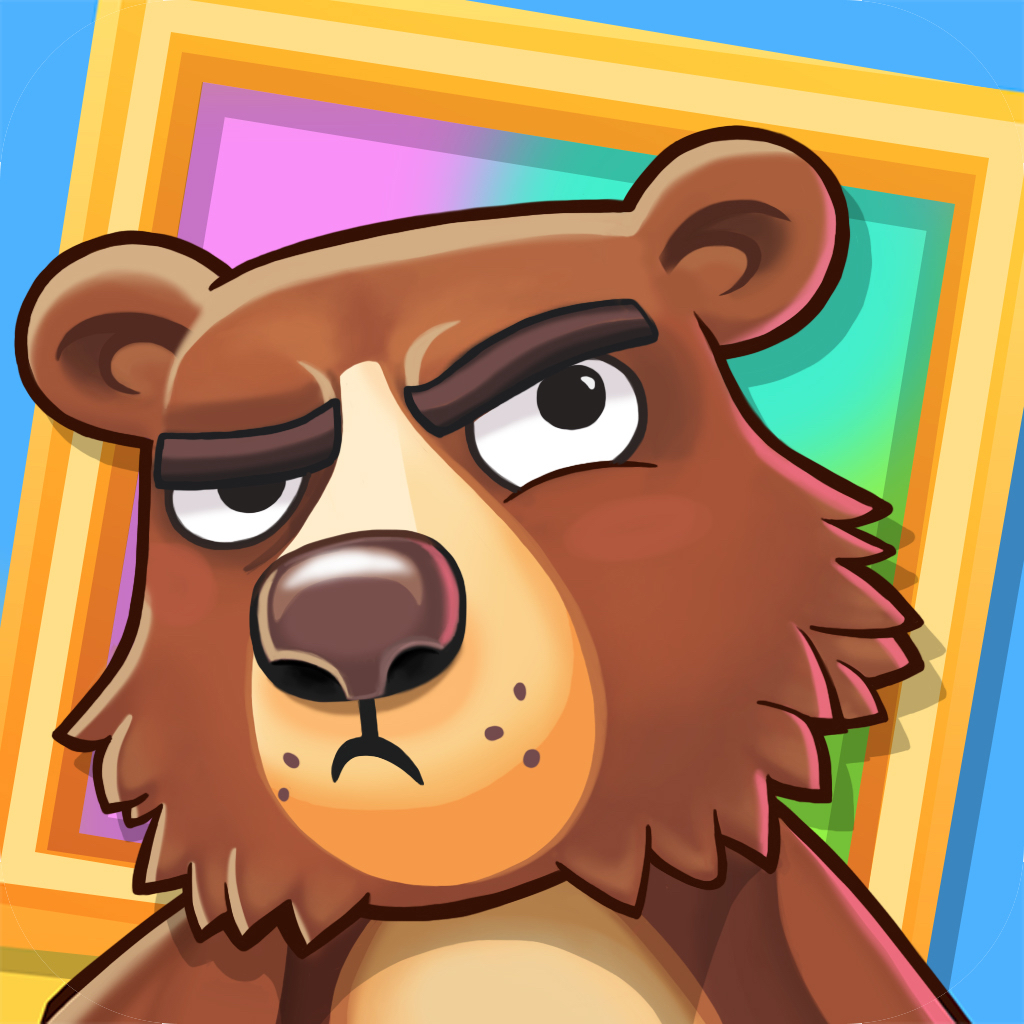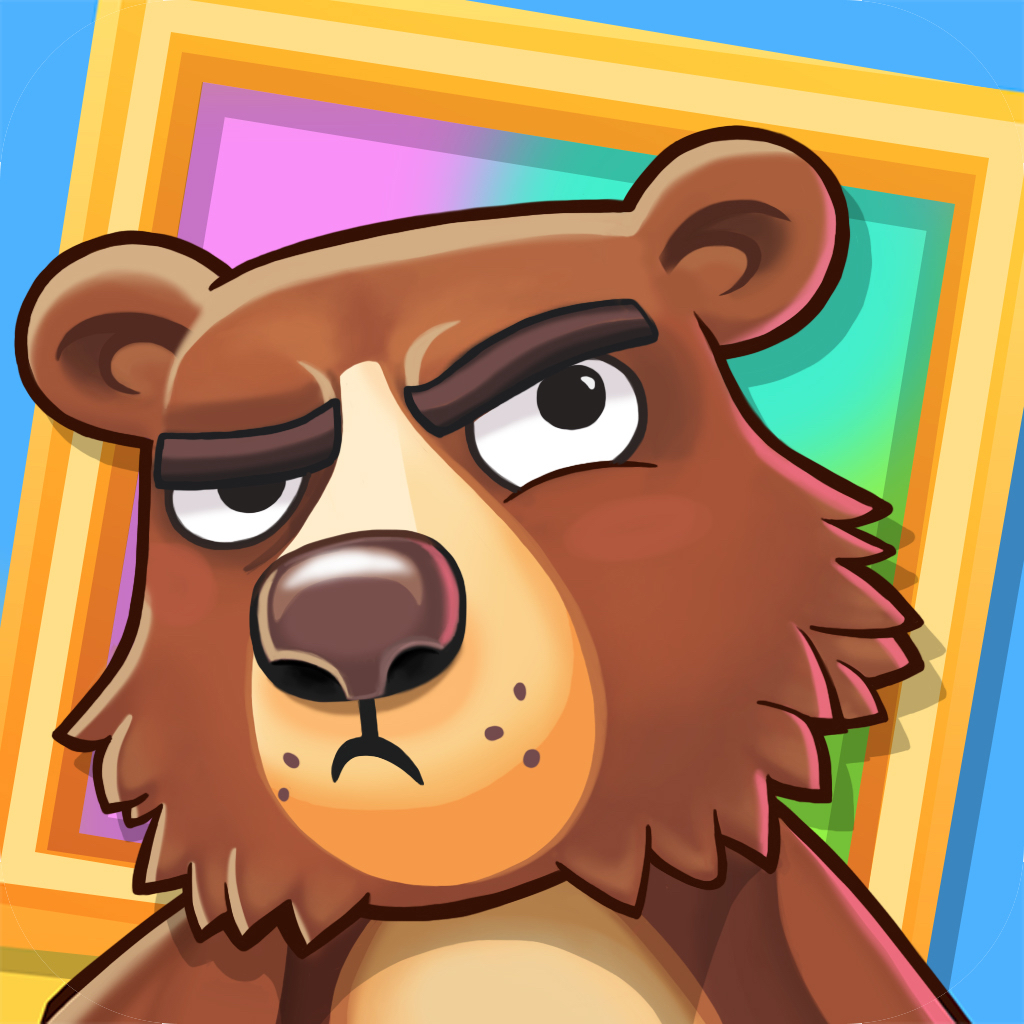 Unleash
some
fury
on
modern
art
in
Bears
vs.
Art,
the
new
puzzle
game
from
Halfbrick
April 30, 2015
Bears vs. Art (Free) by Halfbrick Studios is a quirky, action-packed puzzle game that is full of, well, bears, tasteful art, and snooty artistic connoisseurs. Rory the bear is not happy that an art gallery opened up in his home, so he's out on a quest to destroy it all. If you like unique puzzle games that are eccentric and charming, then you'll like Bears vs. Art.
Halfbrick Studios is a well-known developer at this point, with some classic iOS hits like Fruit Ninja and Jetpack Joyride. I've spent tons of hours with those games in the past, so I am always eager to get my hands on any new game that they release. And since I'm a big fan of puzzle games, I was excited when I first heard about Bears vs. Art over a year ago. The game was soft-launched in a handful of countries a while back, but those of us in the U.S. were left in the dark. Now the game has officially launched worldwide, and I've been giving it a spin this morning.
The visual style of BvA is cute and delightful. The game features beautifully rendered 3-D graphics in the cutscenes and stages, and there are fine details strewn throughout. Levels are shown in a top-down perspective that works well, as you can see everything in the room without trouble. All of the paintings that you get to slash up have their own traits, and you can actually examine it before cutting it up, since the game pauses briefly for that. The character models of Rory and all of the other guests in the gallery are distinctive and unique, and animations are smooth and fluid. The game also has an upbeat, soft jazz soundtrack that is fun to listen to, and the sound effects are wacky, which add to the overall unconventional premise of BvA.
Like other puzzle games, BvA is based on levels on a world map, and you have to go through the puzzles in chronological order, so you can't advance without clearing the one before it. Each stage also has certain objectives, such as destroying all art, removing all guests, avoiding guests, and more. There can even be time restrictions or a limited amount of moves, so you have to make sure you know what you're getting yourself into before starting. As you get further in the game, you will begin to encounter spike traps, laser beams, security guards, and even thieves. I mean, this is an art museum, after all. If you can reach level 40, a new mode also gets unlocked. Halfbrick seems to promise more content on a regular basis, so there is something to look forward to if you beat all 125 levels.
The controls for BvA is simple and intuitive. Rory starts out in a specific spot on each floor. Arrows in the spaces adjacent to him will indicate the directions that he can possibly roll in. Just tap on those directional spaces, or wherever you want to try and get to, and Rory will roll there. He only stops if he hits a wall, but it's a failure if you roll into hazards like spikes and lasers. Since the paintings are along the wall, you need to carefully plan out your moves ahead of time to make sure that you can reach all paintings or guests before you're out of time or moves.
Since Halfbrick chose to go freemium for this game, they give everyone one skip each day, which is helpful if you are truly stuck on a level. Attempting a level will also cost you one "energy," and you only start out with a handful of it in the beginning. As you clear levels, destroy art, and remove various guests, you will acquire coins, which can be used in the Marketplace to get costumes, or you can use them to speed up timers (this is a freemium game after all). The costumes themselves can be upgraded to get some useful skills, and you're able to change the color later on, though all of this means timers. Rory gets skill points after a certain amount of time, which can be used to upgrade Savvy (coins earned), Intelligence (extra moves), Cunning (more energy), and Speed (more time).
BvA also makes use of the annoying social aspect of mobile games, so if you want to bug your friends about it through Google or Facebook, you can compete with them. At least there is still Game Center integration for achievements.
In the end, while I'm in love with the concept behind Bears vs. Art, I can't help but feel Halfbrick got a bit greedy with all of the timers, stamina, and in-app purchases. This is a game I would have easily paid a few dollars for to play as much as I want when I want, because the puzzles are creative and challenging. Don't get me wrong — I'm still going to play it, because it's fun, but having so many timers and limitations is just annoying.
If you want a game to help you pass the time, then I recommend giving Bears vs. Art a look. Just keep in mind all of the free-to-play junk that exists all over the game — if you don't mind that stuff, then you're golden. Bears vs. Art can be found on the App Store as a universal download for free with in-app purchases.
Mentioned apps
Free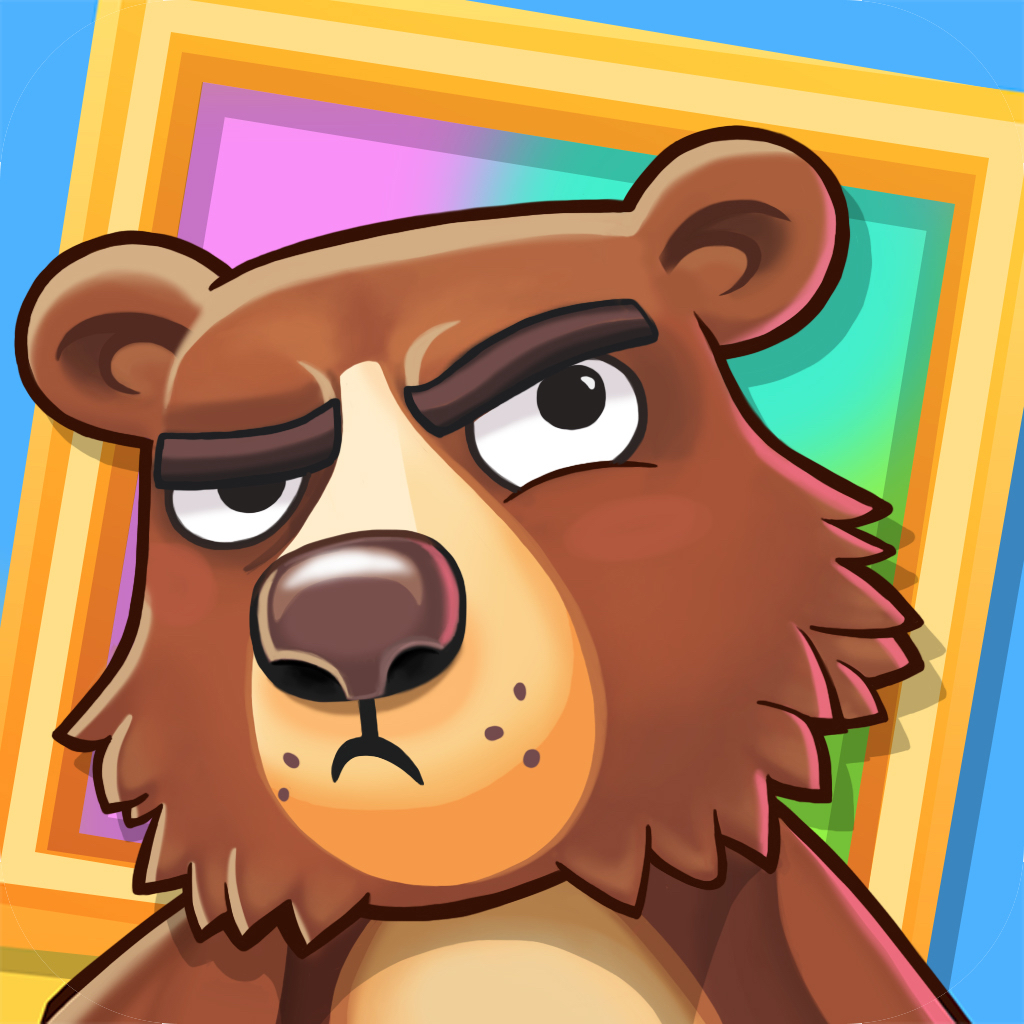 Bears vs. Art
Halfbrick Studios
$0.99
Fruit Ninja
Halfbrick Studios
Free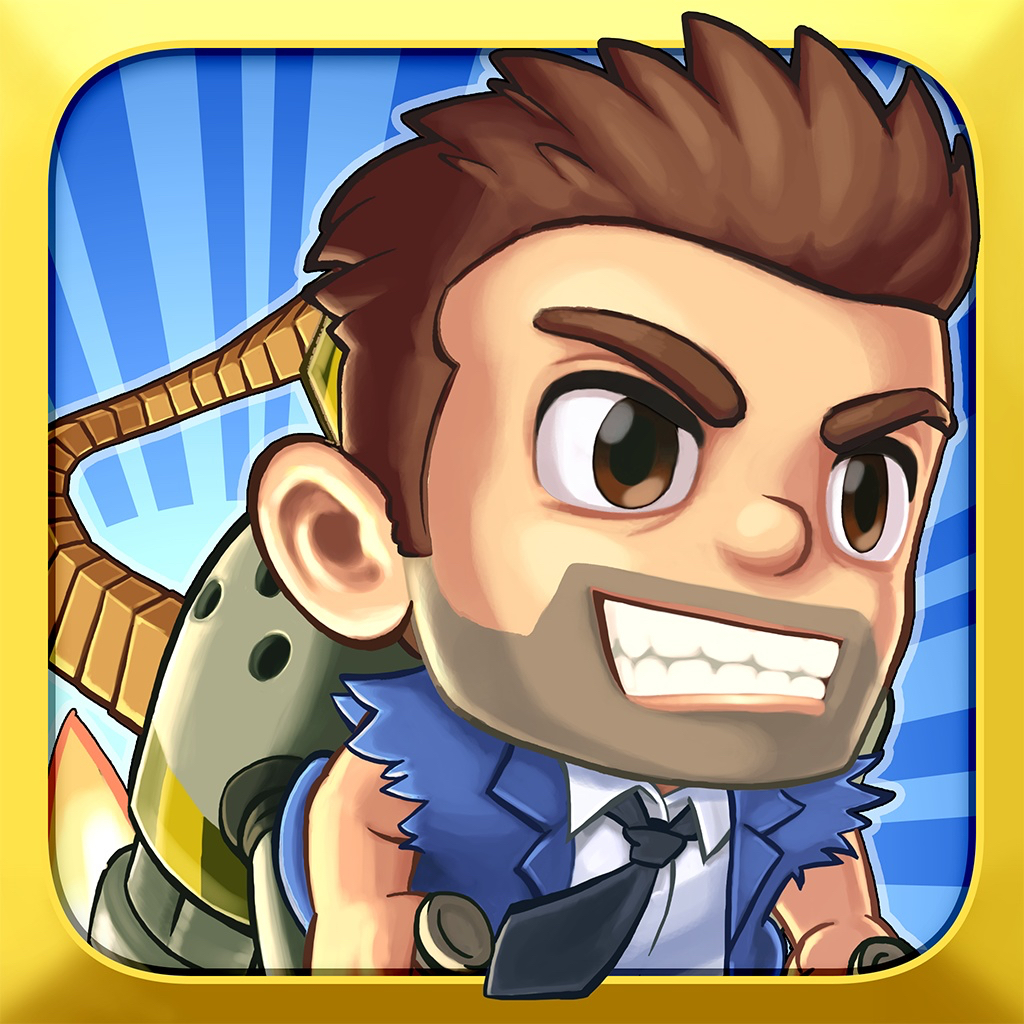 Jetpack Joyride
Halfbrick Studios
Related articles