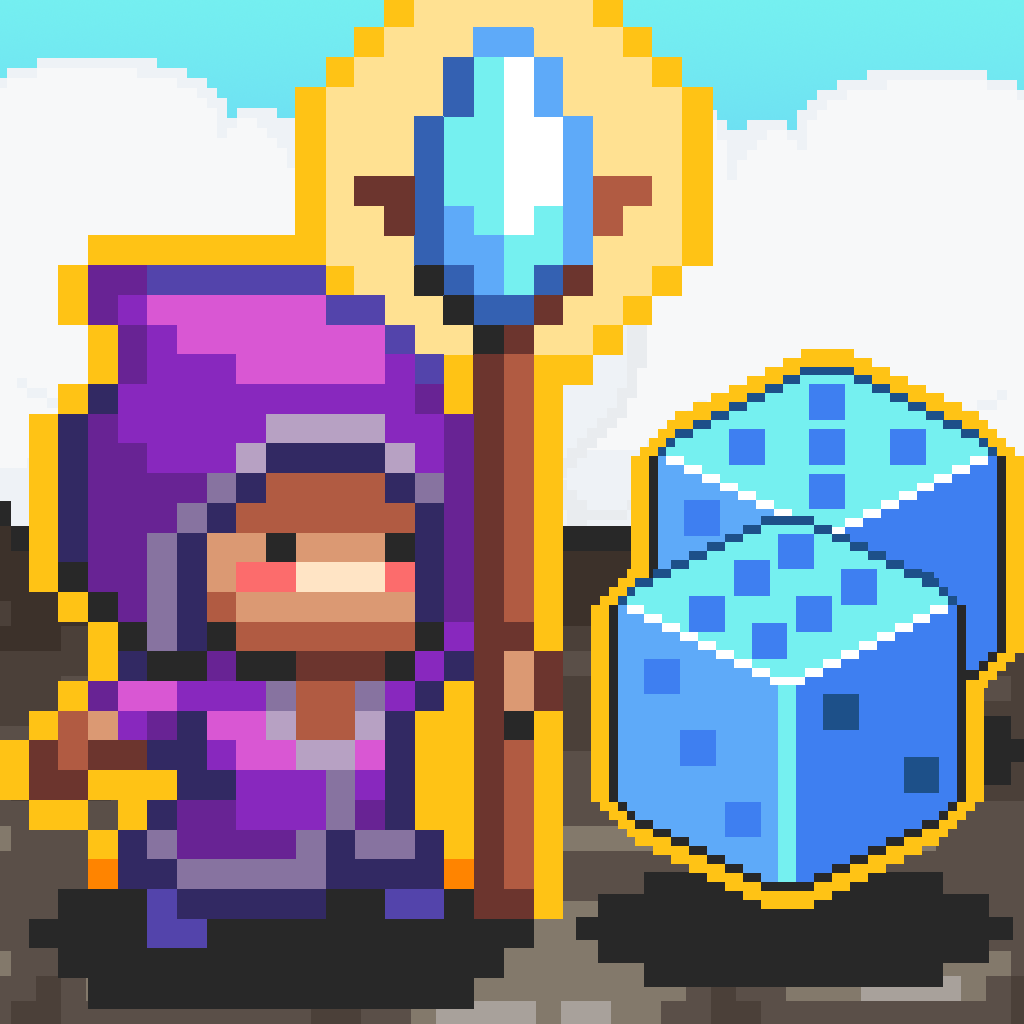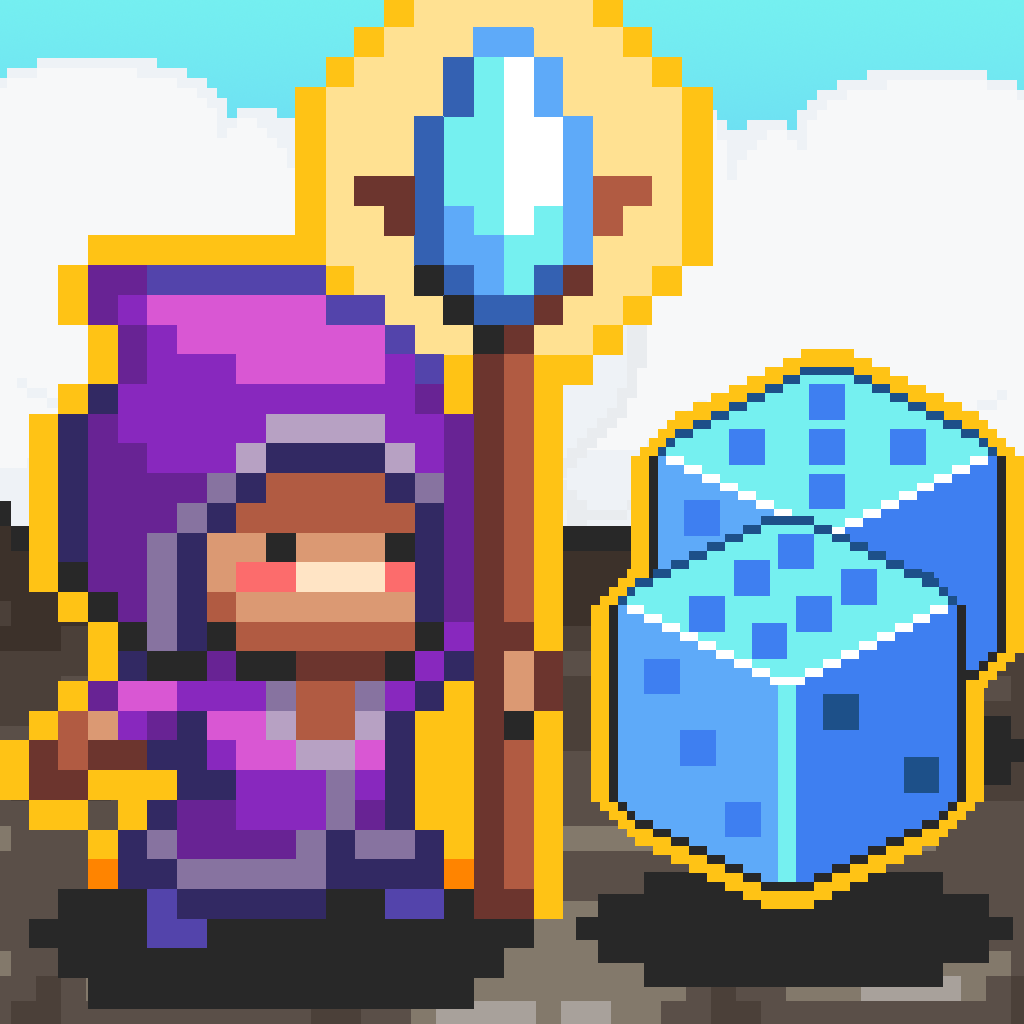 Take
a
chance
with
Dice
Mage,
a
bite-size
RPG
August 20, 2015
Dice Mage (Free) by Tapinator, Inc. is a spell combat RPG that will keep you busy for hours. If you enjoyed games like Knights of Pen & Paper 2 and Tiny Dice Dungeon, then you'll get a kick out of Dice Mage.
I'm a big fan of turn-based RPGs, but lately, I haven't been in the mood for lengthy, story-driven games like I was a few years ago. Still, my love for RPGs isn't dead, I just have taken a liking for bite-size RPGs, especially on my iPhone. I've picked up tabletop RPGs recently, so I've developed a fondness for dice, because who doesn't like being on edge about what their character's fate will be? When the news of Dice Mage hit my inbox, I was excited to give it a try, because it combines everything I like into a single package.
The graphics in Dice Mage are nice and retro, featuring a 16-bit aesthetic that will bring back some memories if you grew up in the golden age of gaming. Despite the pixelated appearance, the details of the character sprites are well done and the colors are rich and vibrant. Animations are smooth and fluid with no lag on my iPhone 6, and everything is responsive. The chiptune soundtrack is delightful for old-school gamers, and the sound effects are fun to hear.
Dice Mage features a number of different stages that feature floating platforms with surprises on them. The platforms can have a variety of things on them, such as enemies, treasure chests, mystery items, shops, and a boss on the final platform. Players will go through the stages one platform at a time, and there are different paths that you can take once you reach certain points. As long as a platform is not covered in a shadow with a "?" on it, you can move to it, even if it is not directly adjacent to you. That means you could save the shop platform for when you really need it, since it's a good way to replenish your health and mana.
When you get to a platform that has a monster, chest, or mystery item on it, you engage with dice rolls. When it comes to battle, you and the enemy both roll two die, with the greater roll value beating out the other. If you are not satisfied with your roll, you can choose to mulligan at the cost of mana. While it starts off fairly cheap, each consecutive re-roll gets more expensive, so be careful because your mana supply is not infinite. If your mage has equipment on that can cast different spells, you'll see what you are casting next to the individual dice. Since the game depends on dice, it's all about luck and chance.
When you overcome enemies and bosses, you'll get rewarded with a chest. When it opens, you get a randomized assortment of goodies, such as increased attack power, more health or mana, gems, or even shields for defense. If you go on a platform with a chest or mystery item, you have to roll and meet the target requirement to get a gift. If you don't roll the right number, just re-roll, but keep an eye on your mana and gem supply.
Any items that you find from chests or buy from the shop with gems are added to your inventory. You can view your stash of items while on the platform map, and the game lets you tap to view details on each item. The stats on each item are different, so you can mix-and-match your gear for the best offense or defense, whichever play style you prefer. Spell books have different magical spells that you can cast, which can be highly advantageous in battle.
On each run, if you run out of health points, you are given one opportunity to continue, which means you start at the beginning of the last stage that you made it to. Otherwise, you'll have to restart, but don't worry — your equipped items and inventory will stay with you, but your stats reset with each new run. So in a way, it is half of a roguelike, since you don't get to keep your character stats and have to start over from the first stage, but at least all those sweet items you acquired will remain.
As I mentioned, there are gems in the game, which are essentially the "premium" currency of the game. However, they're relatively easy to obtain just by playing, or you can watch a video ad to get three at a time. If you are impatient, you can always buy more through in-app purchases.
I love quick little games, and Dice Mage falls into that category nicely. The vintage graphics look great, the music is quirky and catchy, controls are simple enough, and the gameplay is fun, despite the heavy reliance on luck. I recommend checking this one out if you love mobile RPGs and like to roll the dice.
Dice Mage is on the App Store as a universal download for free with in-app purchases.
Mentioned apps
Free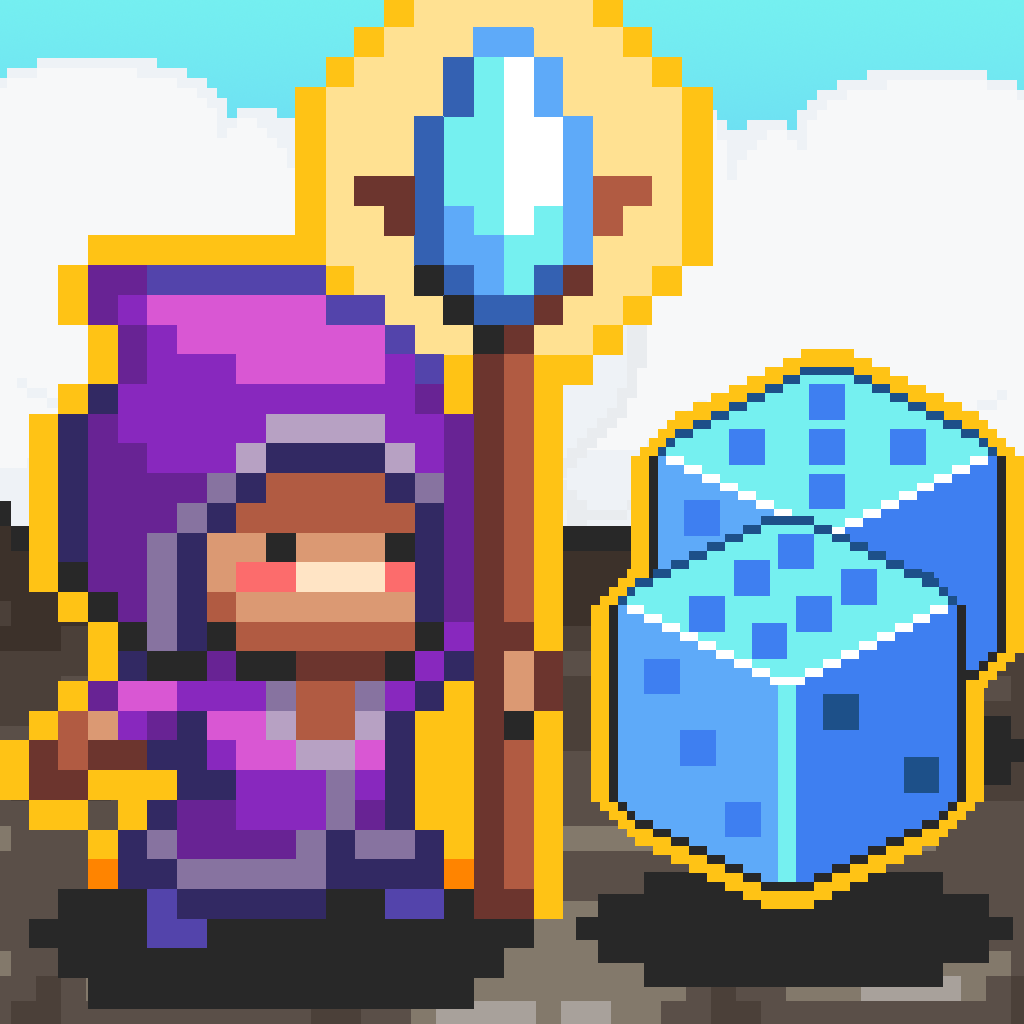 Dice Mage
Tapinator, Inc.
$4.99
Knights of Pen & Paper 2
Paradox Interactive
Free
Tiny Dice Dungeon
Kongregate
Related articles