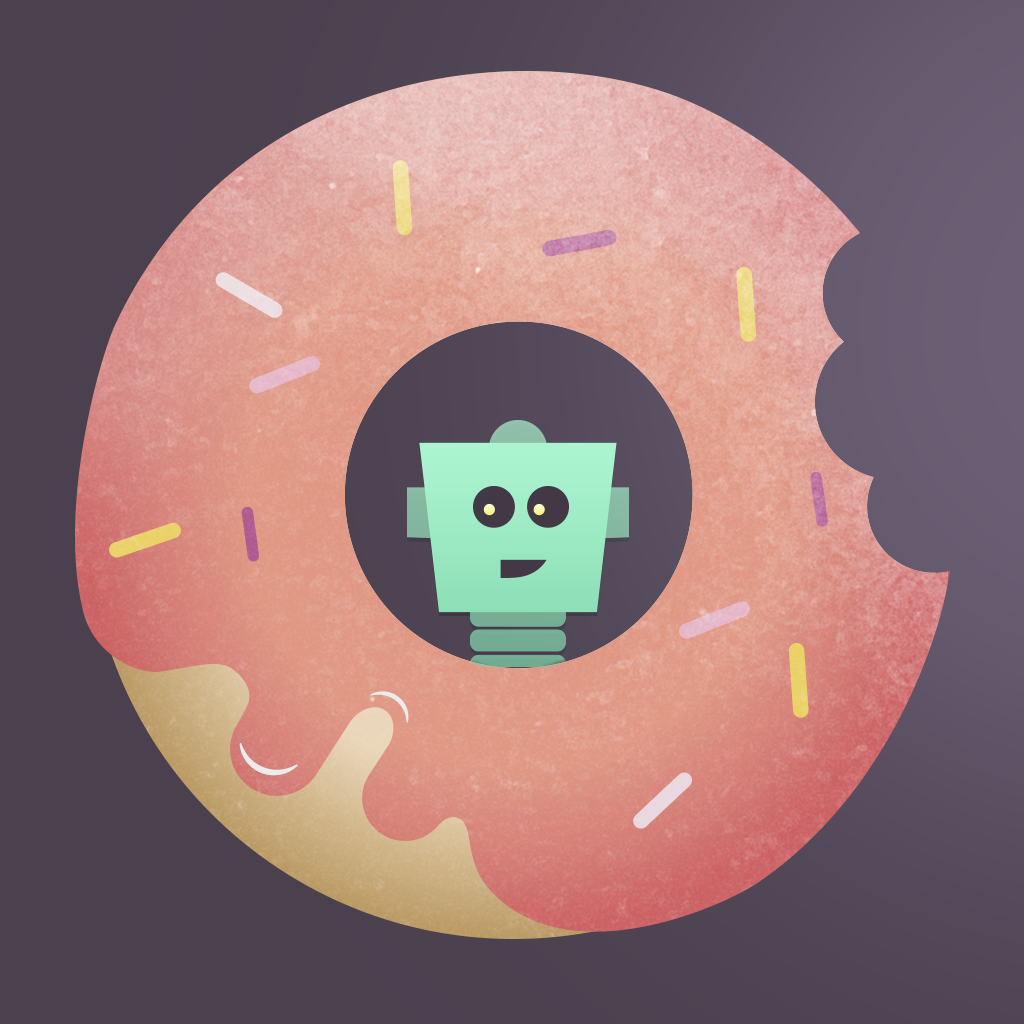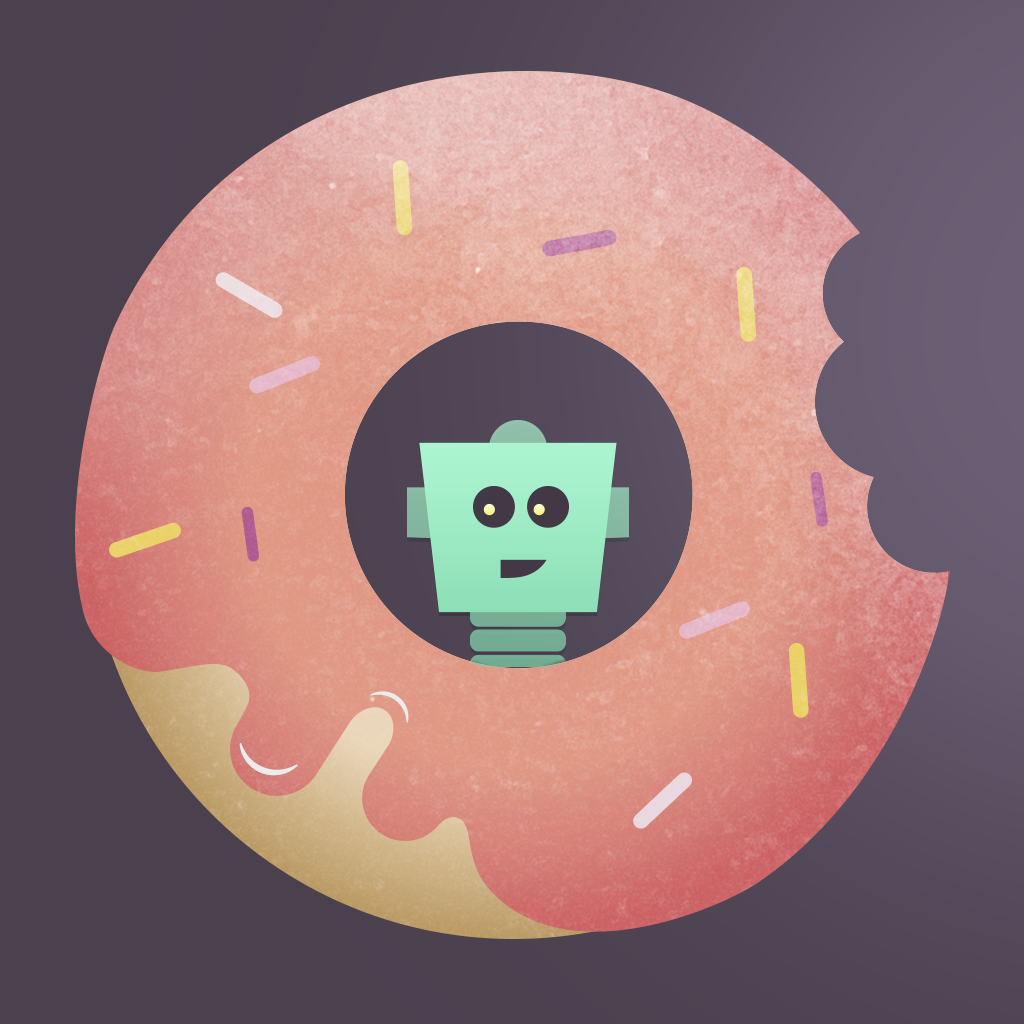 You'll
Never
Be
Without
Doughnuts
Again
Thanks
To
Doughbot
April 1, 2014
Doughbot ($0.99) by Timothy Tolbert will point you in the direction to fluffy doughnut goodness. If you've ever wanted your own little Yelp for doughnuts, this is it.
Doughnuts — I love them, but don't have them as often as I'd like. And when I want them, I want them to be good. I'm talking about hot and fluffy, with an amazing taste that makes it all worth the trip. So when I stumbled upon Doughbot in the App Store, I had to have it.
Doughbot features a gorgeous interface, which is also one of the biggest draws of me to the app, aside from finding tasty, tasty doughnuts. It's a perfect little mix of vintage and futuristic elements, with a cute little green robot hidden away in the center of a scrumptious looking doughnut. Then there are the little pieces of paper that each doughnut shop is listed on, along with vital information for getting your fix. It's obvious that the developers put a lot of care into crafting this ingenious app — how you could not be tempted for some doughnuts after seeing that beautifully designed one is beyond me.
Doughbot will require your location in order to get results, so make sure to give the robot those permissions. Once it has them, it will bring up a list of doughnut shops around you, in order of shortest distance. Each card will show the name of the shop, along with how far it is from you in the small green box on top of the card, and provide you with the address. There are three buttons underneath this information to give you even more: information, phone, and map.
With the Information tab, you can pull up the full address (including city and zip code), current star rating on Yelp, along with a sample of reviews, and even view a photo gallery with images pulled in from Instagram. If you need to give the place a call, just tap on the Phone tab and you can directly call them from within Doughbot. The Map will show you where you are on the map, as well as the shop you want, complete with a walkable route if you need your fix by foot.
While the walking distance is nice, I was a bit annoyed that the app doesn't provide driving directions, or at least have a way to jump into something like Apple or Google Maps. I hope that the developer can consider adding a toggle for driving directions in the future, because sometimes I just don't want to walk the three miles to that really good doughnut shop.
Going back to the main listing of shops, there are also two alternatives for viewing these, if you don't like the card view. You can get a list view by tapping on the button in the top left, which means you are able to see more shops at once, though you won't see their addresses right away. The other option is the Map view, where the shops will show up as doughnuts on the map.
It's a bit annoying if you want to go back to the cards from any other view, as I thought I could just tap on the button I just pressed to go back. Instead, to go back to the main card view, you'll need to tap on the Doughbot, which is located at the top center of the screen. I felt this was a little counterintuitive, and would prefer to be able to tap on the buttons I just tapped to hide the display and go back, rather than having to reach for the top of the screen. I'd like to see this optimized in a future update, hopefully.
So far, I'm enjoying Doughbot. It's a slick and beautiful app for finding the nearest doughnut shops, which can be handy if you're in a new city, or just looking for a new spot in your hometown. However, to make it even better, I would like to see driving directions and a better navigation system implemented, as well as a way to bookmark spots you want to try, without having to rely on other apps like Yelp for this task. And, of course, search for other cities would be nice, as the developers are already working on this and it's "coming soon."
I recommend grabbing Doughbot if you're constantly on the hunt for freshly baked doughnuts, and prefer having something nicer to look at besides Yelp. It's the perfect companion app for any doughnut lover out there.
You can find Doughbot on the App Store for the iPhone for $0.99.
Mentioned apps
$0.99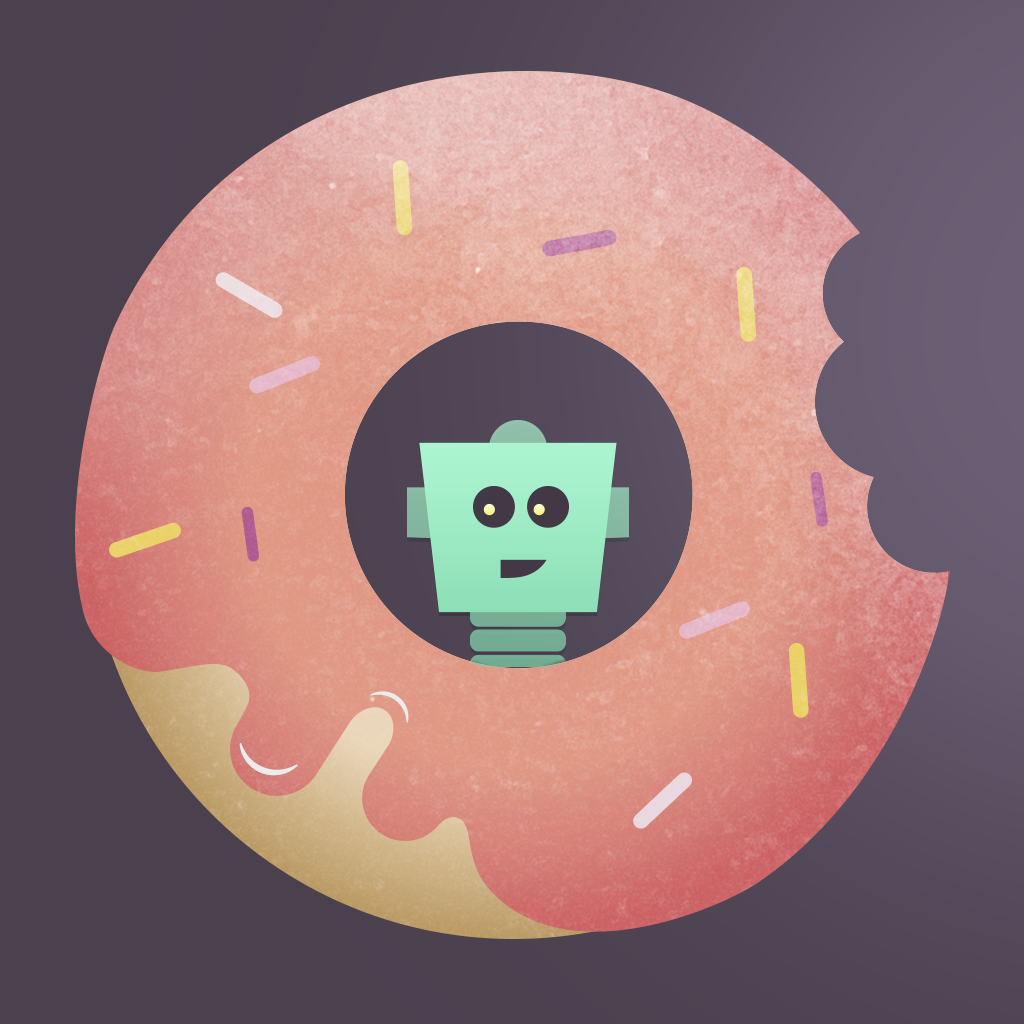 Doughbot
Timothy Tolbert
Free
Yelp
Yelp
Free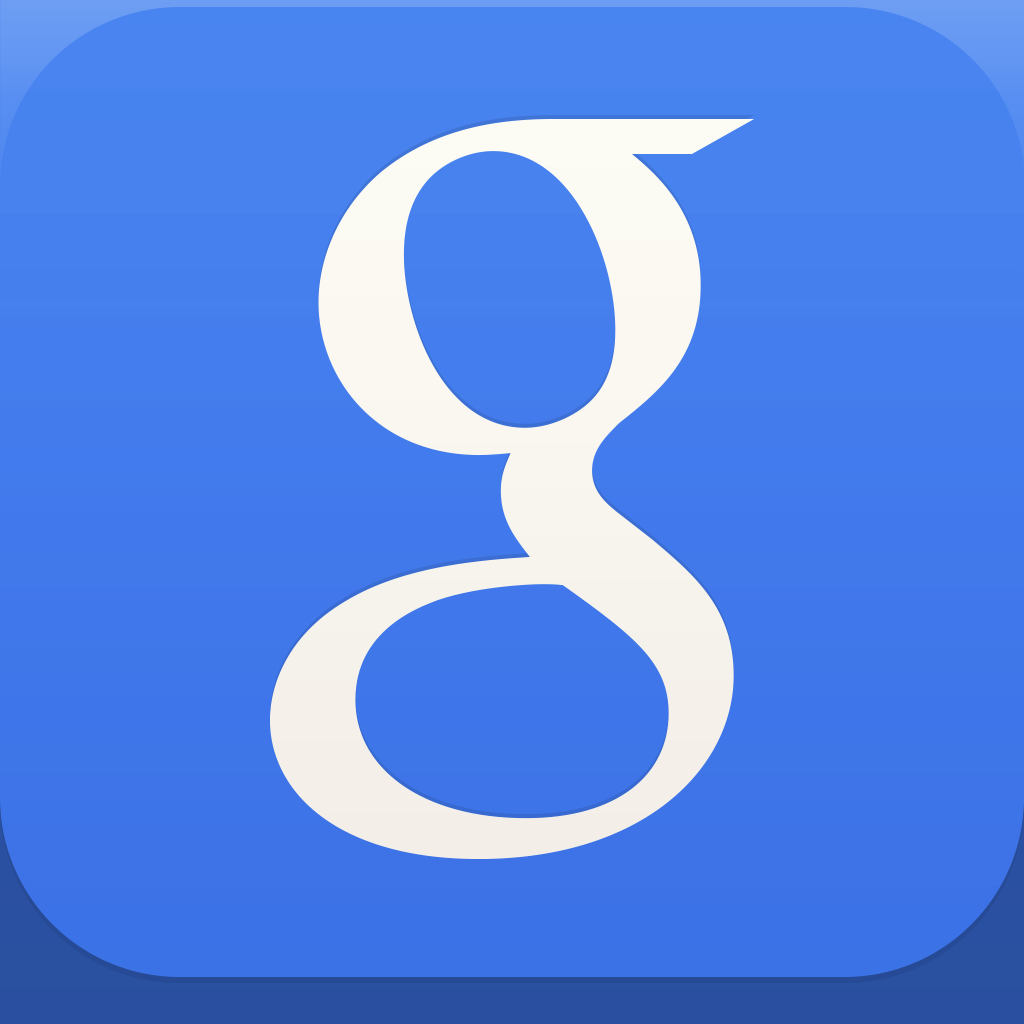 Google Search
Google, Inc.
Related articles