Put
your
speed
drawing
skills
to
the
test
in
Impossible
Draw,
a
challenging
endless
arcade
game
December 3, 2014
Impossible Draw (Free) by Istom Games Kft. is a beautiful endless arcade game that will keep you drawing for hours. If you liked the abstract nature of Smash Hit, then you are bound to get a kick out of Impossible Draw.
When it comes to gaming on my iOS device, I usually opt for the simple little pick-up-and-play games, because lately I just don't have that much time to enjoy a lengthy adventure (there are some exceptions). Naturally, the fit for this are the arcade style games, particularly of the endless nature, as I can keep playing in hopes of beating my own high score. Earlier this year, I spent hours of my time in Smash Hit, and it was definitely one of my surprise favorites of the year. When I stumbled upon Impossible Draw, I was immediately drawn in due to the similar abstract visuals, but was intrigued by the gameplay.
The graphics in Impossible Draw are stunning and gorgeous. If you are a fan of the abstract, or enjoy seeing others interpretations of "cyberspace," then you will be impressed with the surface of this game. Everything is fully rendered in 3-D, with bright and vivid colors, shapes, lines, and appealing particle effects as you draw. I'm in love with the aesthetics here, as it's one of my favorite things about the game. The symbols that you need to draw are also clearly displayed, and a lot of them should seem familiar — but that doesn't make it any easier. Impossible Draw has an atmospheric soundtrack that is a delight to listen to, and the sound effects are fun and quirky. Overall, it's a nice visual and audible experience.
There are four different game modes in Impossible Draw, though you will just start out with one: Basic Testing. When you accumulate enough Bytes (the in-game currency) by playing, you can unlock Advanced Testing, Fine Tuning, and Stress Testing. It's kind of like Easy, Normal, Hard, and Expert difficulties, when you think about it in layman's terms. Even though there are four levels of difficulty, the objective is the same: draw the symbols accurately as they appear to pass through the gate they're on — otherwise, you crash into it.
The controls in the game are as easy as they come, but you will need to use both hands for best results. As you fly through cyberspace, symbolic runes appear on gates that are ahead of you. These can be basic shapes that you may be familiar with, or intricate and complex symbols that may take some time to master. When you see them get etched into the panel, use your finger to draw that shape on the screen — if it matches, you will be let through; if not, try again before you fly into it. Sometimes, you can get by with "close enough" renderings, but the complicated ones aren't as forgiving. Players are awarded points depending on speed and accuracy of their drawing, and more points are earned the longer you survive.
When you crash, the run ends, though you have the option to revive and try again by watching an ad. Bytes are earned after each run, depending on how you do. Like I mentioned earlier, these are used to purchase additional game modes, but there are other goodies that you can get with them, such as new music tracks, themes, and particle effects.
Since Impossible Draw is free, there will be ads that show up every now and then, not including the optional ones to watch if you want to revive. If you don't want any ads, there is an in-app purchase to remove them for $0.99. And while you can also purchase more Bytes to spend in the shop, it's completely optional, as everything can be unlocked by playing the game enough — you just need a little bit of patience and a lot of persistence.
A neat thing about Impossible Draw is the fact that it will keep track of all of the symbols that you have come across. You can view these to see the individual ones you've perfected and how accurate you are with others. There's also interesting stats like your average precision, how many shapes you've found, and how many you've drawn.
Like with other arcade games, this is perfect for competition among friends, so there is full Game Center integration for five leaderboards and 18 achievements. It only adds to the high replay value of the game overall.
I'm a sucker for these types of arcade games, as they're easy to pick up and play at any time, but just as easy to put down when necessary. The visuals in Impossible Draw are lovely with the artistic and decorative nature, the upbeat and catchy music is a joy, the controls are simple and intuitive, and the gameplay is deceptively challenging. You may think that drawing some lines and curves on the screen is easy, but you'd be surprised. So far, I'm surviving with the ads, but I may opt for the ad removal in a few days time if it starts to get to me — it's a game that's worth a dollar.
I highly recommend checking out Impossible Draw for yourself if you enjoy endless reflex arcade games. You can find it on the App Store as a universal download for free with in-app purchases.
Mentioned apps
Free
Impossible Draw
Istom Games Kft.
Free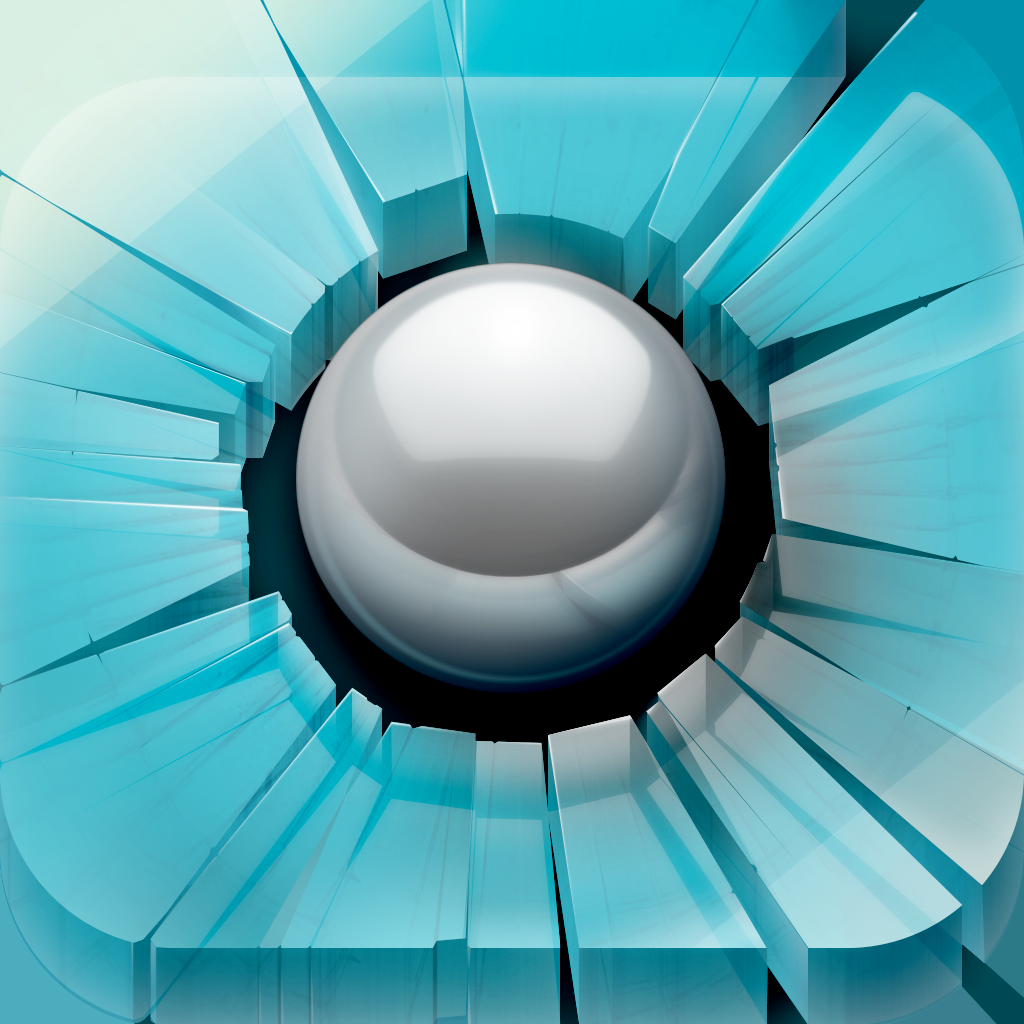 Smash Hit
Mediocre AB
Related articles