Create
A
Personalized
Magazine
With
Google
Reader
Feeds
In
Ziner
January 16, 2013
Ziner ($4.99) by Creator3D turns your RSS feeds into a beautiful digital magazine. If you're like me, and prefer RSS over just Facebook and Twitter for catching up with your news, but don't want a boring, standard interface for interacting with content, then this is your app.
This iPad only app is like a Flipboard, except it pulls in articles from RSS feeds, rather than just your social network. Ziner already features some sources when you launch the app, but you can always log in to your own Google Reader account and replace these.
Instead of following the traditional RSS route, such as Mr. Reader or Reeder, Ziner presents all news items in a magazine-like layout. Each "page" will have several news items, which will show headlines, brief article excerpts, and a few images will be sprinkled throughout.
If you have different folders or multiple feeds, and prefer to browse specific ones instead of everything at once, just tap on the small tab in the bottom left hand corner of the app. You will see all of your folders and feeds, as well as the number of new items each one has. Tapping arrows on folders will expand to reveal individual feeds, which is a nice touch. Ziner also supports starred articles, and you can refresh at any time, though the app can auto sync (default is every five minutes).
When you find an article you want to read more of, tap on it to select it. You will be taken to the reading view, where you can read the article as a whole (or truncated preview, as some blogs do it). If it's a preview, there is a button in the bottom right (the couch) that can load up the full text, which is a fantastic option to have. The other standards are here, including starring posts, marking them as unread, and sharing with others and sending to read later services.
You can quickly navigate between articles by swiping left and right. To go back to the main pages, just tap on the back button in the top left. Tapping on any links will bring up Ziner's in-app browser, which works quite well.
There are also several different settings that can be tweaked in Ziner. You can adjust the ranking of items (default is Newest First), what items should be shown, themes (change text size, font style, and color), behavior settings, subscription settings (manage your feeds), and account settings (Google and a wide variety of third party services).
I'm really enjoying this app as a new way to go through my RSS feeds. It takes a more visual approach, which can actually be beneficial, as it's easier to tell if something will grab your attention or not, and thus make you actually read the article instead of skimming over it.
The only negative is that the app will not let you add feeds if you are not signed in to a Google Reader account.
But if you are a Google Reader user, and want a new way to go through your feeds, then I recommend checking out Ziner. You can get it in the App Store for your iPad for $4.99.
Mentioned apps
$4.99
Ziner
Creator3D
Free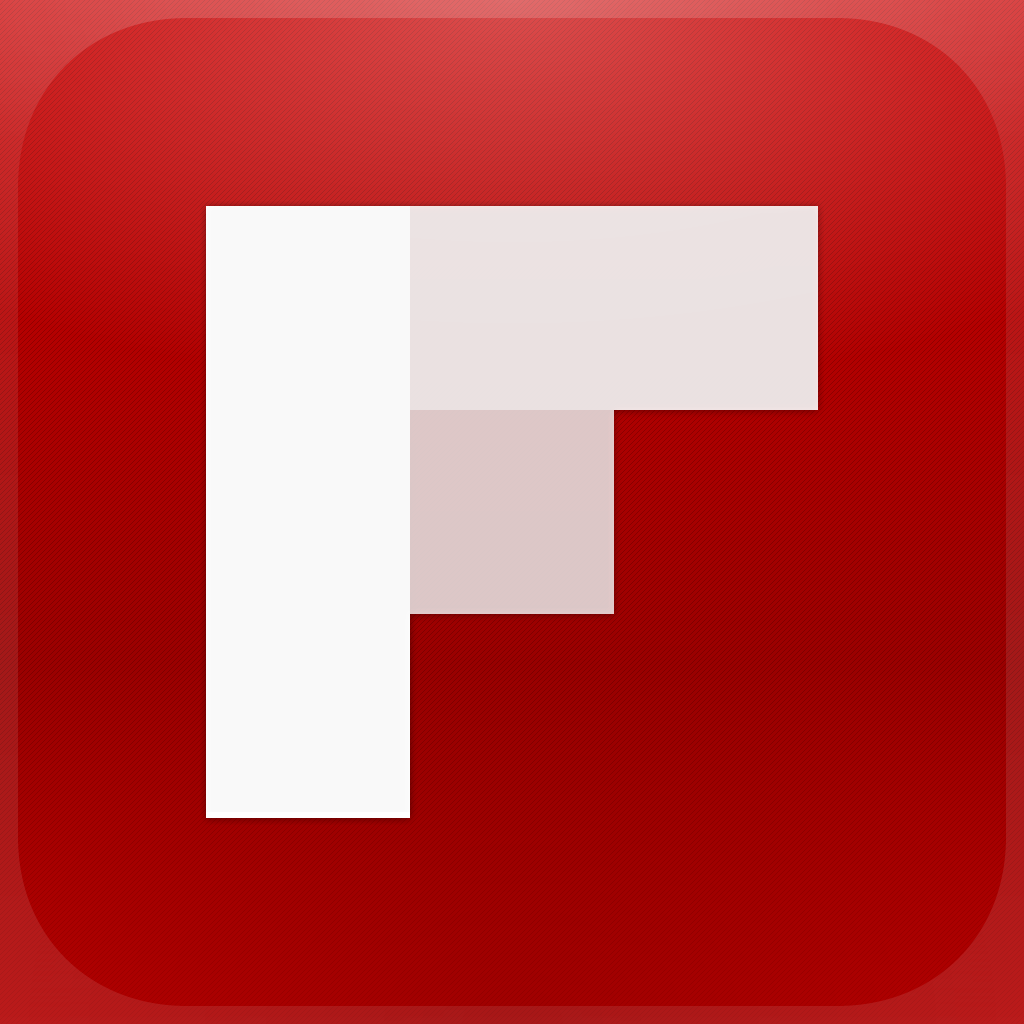 Flipboard: Your Social News Magazine
Flipboard Inc.
Related articles