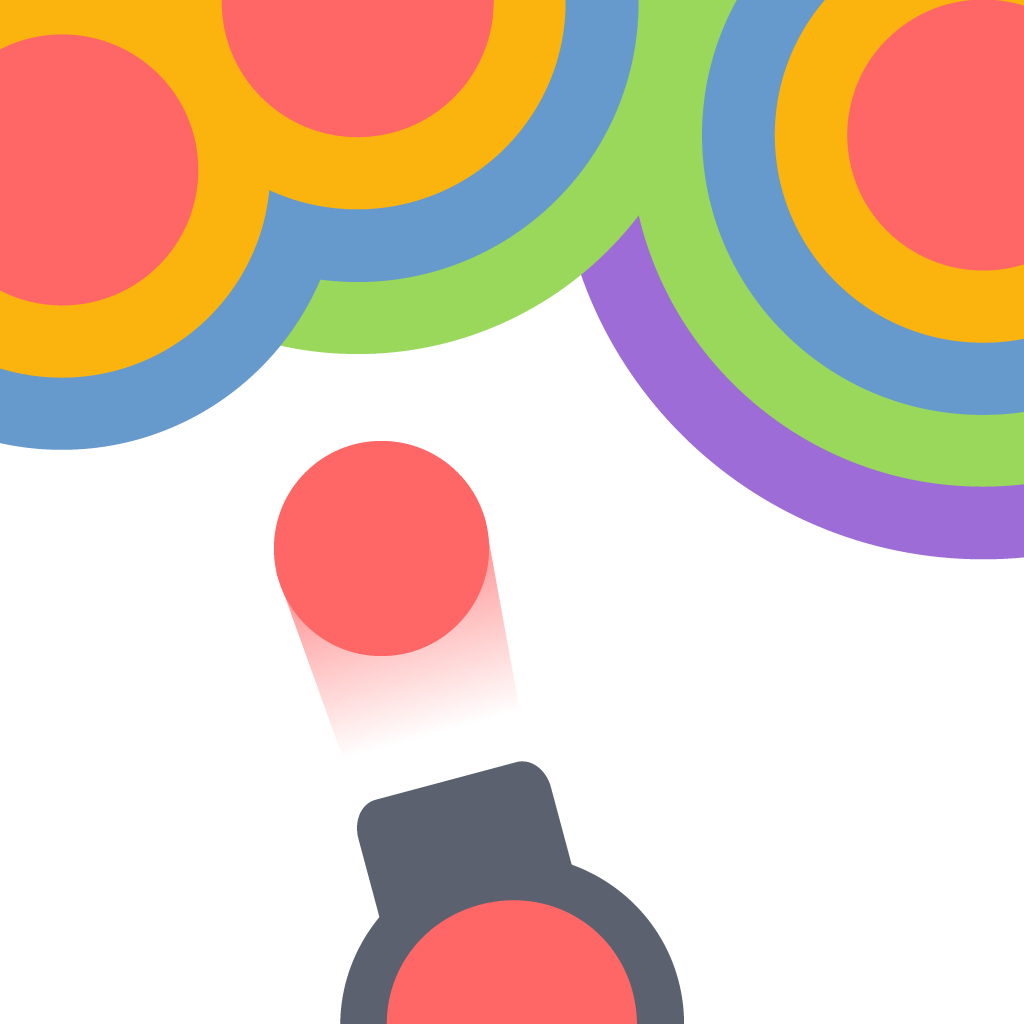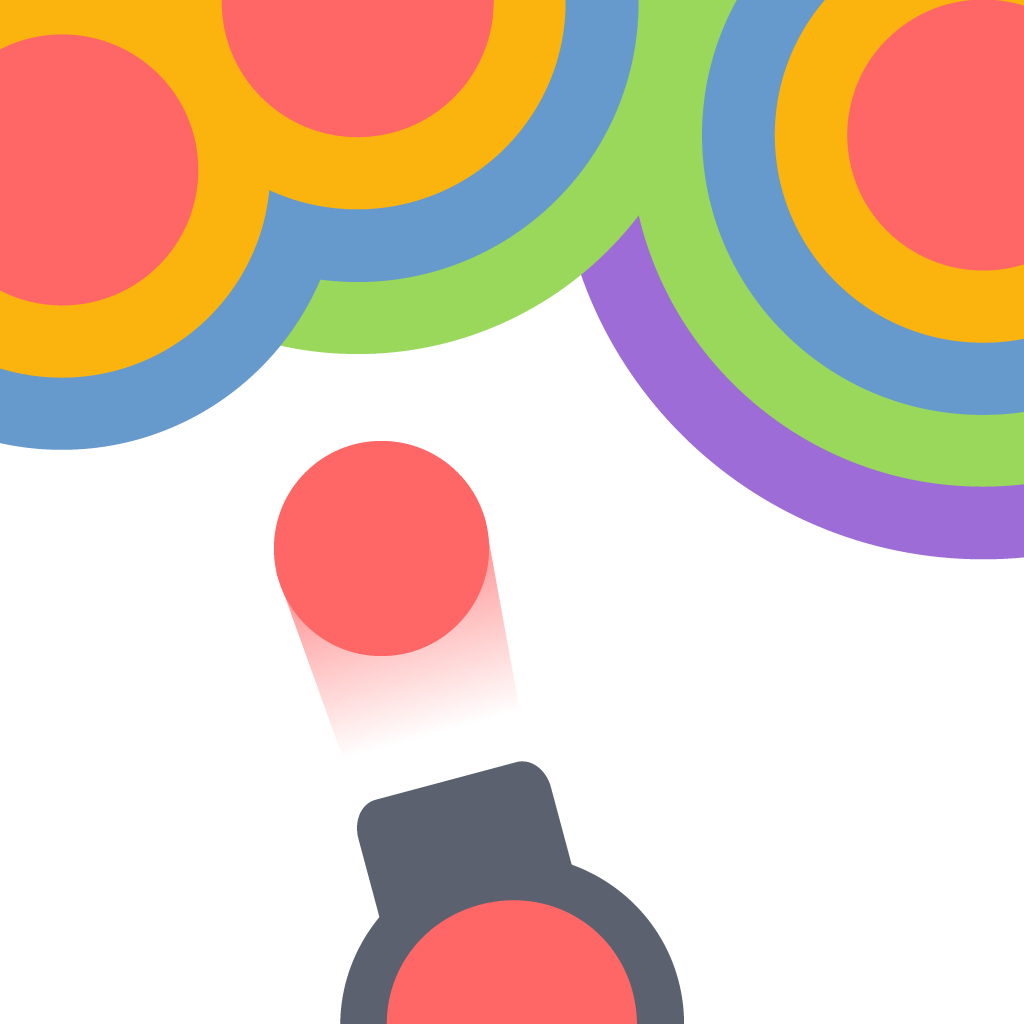 Shoot
colored
balls
and
rack
up
the
points
in
Hue
Ball
June 29, 2015
Hue Ball (Free) by Unept is a soothing, yet challenging arcade game that will only grow over time. If you enjoyed the classic Orbital, then you will enjoy Hue Ball.
Several years ago, when iOS just got the App Store, I remember a gem called Orbital that I ended up playing for hours, and it was always a game that I turned to whenever I had some downtime. At the time, I considered it one of the best mobile games I had, and I still get some fond memories of Orbital when I think about it today. However, it went a long time without being updated for the larger screens over the years, and I kind of forgot about it. While it did get an update a month ago bringing it up to speed, I couldn't help but notice Hue Ball on the App Store over the weekend. I've spent some time with it now and must say, it's definitely worth checking out if you were a fan of Orbital.
The visual style in Hue Ball is flat and minimalistic, so it fits in well with the modern aesthetics of iOS. I love simple game designs, so naturally, Hue Ball is right up my alley. The colors used range from soft to bright and vivid, with plenty of contrast against the white background, but regardless, they all look fantastic on Retina screens. The animations are smooth and fluid, and the game features a serene soundtrack that is delightful to listen to while you play. Overall, I love the graphics and audio in this game.
Hue Ball only has one game mode, and the goal is to last as long as you can while getting as many points as possible. While the game starts out pretty easy with just a few balls on the screen, things can get out of control once you let them start building up. You must get rid of the balls by hitting them with the balls you launch from the shooter at the bottom, but even if these balls get rid of others, they will remain on the screen afterwards. There is also a shrinking circle overlay in the middle of the screen that indicates the color of the ball that you'll shoot out and a countdown timer — once the time runs out for that color, it will change to a different one and all of the current balls on the screen get another color ring added to their outer surface. Things start out slowly, but the pace picks up gradually. When a ball gets these colored rings on them, you will need more hits on them to reach the core.
As you can imagine, the screen can get awfully crowded quickly if you aren't too careful with your shots. Fortunately, the controls in the game are straightforward and only require one-touch to play, so you can focus on the game itself. In the bottom section of the screen, you will have your bubble shooter, which continually moves left and right. A line will give you a small indicator of where the ball will travel to, so it's important to use it as a guide. Just tap on the screen to launch a ball. An important thing to note is the fact that the balls you shoot will have a few seconds before they solidify and won't be able to move (demonstrated by the dark color at first), so you can actually use another ball to ricochet off these and push them where you want them to go.
But what happens when a ball on the screen is left around for too long? After a certain point, if it grows too large, it becomes a skull, and you won't be able to get rid of it. So if you leave a few of them alone for too long, the screen gets even more crowded with objects that you can't get rid of, making things much more difficult. It's important to get to every ball as soon as you can to avoid such a tricky situation.
In the bottom right hand corner, you will see a heart in a circle — this is the number of lives you have. If a ball reaches the bottom line, right above your shooter, then you lose a heart. Once all of your hearts are gone, the game is over and your points are tallied up. A point is earned for each ball that you managed to get rid of on the screen.
As if Hue Ball didn't already have enough replay value, there is full Game Center integration for leaderboards so you can compete with and brag to your friends when you best their score. While it is a bit lacking in terms of content, the fact that I want to get better myself keeps me coming back.
Since I was a huge fan of Orbital several years ago, it should be no surprise that I'm loving Hue Ball. The visuals are crisp and clean, the music is tranquil and relaxing, and the one-touch controls mean you can play this game anywhere at any time. It starts off easy but the pace and difficulty ramp up gradually, making it a real challenge as more time passes. I'll definitely be keeping this one around, and make sure to get rid of the occasional ads with the $1.99 in-app purchase.
I highly recommend checking out Hue Ball if you're a fan of arcade games that involve pinball, shuffleboard, and bubble shooters. Plus, if you liked the classic Orbital, then this is a natural shoo-in. Hue Ball can be found on the App Store as a universal download for free with a $1.99 in-app purchase to remove ads.
Mentioned apps
Free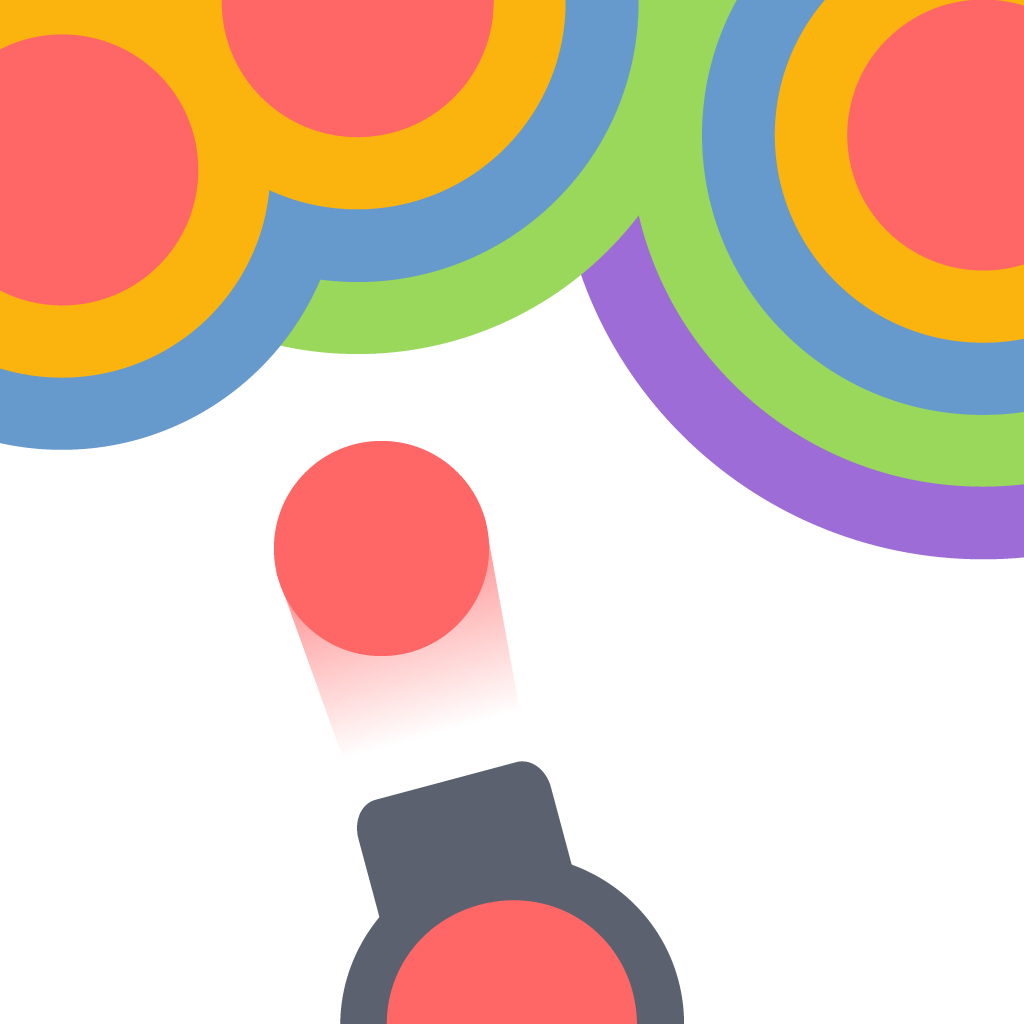 Hue Ball
Unept
$2.99
Orbital
bitforge Ltd
Free
Orbital Free
bitforge Ltd
Related articles