Carbs
don't
matter
in
Monster
Want
Burger
June 30, 2015
Monster Want Burger ($0.99) by Cipher Prime Studios is a cute infinite arcade game about, well, feeding burgers to an adorable and hungry monster. I mean, who or what can resist a tasty burger? I know I can't, that's for sure. This cute game is brought to you by the same studio that is behind other great hits like Splice, Intake, Pulse, and Fractal.
Even though I've gone through hundreds of games on iOS throughout the years, one studio has always stood out to me: Cipher Prime Studios. I think it's because their games are always gorgeous and come with some of the best game soundtracks you can listen to (I even have some albums in iTunes), so I always look forward to anything that they release. Plus, they make the types of games that I love on mobile: ones that are easy and intuitive to play, and can be enjoyed in quick sessions throughout the day. While I was perusing the App Store over the weekend, I found Monster Want Burger and was intrigued by the unique style of the game. Needless to say, it's an awesome little time killer.
The minimalistic visual style in Monster Want Burger is lovely and endearing, making this the perfect kind of game for the entire family, especially small children. Like other Cipher Prime games, Monster Want Burger has a distinctive art style that you don't see too often, and I love that. The monster is colorful and quite lovable thanks to its mood (happy or angry) and personality. The burger components look simple at first glance, but are still fairly detailed and rich in color. The music in the game is upbeat and catchy, but still fairly soothing. The bubbly sound effects are fun to listen to as well.
Since Monster Want Burger is an infinite game, there is only one game mode, and the objective is to get as many points as you can before angering the monster by not feeding it in time. Players will go through levels one-by-one, and the goal of each stage is to build the best burger with the five provided ingredients (more pieces will drop in timed intervals). While the game starts out with the most basic ingredients in the first couple of stages, more complex pieces show up later. The game has dozens of different burger combinations with unique names, and it is up to you to discover them all. The game also gradually picks up in pace, so things get pretty frantic.
The controls in the game are simple and intuitive, though things do get a bit messy when you're in a hurry to finish the burger. All you need to do is use your finger to drag and drop the individual ingredients onto the plate in front of our monster friend. Using the shadow of the piece is important, as it helps you see where it's going to drop before you release your finger. The iPad may be a better device to play the game on since your finger may get in the way on the iPhone.
It's also possible to make multiple burgers on the plate for more points, but being able to do this successfully will take some practice first. To "finish" each burger, it needs to be topped off with a bun (the bun also needs to be at the bottom for it to count), and then a timer ring shows up on the burger — this indicates a time frame where it can still fall apart before being fed to the critter, so be careful.
Ok, so we take the ingredients and make burgers to feed the monster. Sounds easy enough, right? Well it is, but you'll have to take the time limit on each level into consideration too. To the right of the screen will be a countdown, and that is the time you have remaining to feed the monster. If you fail to have a completed burger by that time, then the monster gets angry and it is game over. You're able to see your best burger creations at the end of a game, and then quickly restart and try again. The bigger or more burgers you make, the more points you'll earn.
So far, I've been enjoying Monster Want Burger because of the delightful visuals and music, but it does get somewhat repetitive. The levels are always the same, so you start out with the same ingredients each time. I think it would be great if the levels randomly generated the ingredients, as it would definitely spice things up a bit. I also think it should have some other creative burger combinations, such as "protein" style, which means no buns are involved. But then again, I guess a monster doesn't care about carbs, they're delicious.
I still recommend giving Monster Want Burger a look, especially if you have kids. It's just a fun way to pass the time. You can get Monster Want Burger on the App Store as a universal download for $0.99.
Mentioned apps
$0.99
Monster Want Burger
Cipher Prime Studios
$3.99
Splice : Tree of Life
Cipher Prime Studios
$2.99
Intake : Be Aggressive
Cipher Prime Studios
$3.99
Pulse : Volume One
Cipher Prime Studios
$4.99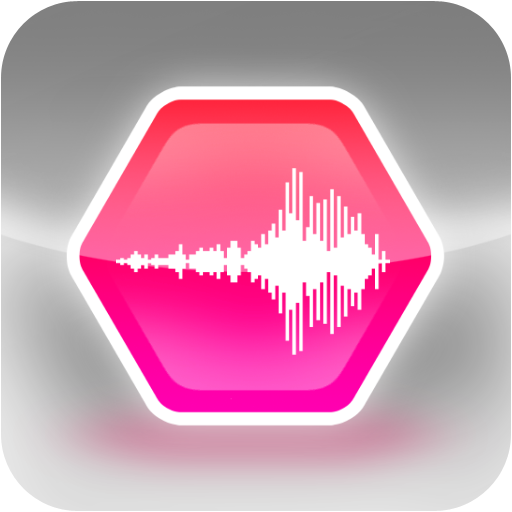 Fractal : Make Blooms Not War
Cipher Prime Studios
Related articles