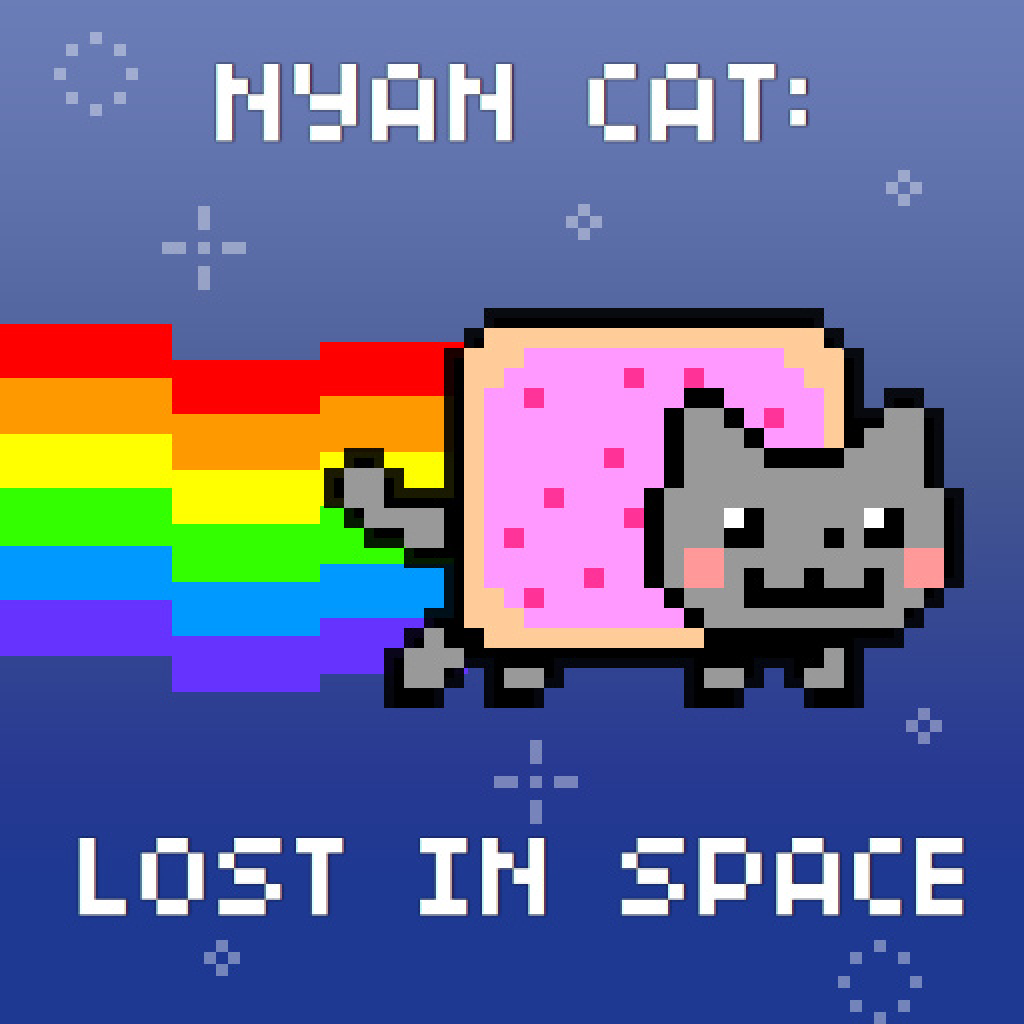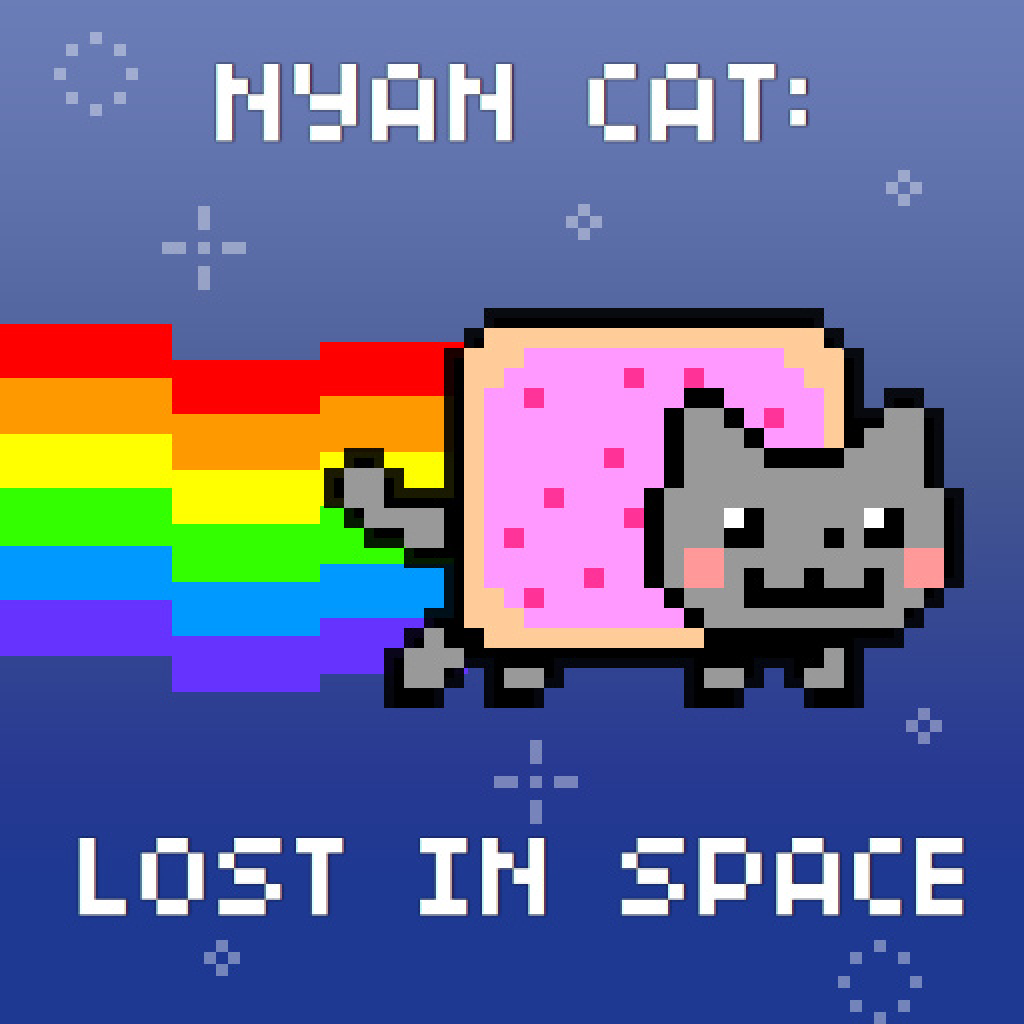 Cut
A
Rainbow
Trail
Through
The
Cosmos
In
8bit
Nyan
Cat:
Lost
In
Space
December 18, 2012
is the second rendition of the developer's take on the flying feline pastry.
As you would expect, the level is as endless as the accompanying song. Jump from platform to platform to collect milk bottles, gems, and other bonuses. Tapping once provides a single jump, while double tapping makes the jump bigger. The game ends once the cat misses a platform and plummets toward peril.
The Rocketnyan and Supernyan bonuses provide the ability to direct Nyan with your finger, and the Bubblenyan bonus provides a higher jump. All of these help get you out of trouble if you stray too far to the bottom row of platforms. Else wise, getting out from the bottom is next to impossible.
Players can choose either Nyan or Nyan's evil twin Tac Nayn (Tac-9). Choosing Nyan makes for a better experience, since she will spout words and has a multitude of costumes available (as long as you bought the paid version, instead of the lite one). Frankenyan, Iron Nyan, and Indynyan are just some of the skins to select. I also can't prove it, but Nyan seems to jump better than Tac Nayn.
However, Nyan Cat Adventure provides a more robust experience with changes in difficulty and more dynamic levels. The interface even looks better than the "Android-esque" one found in this app.
Pixelated graphics (unintentional ones, at least) and a variety of different designs all combine to form a mismatched package.
The developer has built on their previous Nyan title, Nyan Cat: Jump, by adding more interesting gameplay.
As a novelty app, this one does what it should. Those looking for more of a challenging platform game will want to keep zipping through space until they find a better solution.
Mentioned apps
$0.99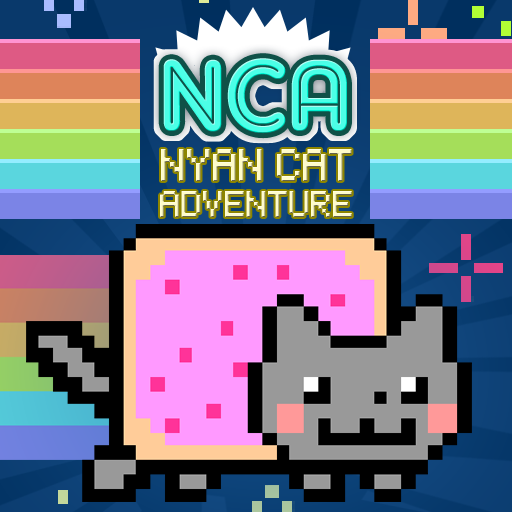 Nyan Cat Adventure
21st Street Games
Free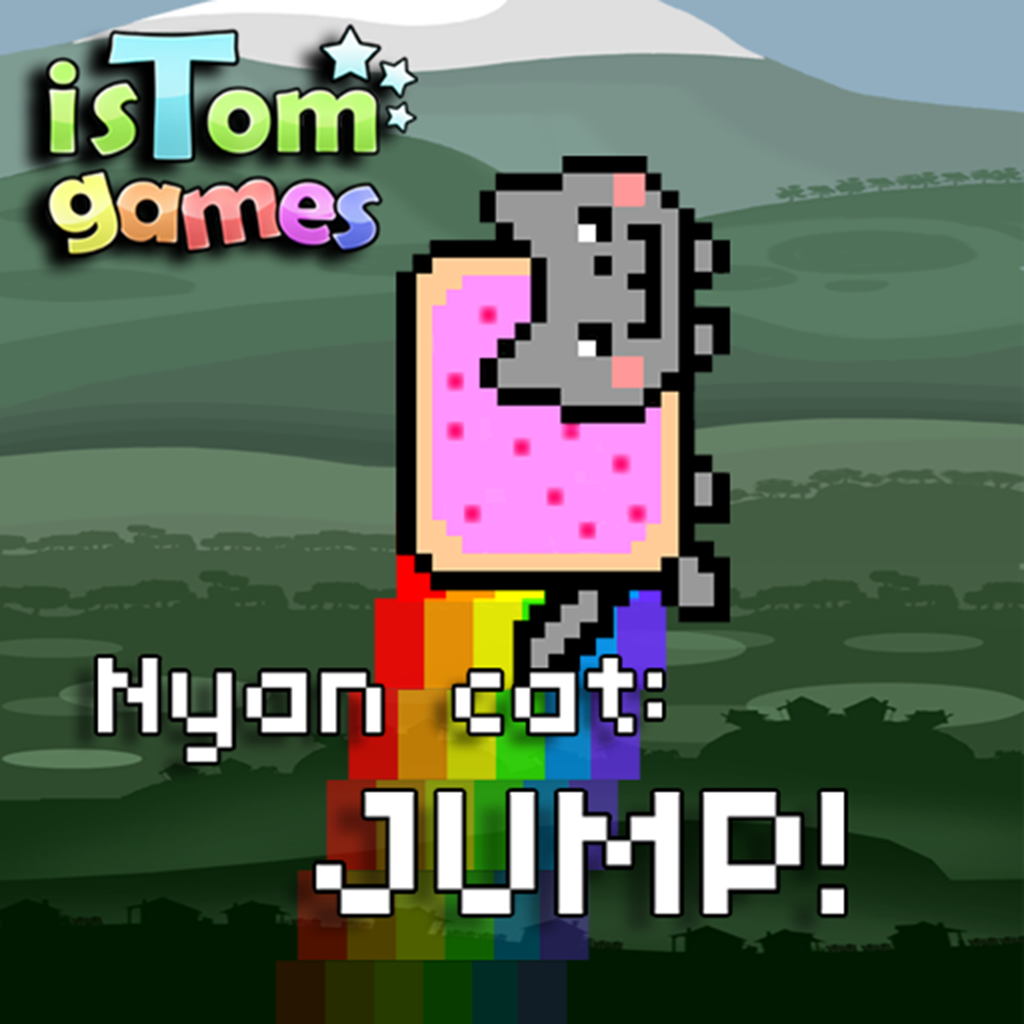 Nyan Cat: JUMP!
Istom Games Kft.
Free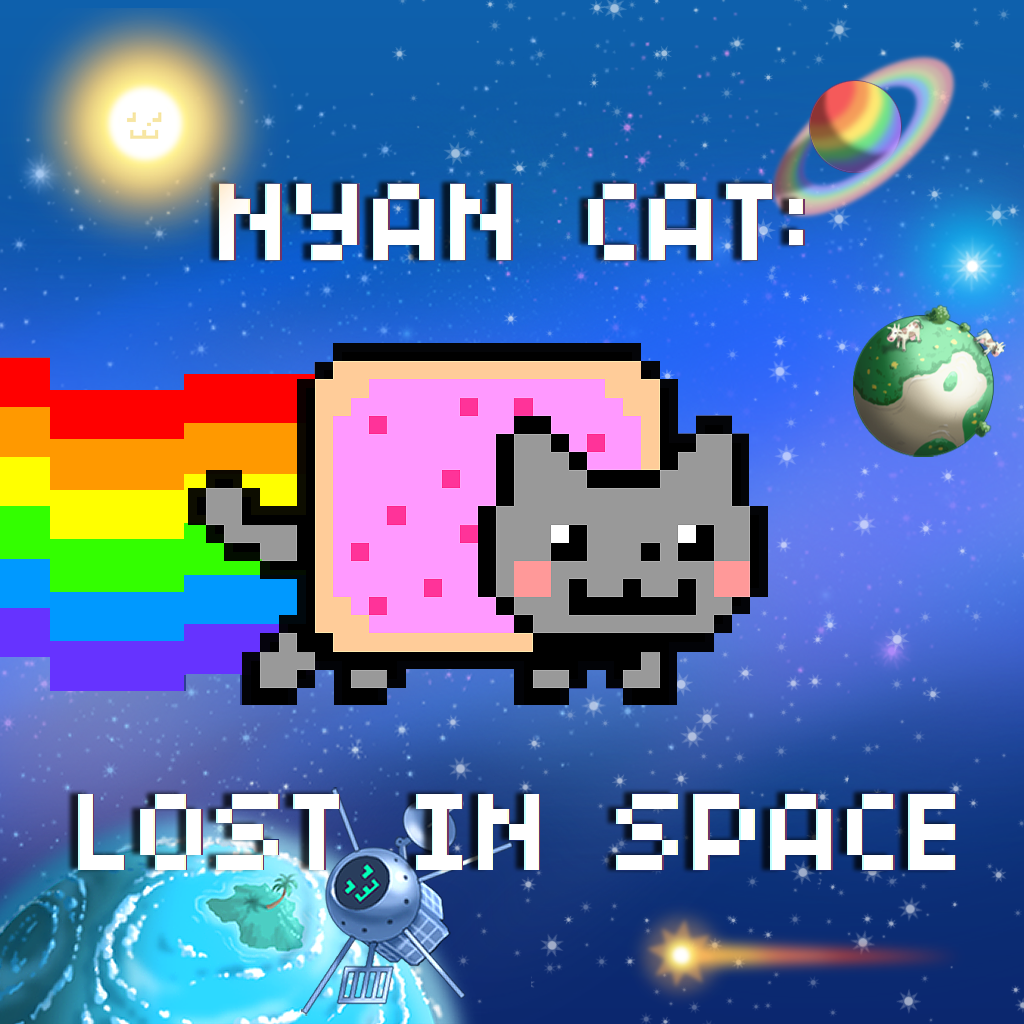 Nyan Cat: Lost In Space
Istom Games Kft.