Help
Adorable
Tree
Critters
Save
Their
World
From
Darkness
In
Botanicula
For
iPad
May 7, 2014
Botanicula ($4.99) by Amanita Design is a gorgeous point-and-click adventure game for your iPad that will keep you busy for hours. If you enjoyed the studio's other game, Machinarium, and don't mind a little abstraction, then you need to get Botanicula.
I love a good point-and-click adventure every now and then, but it's been a while since I've played one. I've actually never played Botanicula on Mac, so I was pleased when it was being brought to the iPad. So as a first time newbie to the game, I am quite pleased and delighted with it.
The visuals in this game are absolutely stunning, and serves as it's own type of art. You are thrown into this beautiful world, where a tranquil tree is home to many small and adorable creatures. The environments are lovely, featuring incredible texture and details, animations, and soothing sounds. The colors really pop on the Retina screen, and the entire game looks relaxing, though you may be frustrated at some times. The soundtrack is quite tranquil, and the sound effects made by the tree's inhabitants are quite charming and adorable.
While the game has a story, there is absolutely no dialogue in the game. Instead, the creatures will talk through their various chirps and sounds, and even tell the story through gestures and cinematic scenes. The basic plot involves dark, evil spiders who are stealing the life force from the tree, and it's up to five little tree friends who need to save the last tree seed from the dark parasites. It's quite a story, and it's pretty amazing that there is not a line of dialogue in the game.
Now, while I love the story, visuals, and the characters of Botanicula, I was a bit frustrated at first, because the game basically throws you into the world without explaining anything to you. If you played the game on your Mac before, then you would already know what to do. But if you're like me, and have never played before, then you may be a bit lost in the beginning. It took me a bit before I realized what I needed to do, or how to do it, so it may take a few moments before it finally "clicks" with you.
As this is a point-and-click game, you will control the movement of your group of heroes by tapping on the screen when you want to choose a path to go to. You can interact with other creatures, as well as parts of the environment, by tapping or swiping on them, though not everything that interacts with you will be needed to advance.
Botanicula also features puzzles that you need to solve in order to advance the story. These puzzles will involve tasks like finding certain objects, like feathers or keys, which will require you to scavenge the tree in search of them. You'll encounter dangerous enemies or obstacles that will get in the way, and you need to use your band of tree critters to get past them.
At times, you can tap on your group and select one of the creatures — each one will have their own special talents, which you need to use in order to get past some parts of each level. This part will have a lot of trial-and-error, as you need to see what each one does in certain situations. I recommend a lot of patience with this game, because it will definitely take time to explore and solve the riddles throughout the game.
While I've been enjoying the game, for the most part, I do find some parts to be pretty flustering. You will need a lot of patience with this game, because not everything is obvious. However, I believe that this is a game that is worth picking up, just because the world is beautiful, the characters are endearing, and it's quite a captivating point-and-click adventure with challenging puzzles to solve. I just wish that it was also on the iPhone.
I recommend picking up Botanicula if you're in the mood for a point-and-click puzzle adventure game that is full of personality and charm. You can get it on the iPad App Store for $4.99.
Mentioned apps
$4.99
Botanicula
Amanita Design
$2.99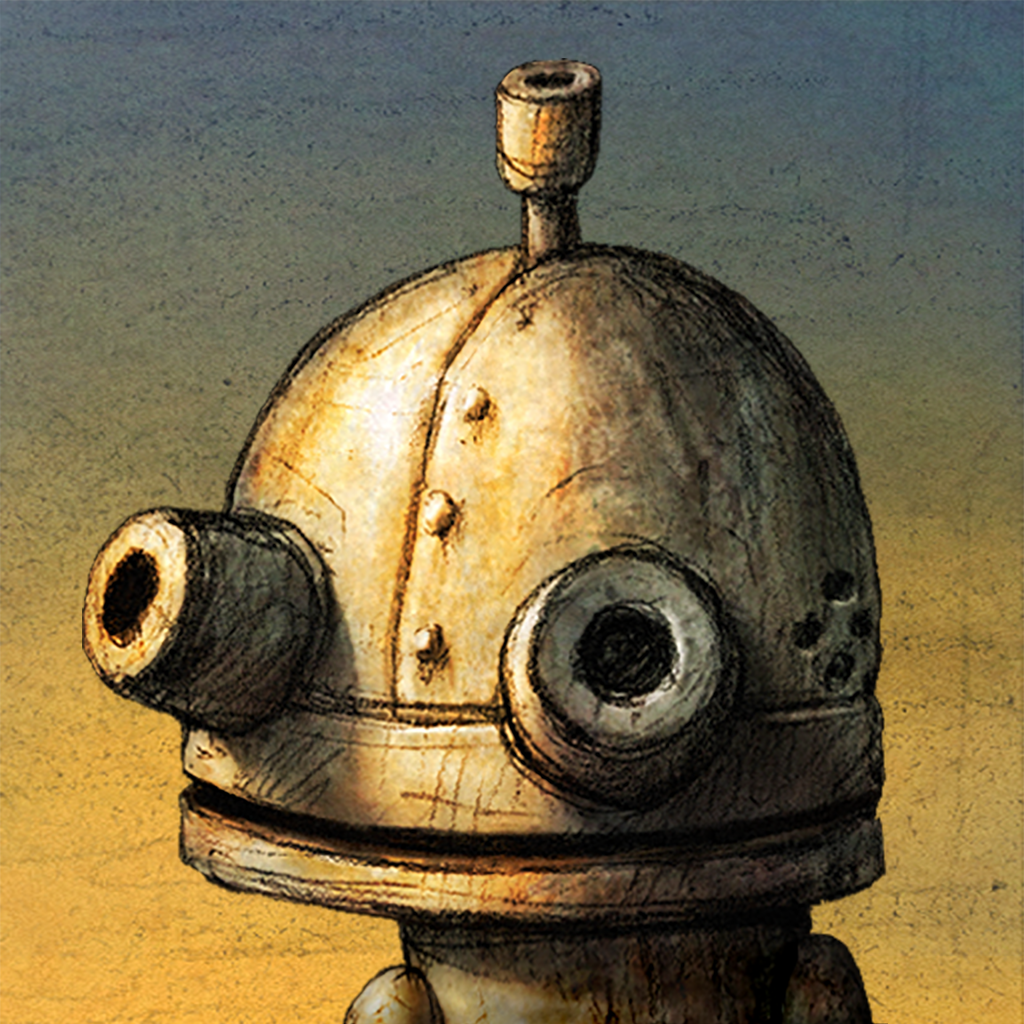 Machinarium
Amanita Design
Related articles