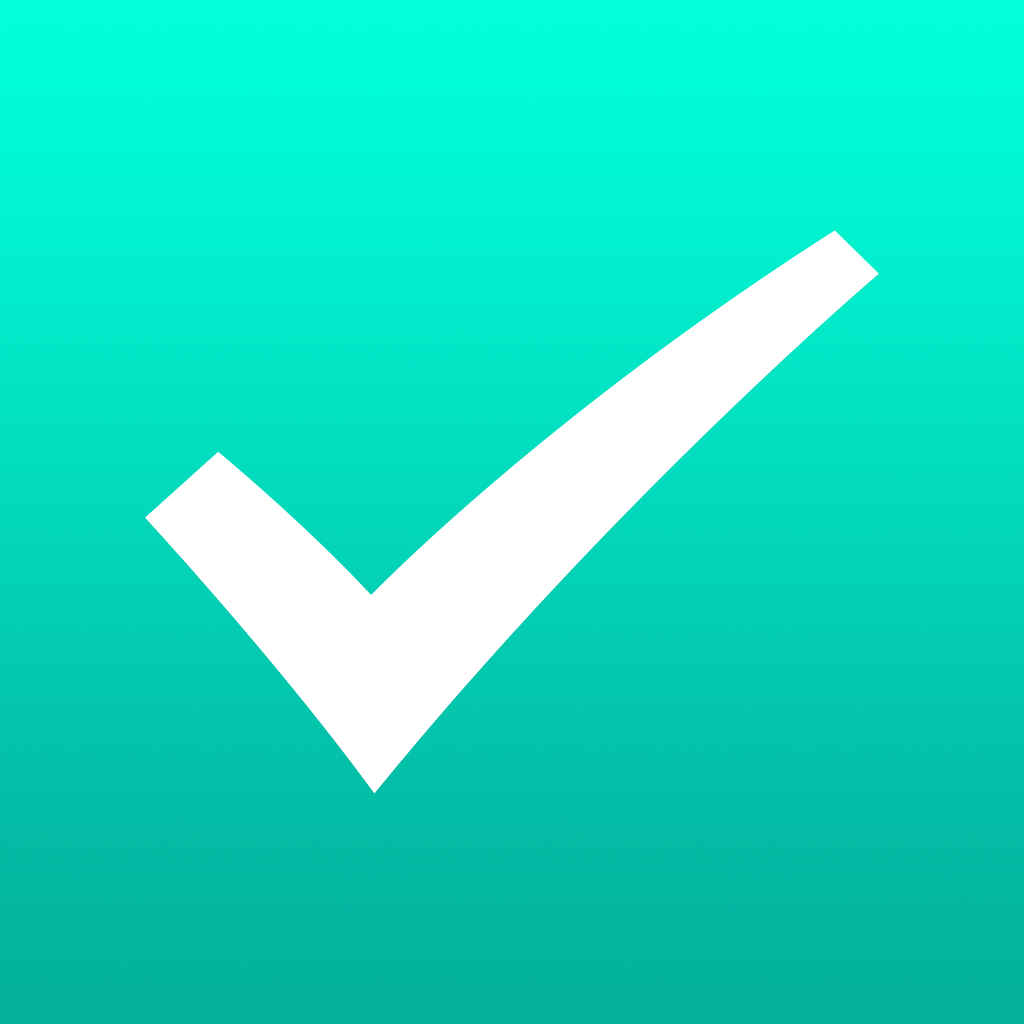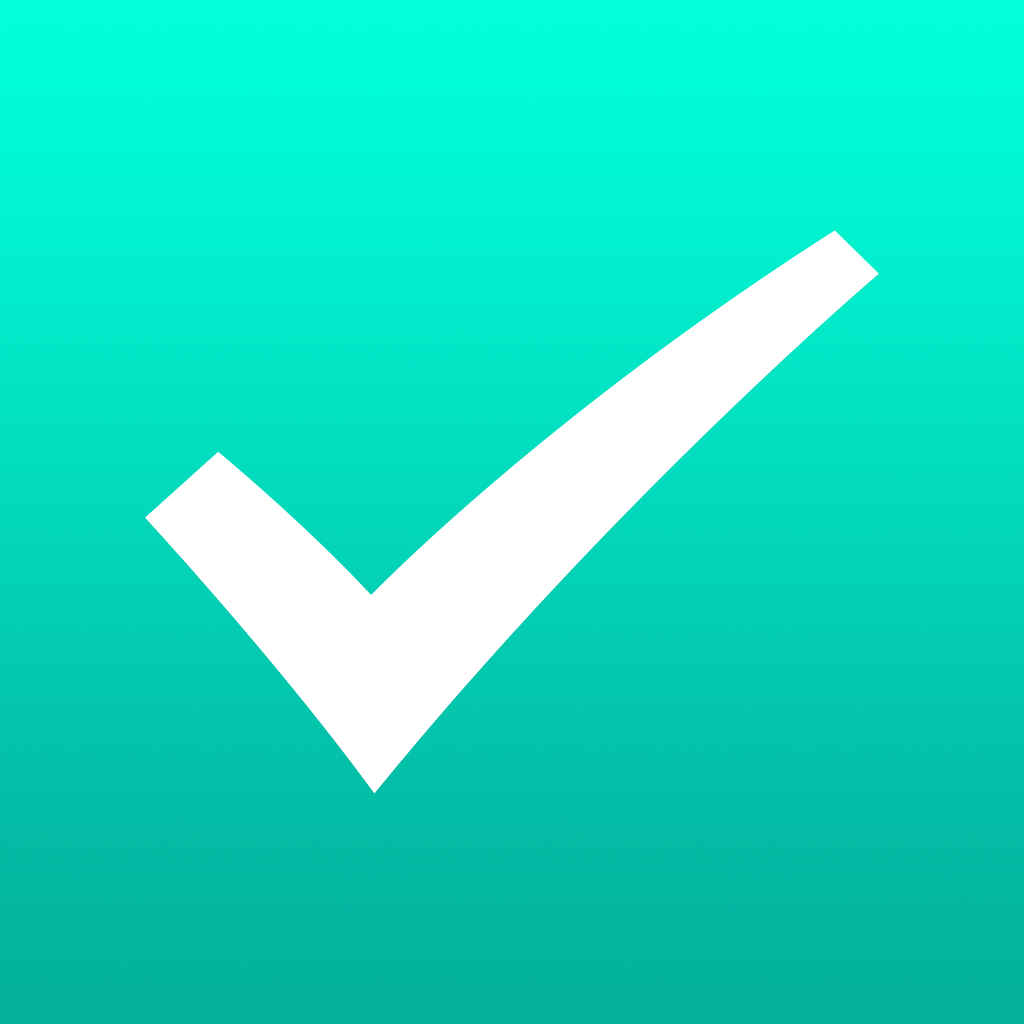 Always
Stay
Ahead
Of
Your
To-Dos
With
The
Brand
New
Checkmark
2
March 18, 2014
Checkmark 2 ($2.99) by Snowman is the followup to the original Checkmark that launched back in 2012. If you prefer to have your tasks based on locations, this is the best app to handle the job. And now, with Checkmark 2, you can consolidate your geolocation based to-dos along with time-based reminders and list items in a single app.
If you haven't already, make sure to give the trailer to Checkmark 2 a look, as it's pretty amusing and is a nice followup to the original. If you can't see it below, watch it here.
Checkmark 2 – Launching March 18th on the App Store from Snowman on Vimeo.
I was a huge fan of the original Checkmark, because for me, it was pretty accurate when it came to location-based reminders. But not all of my tasks were based on specific locations, so I had to use separate apps for my other to-dos that were due by a specific time, and I needed a separate app for keeping track of various lists. As I heard about Checkmark 2, I was excited about it, because it would mean I no longer need to supplement Checkmark with other apps to get everything done. I've been using Checkmark 2 for quite some time now, and it's an incredibly solid app, despite a few flaws that I will mention.
A big change for Checkmark 2 is the design. There is no more "depth" to the appearance of the app, as it has all been replaced with a clean and simple flat design that goes with iOS 7 aesthetics. While I was a big fan of the old color scheme (light grays and greens), I've grown accustomed to the new colors, which feature plenty of bright whites and splashes of a julep mint green. The typeface is Avenir, which is an absolute joy to look at, and the icons are simpler outlines. Overall, I found the look and feel of Checkmark 2 to be elegant and straightforward, all while being quite intuitive to use.
Like the original Checkmark, the focus is on location-based reminders. These will fall under the "Where" category. A swipe to the right, or tapping on the "hamburger" button will reveal the side panel menu, where you can access the other two categories: When and Lists. You also can tweak settings and view information about Snowman here as well.
The Where section works like the original, meaning you can create new geolocation tasks in as little as three taps once your spots are set up. To add a new location, just tap on the "+" button and you'll have three options after giving it a name: Add from map, add current position, or import location from contacts.
When you have the location you need, you can then select the location radius in meters, which can be within 100 meters to 30 kilometers. Tasks that are added to your locations can send a push notification to you when you arrive or depart that set radius, and there is the option to include a due date and time if needed, as well as a timer that goes off after a set amount of time. Your location tasks can be viewed per location, or you can view all of them, with sorting depending on how far they are from your current position.
I found that the current position and contact import work the best, but I did have some issues with adding from the map. When you search for locations, the app will bring up results as you type, but as it shows street names and cities in a single line, I found it was hard to find the exact spot I'm looking for. For example, when I searched "Starbucks," it would not bring up the one that is literally down the street from me, less than a mile away. I got Starbucks results that were much farther away, and it seems to only bring up a certain amount of results when you search.
I found this to be a bit annoying, and I ended up having to type in the exact address for a few of my locations, as the app was not giving me what I needed. Honestly, I would prefer to see the address in the results, not just street names and cities, because there can be multiple locations on a single street (Starbucks is a great example of this). Hopefully, the "Add from map" gets improvements in the future, because it was one of the bigger frustrations I had.
However, the current position and contact import worked fine, and I did get notifications for these tasks when I was within the location radius. Also, a new addition to the location reminders is the ability to group your locations together, so you can make a reminder for multiple locations at once, rather than adding them individually to each spot.
If you have tasks that just need to be done by a certain time, without being tied to a specific location, Checkmark 2 has you covered. The When section allows you to just add new tasks and notes (this applies with location items too) with a single due date and time. These will be sorted chronologically, so you can easily see what your next seven days will be like, and overdue items will be highlighted so you can quickly see what you missed. There is also the option to make an item a repeating task, in case you need to do it over a period of time. Recurring options include daily, weekly, bi-weekly, monthly, and custom.
For the custom alternative, you can choose the frequency and the days you want it to occur. I wish there was a bit more flexibility with this though, perhaps like the ability to create an item that repeats every three weeks, every two months, and even years. In its current state, it seems to be a bit limiting in terms of actual customization. Again, like the Where section, your When tasks are also split up into two groups, one for Scheduled and another for Recurring. Both sections will also have "Done," so you can go back and see your archive of to-dos, or even reuse them.
Finally, the last new addition to Checkmark 2 are the Lists. If you have items that aren't attached to specific areas and don't need to be done by a specific time, then it will fit in a list. This makes Checkmark 2 feel a lot like project management tool, which is useful and eliminates the need for other apps. Users are able to create as many lists as needed, and then quickly add items with either the + button in the top right corner. You can also create headers (or sub-lists) by tapping on the "list" button in the bottom left corner while in a list. Completed items from lists will be viewable from the Done section on the screen where you view all of your current lists. Unfortunately, the lists in Checkmark 2 are single-user, so if you need shared lists, then you will need to continue to look elsewhere.
I noticed that the list items can only display a certain amount of characters on the screen at once. So if you have a longer item, I recommend making use of the notes section, which show up under the item name in the list view for all three sections. Tapping on a task makes it possible to quickly edit details or reschedule with one tap.
Settings for Checkmark gives the option to change the distance units (kilometers or miles), notification sound (unique tones from the developers), toggle badge count and iCloud sync.
I've been using Checkmark 2 for quite some time now, and I love how it has become the all-in-one app for location tasks, scheduled and recurring tasks, and even your lists. I've been using it alongside with OmniFocus 2 for comparison sake, and I believe that this app is actually a very strong contender against OmniFocus, at least with how I manage my tasks.
I really would like to see a search function added, so I can find exactly what I'm looking for if I've accumulated many items. Along with that, I would like to see a better way to search for locations via the map, and more choices for recurring reminder customization. Besides those flaws, Checkmark 2 has been proving to be quite a handy app to have around, and it's perfect for anyone who doesn't want to have separate apps for to-dos and lists.
Unfortunately, Checkmark 2 is not a free upgrade to previous users of Checkmark. It is in the App Store as a brand new app for $2.99, which is 50 percent off for a limited time. This is unfortunate, and quite annoying since the App Store does not allow developers to give discounts to existing customers for paid updates. If you feel that you do not need the new functions of Checkmark 2, but have the original app, then you can continue to use the old version, but keep in mind that you won't receive updates, as it has been pulled from the store.
I'm a fan of the new features that are found in Checkmark 2, and I believe it's worth the money to upgrade, or purchase if you're a new user. It makes it easy to keep all of your tasks and lists together in a single, beautiful place.
You can get Checkmark 2 in the App Store for your iPhone for $2.99 for a limited time. After that, it will go up to $5.99.
Mentioned apps
$2.99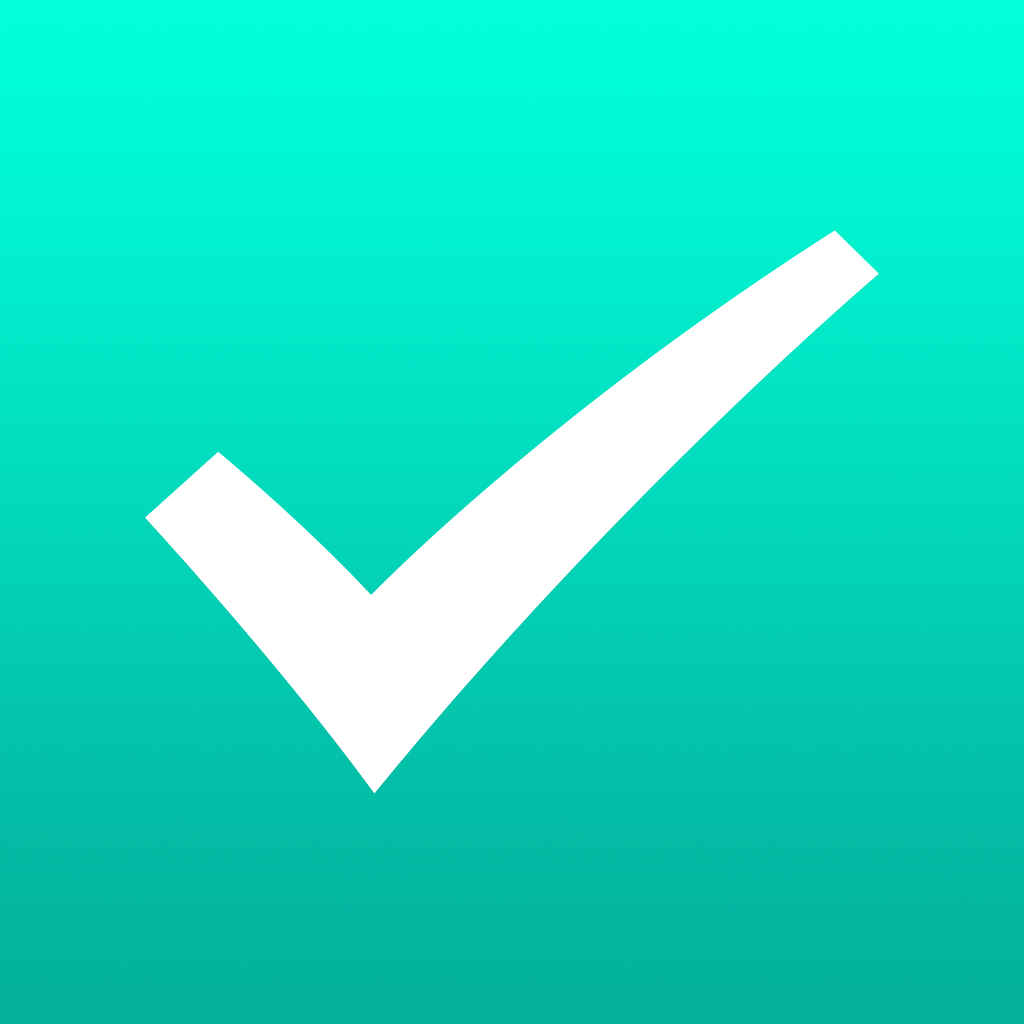 Checkmark 2
Snowman
$19.99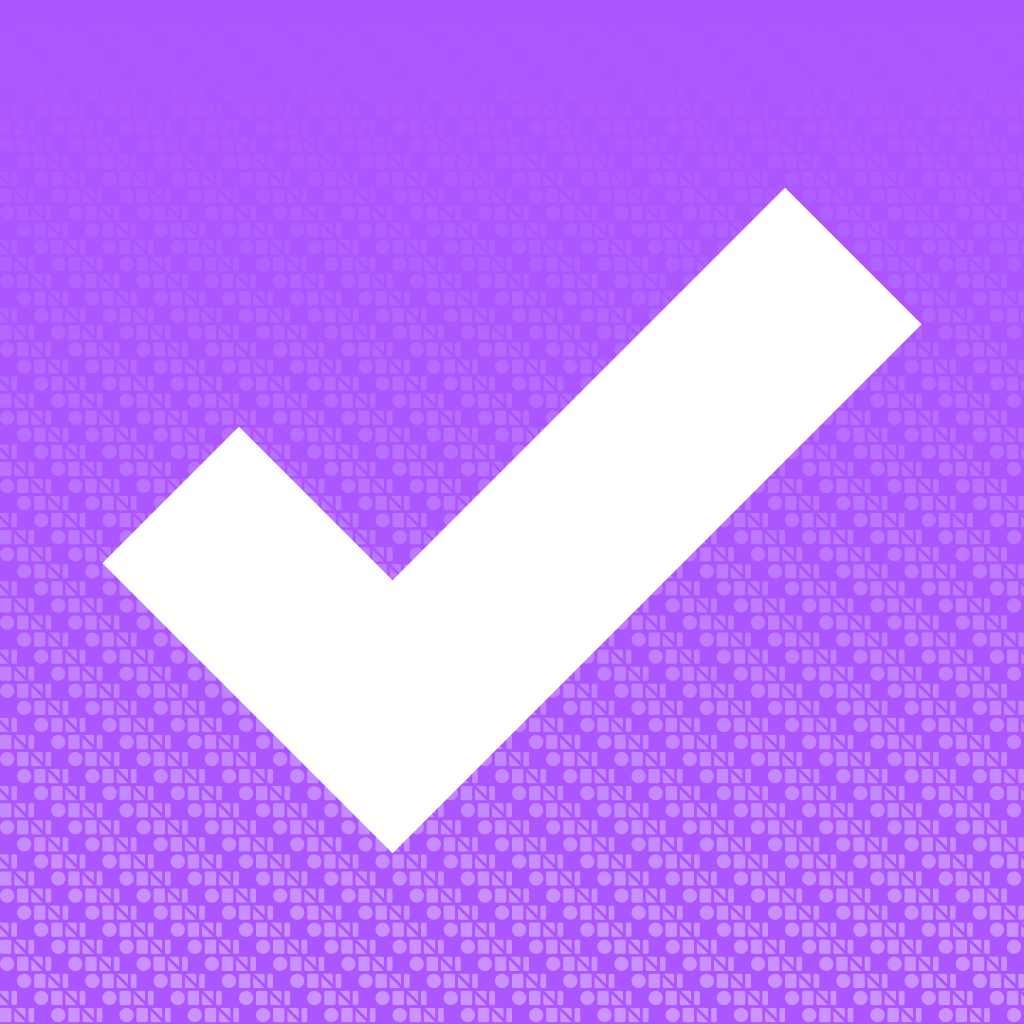 OmniFocus 2 for iPhone
The Omni Group
Related articles