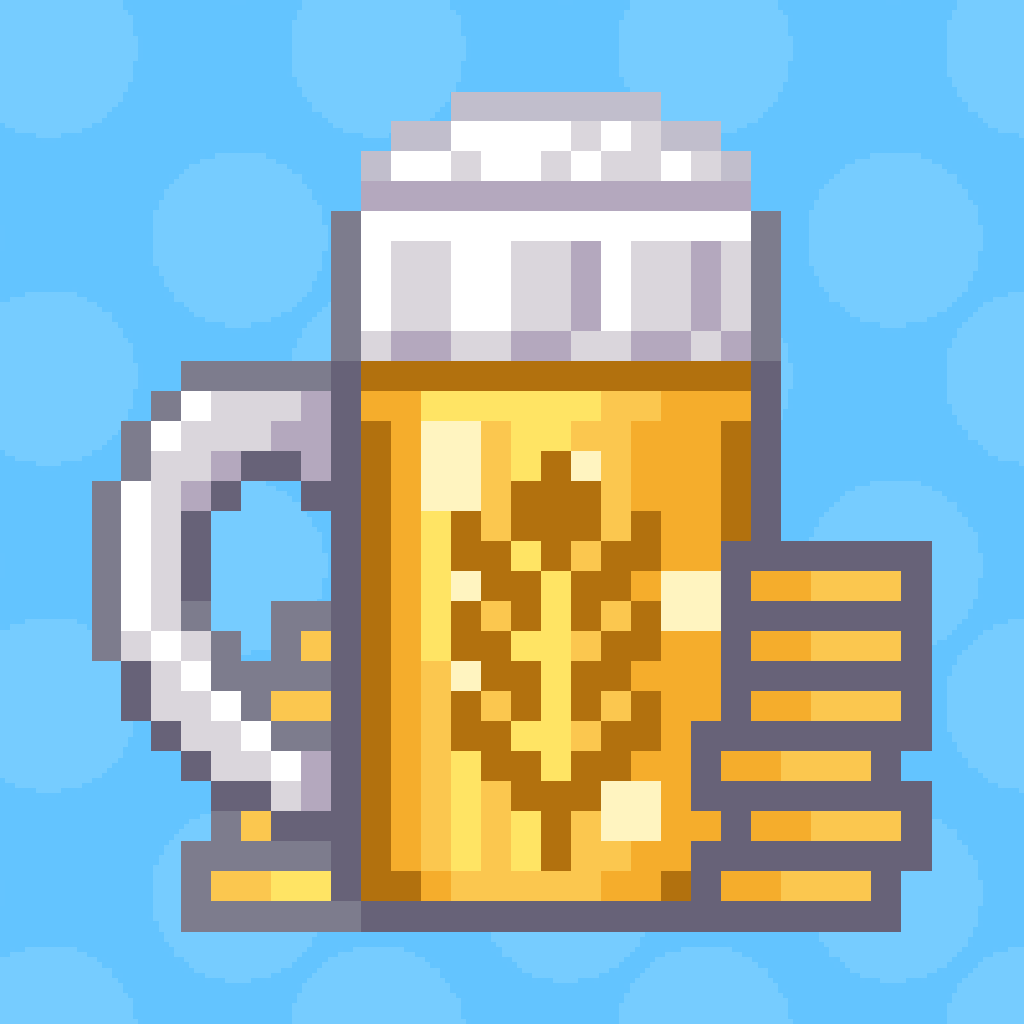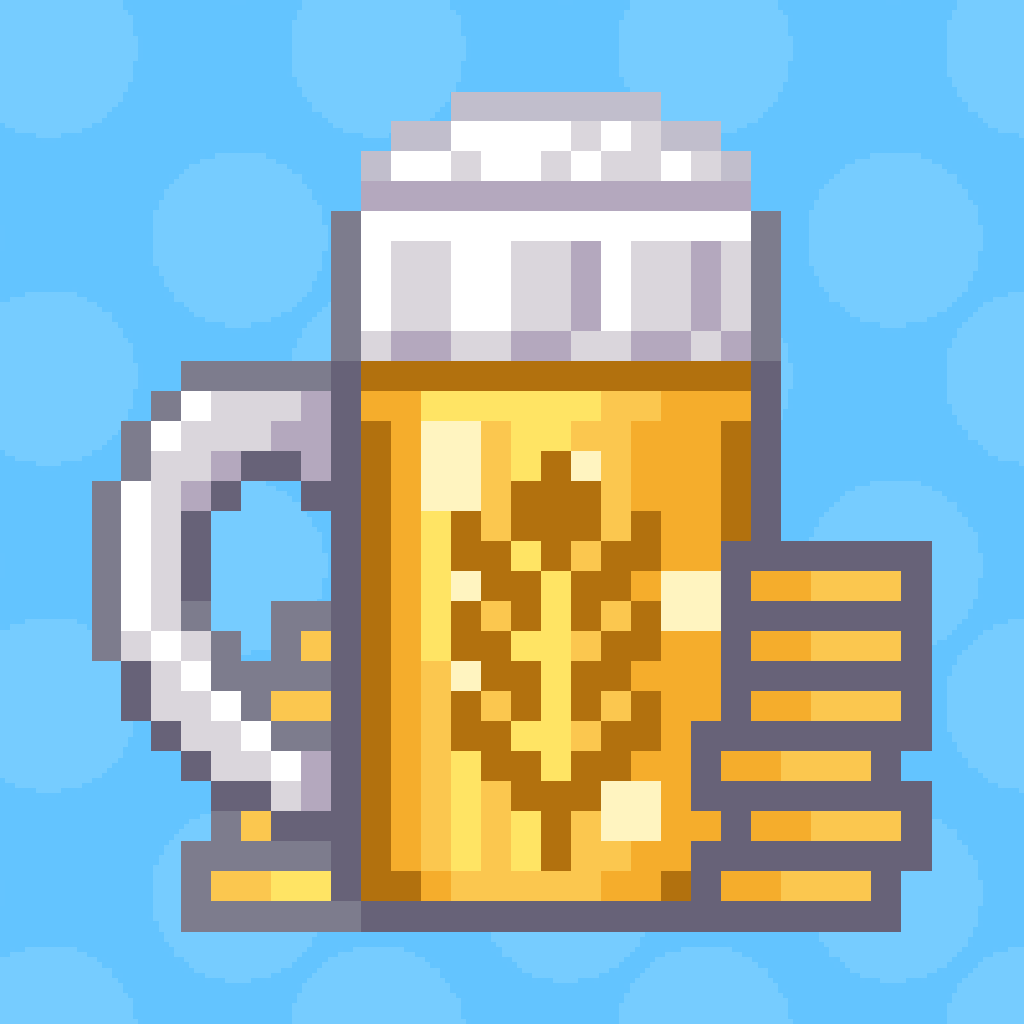 Now
You
Can
Manage
Your
Own
Brewery
In
Fiz
December 13, 2013
Fiz: The Brewery Management Game ($1.99) by Bit By Bit Studios, LLC is a game that allows you to live your dream of owning and managing your very own brewery. If you're a fan of beer and management sims, then this is the perfect little game.
I'm sure that we all enjoy a good beer every now and then. It's also probably a fact that whenever you drink a good beer, you think, "Man, I wish I could just brew my own beer." Unfortunately, that dream costs money and time, which you may not always have in real life. Fortunately, now you can see how the process works, in a way, without having to spend hundreds or thousands of dollars. Fiz: The Brewery Management Game will teach you a thing or two about beer brewing, all from the humble beginnings in a garage.
Fiz features vintage, 16-bit graphics that will definitely take you back to the golden age of gaming. There may not have been games about breweries back then, but seeing these classic visuals really brings a sense of nostalgia. The game also has realistic brewery sounds, so you will really feel like you're there in person (the clinking of glass bottles is really tempting). And to go along with it all is a charming soundtrack playing in the background to give you that homely feel.
The controls in the game aren't much, as it is just a lot of tapping around in menus. If you've played any of the Kairosoft games, then you should know what I'm talking about.
The game features three game slots, and you start out by giving your brewery a name and choosing your main character. The other three options end up being your first employees, but you can hire over 20 others later on in the game, though you will need to fire someone to bring on a newbie. Each character will have a unique talent that they bring to the team, such as giving everyone more experience points at the end of a brew, chance of increasing brewing speed, increasing shelf life, and more.
These characters also have their own strengths and weaknesses, as indicated by their attributes (Intelligence, Dexterity, Patience, and Craft). As they level up, you can add a skill point in any of these attributes to increase their skills, which they need to do one of the four jobs involved in the brewing process: cleaning, mashing and boiling, fermenting, and packaging. Brewing will only begin when you gather up all the ingredients (you can buy individual ingredients to create recipes or buy all ingredients for existing recipes at once), assign a job to each employee, which is done by dragging the job to the character slot you want to assign. Once everything is done, you can watch your crew do the brewing process. There is time in the game, and you can see what year and month it is in the top right corner. Brewing can take a while, so you need to watch it carefully if you want to meet deadlines.
While this may not be too fun, eventually you will find rodents crawling around in the garage. They're fast, but if you can tap on them in time, you can find cash or even recipe scraps. For recipe scraps, you need to collect three scraps to complete it and add it to your recipe collection. You can "pause" the game at any time by tapping on the button in the bottom left corner; otherwise, things will continue to move, even if you're poking around in the game menu.
When the brew is done, you have the option to either hold it in storage (this prevents you from starting a new brew until the held batch is sold, recycled, or used for an event) or sell it in the marketplace. You start out with one storage slot, but you can buy more later on. Selling in the marketplace means paying the cost to stock the brew, choosing the quantity to sell, and setting the price. You will want to set the price to be reasonable while still earning you a profit. The stock will remain in the marketplace you choose until it is sold out, expires, or you manually pull it off the shelf.
Selling your beer is not the only thing you can do. Fiz eventually tells you about competitions and festivals that you can enter a brew in, which means getting rewards if it is in first place. There will also be strange people that you encounter who will request a specific condition of beer in order to give you a new recipe, reward, or other tips.
As you make progress, you'll get money, more recipes, and more competition. You'll need to upgrade your equipment as well, which can be done through the Manage option in the game menu. Upgrading your equipment is important, and will increase the experience gained, brewing speed, quality, and quantity, all of which affect how your brewery does. I recommend upgrading what you can as you have enough money for them.
To keep things challenging, there are also goals to accomplish as well. These will be things like "Brew a quality 500 beer," or "Make 1250 total in profit," which give you goals to strive for rather than just mindlessly making and selling beer. Some can be quite challenging, and give a greater sense of accomplishment when done. New challenges will replace completed ones.
I've only just started on my brewery, but I'm finding the game to be quite addictive. It's a rewarding sim experience, and it even teaches you more about the different types of brews that are available, the different flavors, and it's quite something to learn about the entire process of beer-making.
If you enjoy simulation games, as well as a good brew, then I recommend checking out Fiz: The Brewery Management Game. It's currently on sale for a limited time for the launch and can be found in the App Store as a universal download for $1.99.
Mentioned apps
$1.99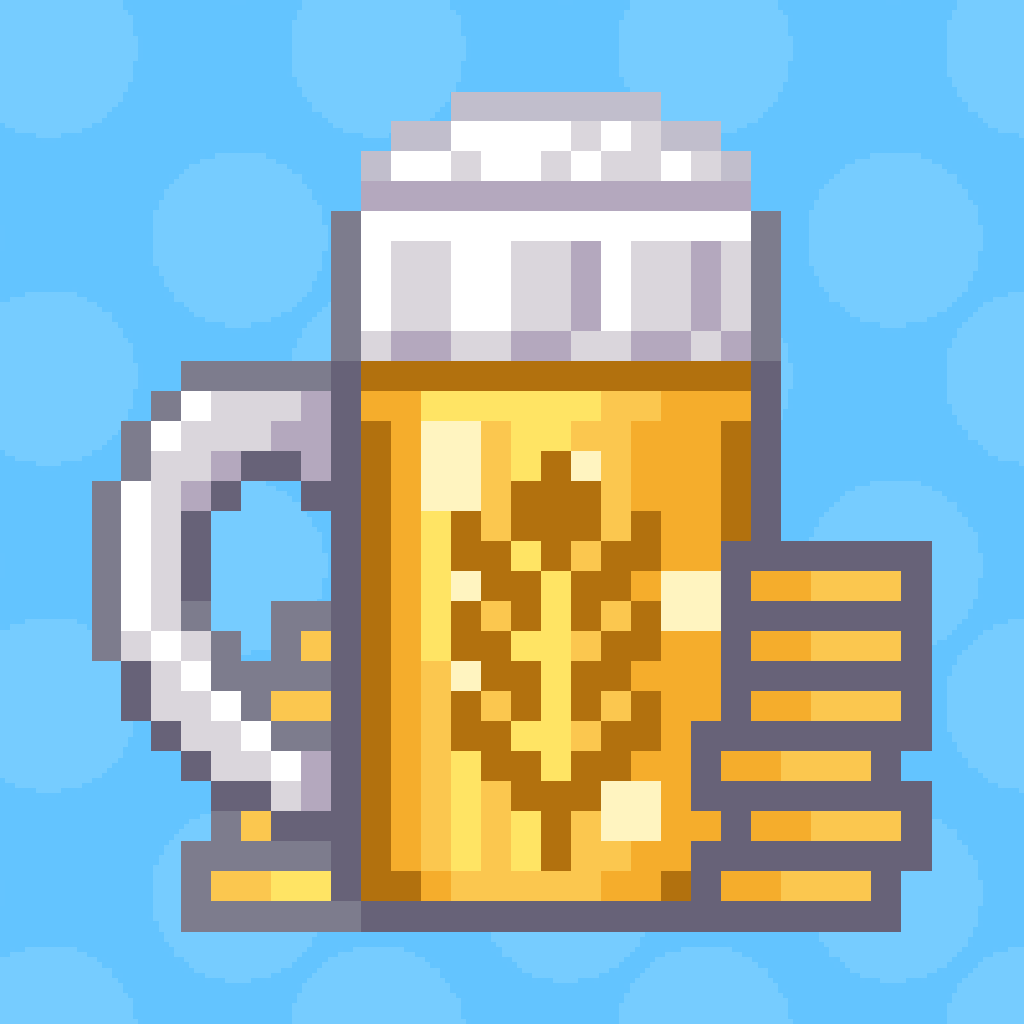 Fiz: The Brewery Management Game
Bit By Bit Studios, LLC