Be
quick
and
move
to
the
beats
in
HEX:99,
a
merciless
but
addictive
twitch
reflex
game
December 3, 2014
HEX:99 - Mercilessly Difficult, Daringly Addictive! (Free) by Werplay Priv. Ltd is one of the most challenging twitch reflex arcade games you'll find in the App Store yet. If you're a fan of titles like Doppler, dEXTRIS, and Super Hexagon, then HEX:99 is right up your alley. Be warned, though — this is not for the faint of heart.
Oh, those twitch reflex games — I have this ever growing love-hate relationship with them. I love them because they're fun, but dang, they can get so frustratingly difficult that I just want to chuck my phone across the room, and I know I'm not the only one. Despite that, I keep coming back for more, because I must be some kind of glutton for punishment. When I saw the trailer for HEX:99, I knew I just had to give it a try myself. If you love punishing reflex games, then this will not disappoint.
There is only one game mode in HEX:99, but that's all you need. The objective is to rack up as many points as you can, which is done by surviving along the track for as long as possible. The best way to do this is to listen to the music and move along with the beat. The moment you crash into a wall or obstacle, then it's game over and you'll have to restart. This may seem like an endless game, but it's not quite the same. The track does have an end point, but only the very best will reach it. There is, however, endless challenge to the game.
HEX:99 has checkpoints, though you won't be able utilize them fully unless you opt for the premium upgrade, which is available through a $2.99 in-app purchase. This allows players to save their progress at checkpoints (similar to how Smash Hit) and remove ads. Without the premium upgrade, ads will show up after the end of each run, which may or may not annoy you.
The controls in the game are simple and intuitive. Your hexagonal character moves forward on an abstract track, and your job is to move it horizontally as it goes. To do this, just slide your finger along the bottom of the screen, or you can tap on either side to quickly "jump" to the edges. As you progress on the track, obstacles will come in from the sides, so you have to be quick and on your toes to avoid them. Otherwise, it's game over.
HEX:99 is the perfect little twitch reflex game because of the unforgiving difficulty and infinite amount of challenge. But the best part of the game is how it looks — it's stunning. It's quite abstract, but rendered beautifully in 3-D. The colors are bright and vivid, and animations are super smooth. The game's EDM soundtrack is a delight to listen to as well, and plays a vital part in the gameplay (play to the beat).
I'm always up for a challenging twitch reflex game, so HEX:99 is my new favorite. It's gorgeous, the music is awesome, the controls are simple, and the game is super challenging, so it will keep you busy for a long time.
I highly recommend giving HEX:99 a try if you're a fan of the genre. It's available on the App Store as a universal download for free with in-app purchases.
Mentioned apps
Free
HEX:99 - Mercilessly Difficult, Daringly Addictive!
Werplay Priv. Ltd
Free
dEXTRIS
Chaotic Box
$2.99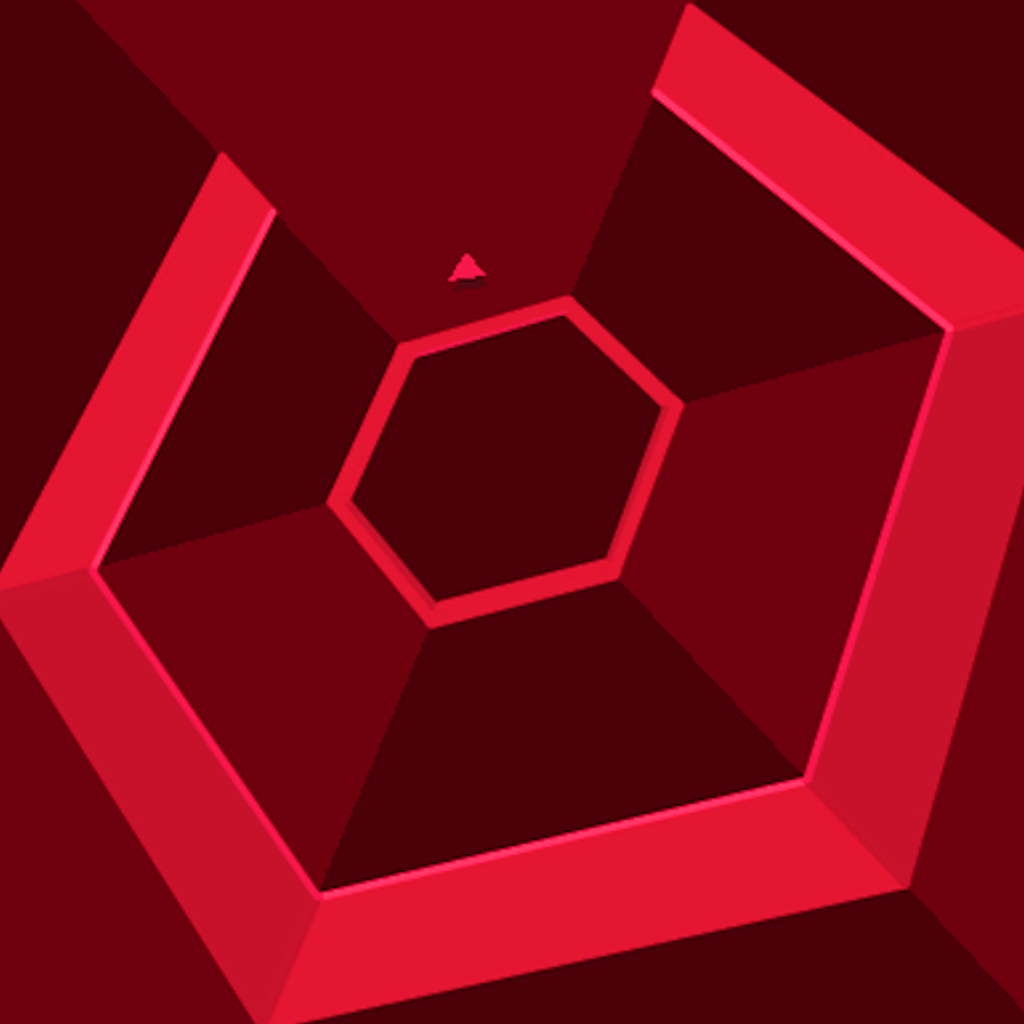 Super Hexagon
Terry Cavanagh
Related articles