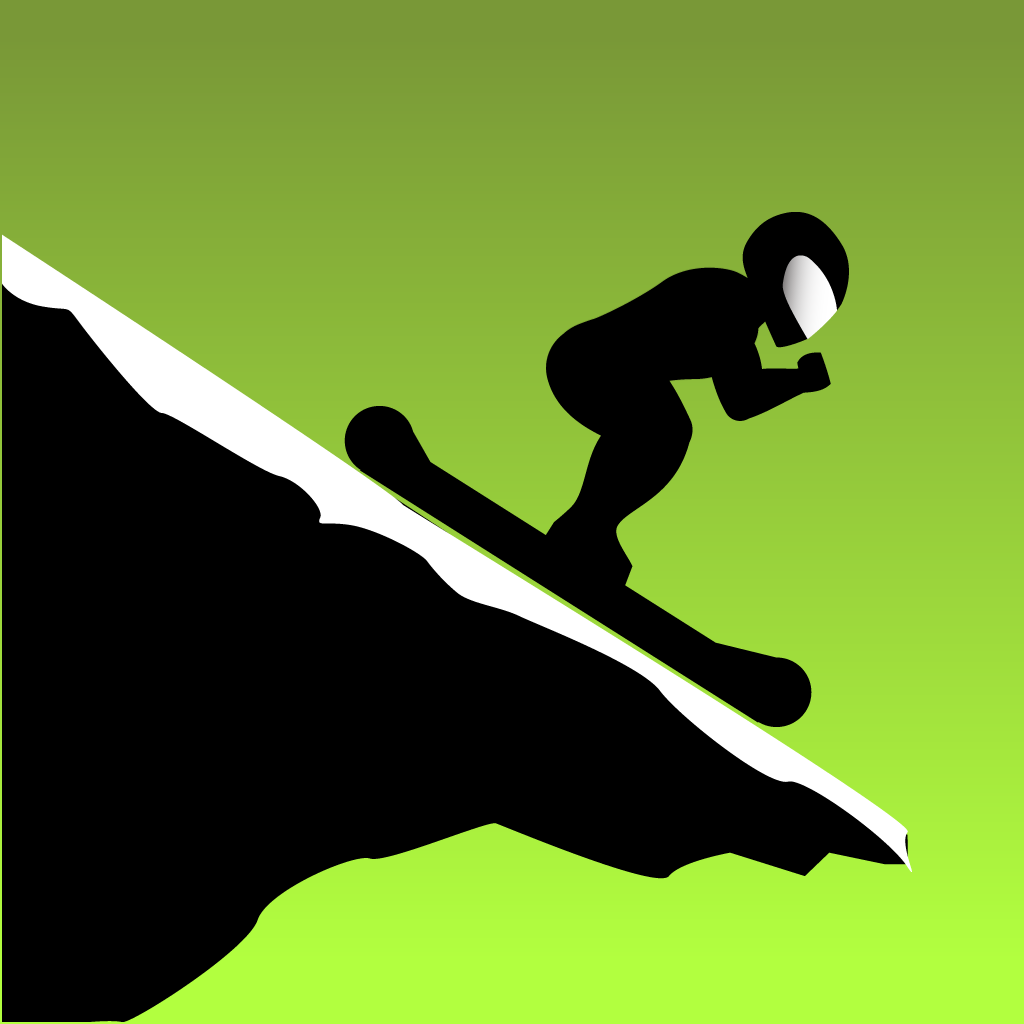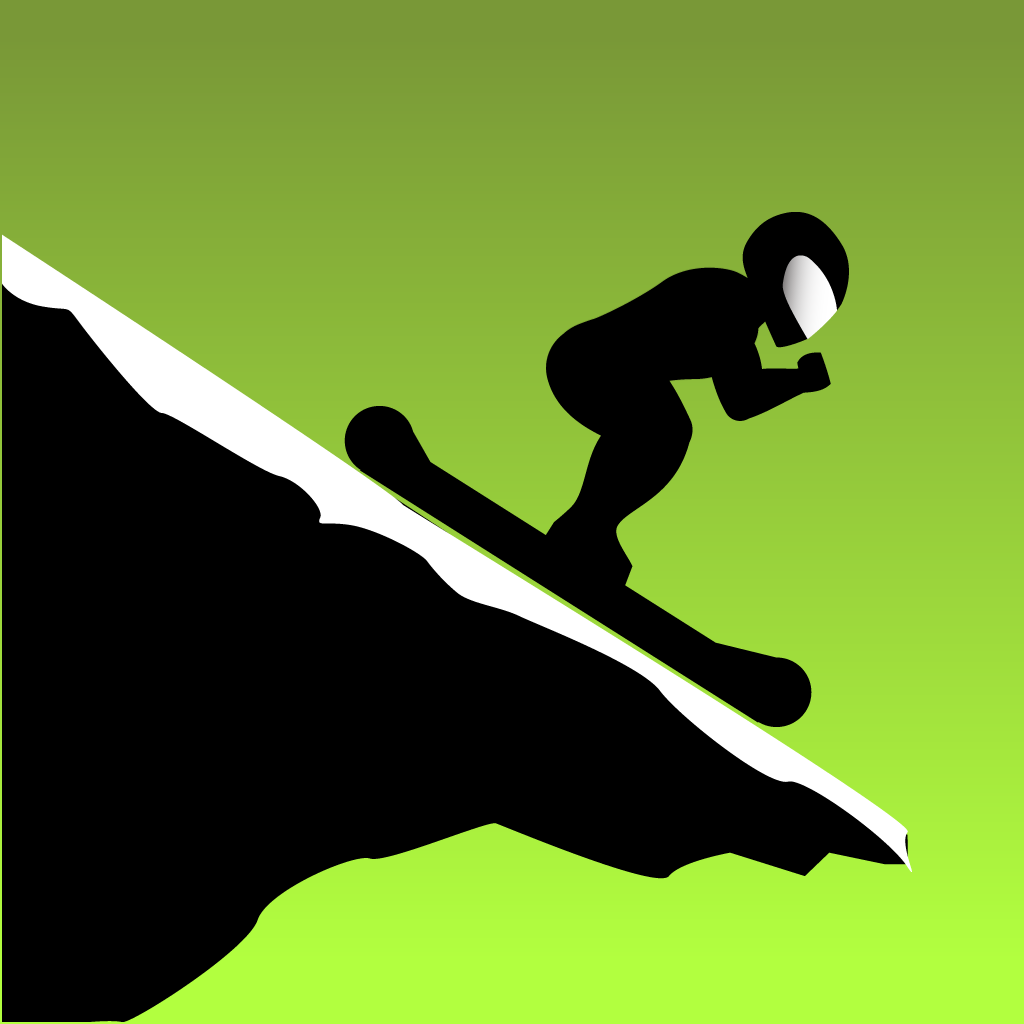 Ski,
Jump,
And
Crash
Your
Way
To
Victory
In
Krashlander
February 7, 2013
Krashlander ($0.99) by Farseer Games LLC is a physics-based game that has you racing down mountainous slopes and leaping to attack evil robots. Yeah, sounds pretty exciting, doesn't it?
The thing that caught my eye with Krashlander was the art style. While it has been done before with numerous games, such as Gold & Chocolate, I still found the style pretty unique with Krashlander. The black silhouette with the solid color backgrounds may look a bit boring, but it works with the game concept. The music is pretty good as well.
Currently, there are two worlds available in Krashlander from the get-go, of course, with the second one being locked until you are done with the first. There are two more slots that show "Coming Soon," so there is content to look forward to at least. Each world will have 10 levels, which may not seem like a lot, but the game itself is pretty difficult.
So what do you do in each level? There are robots on each level, lurking about. These are the robots that destroyed your world, and you are equipped with nothing but the Krashsuit, so your body is your weapon. In each level, you must navigate the krashlander from the beginning of the level and into the robot located at the end. It sounds easy, right? Actually, it's a bit trickier than that.
The controls are a bit weird, though, and were my biggest problem with the game. You will see the various positions that your krashlander can be in while sliding down the slopes, and you can tap on the position you want, or you can slide your thumb on that virtual joystick area. Each position will affect your character as he is going, but it is a bit difficult to get used to. You can also rotate your character in midair by selecting the correct position too, in case you need adjustment. You will need to focus on getting momentum and timing your jumps, though, because the majority of the game requires these.
If you fail, you will be given another attack. However, you can earn three stars on each level, and each new attack will knock one star off your score. You can restart the entire level to avoid this, but the more attacks you use, the less stars you receive. Perfection is one attack, and that will net you three stars. Krashlander also allows users to hid the controls in order to examine the map carefully, and plan the attack ahead of time. To initiate the attack, just tap on the big "play" button.
While it took me a while to get used to it, I'm enjoying the game. It's incredibly challenging, but a fun hybrid of launcher and "endless runner" style games like Ski Safari. The controls were not what I was expecting at first, but give it a few tries and you'll get it. I wish that the game did come with Game Center support for achievements, at the very least. It would have been nice to earn them for doing tricks and whatnot while you launch yourself into evil robots, right?
Krashlander is still a fun game regardless, and definitely distinctive among the App Store, which is filled with many similar games. I recommend checking it out if you are a fan of physics-powered games, and are looking for a new game mechanism to keep you entertained.
Krashlander is available in the App Store for your iPhone and iPad for $0.99.
Mentioned apps
$0.99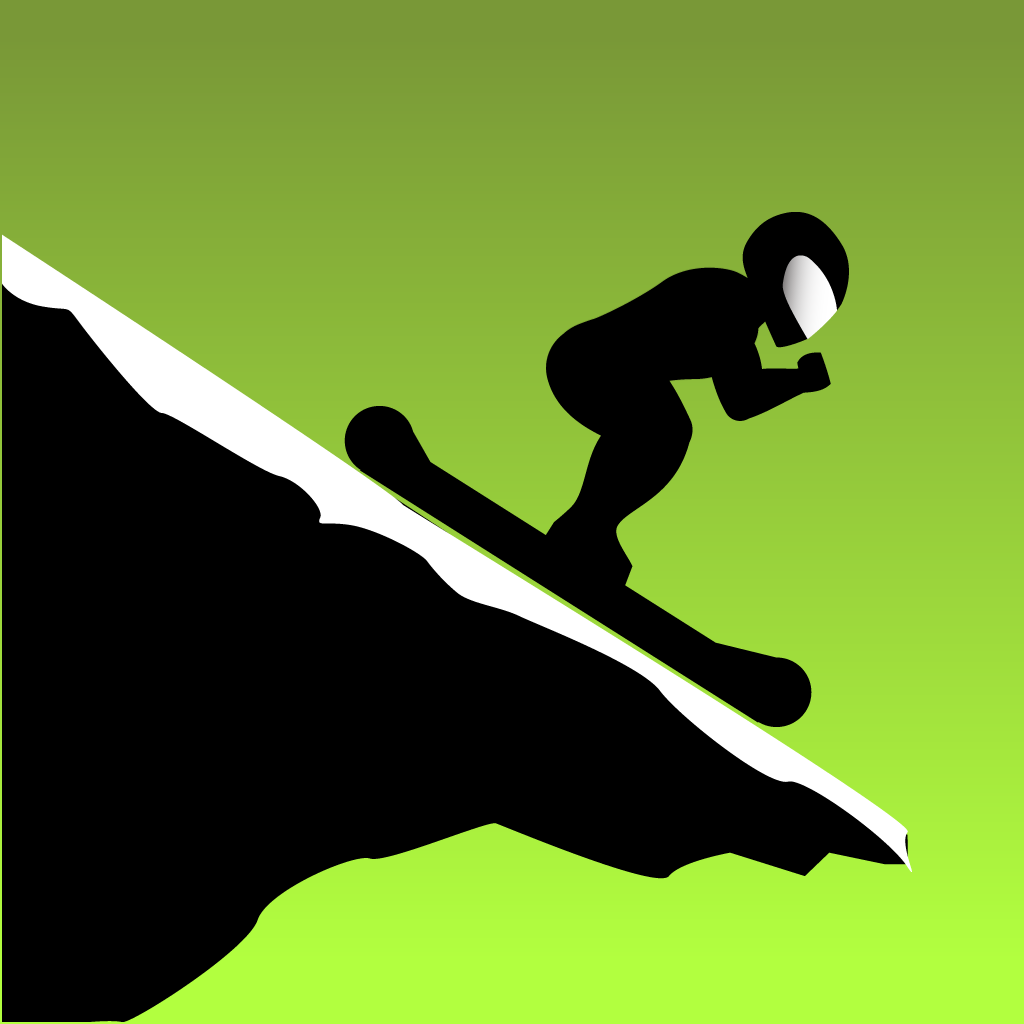 Krashlander
Farseer Games LLC
$0.99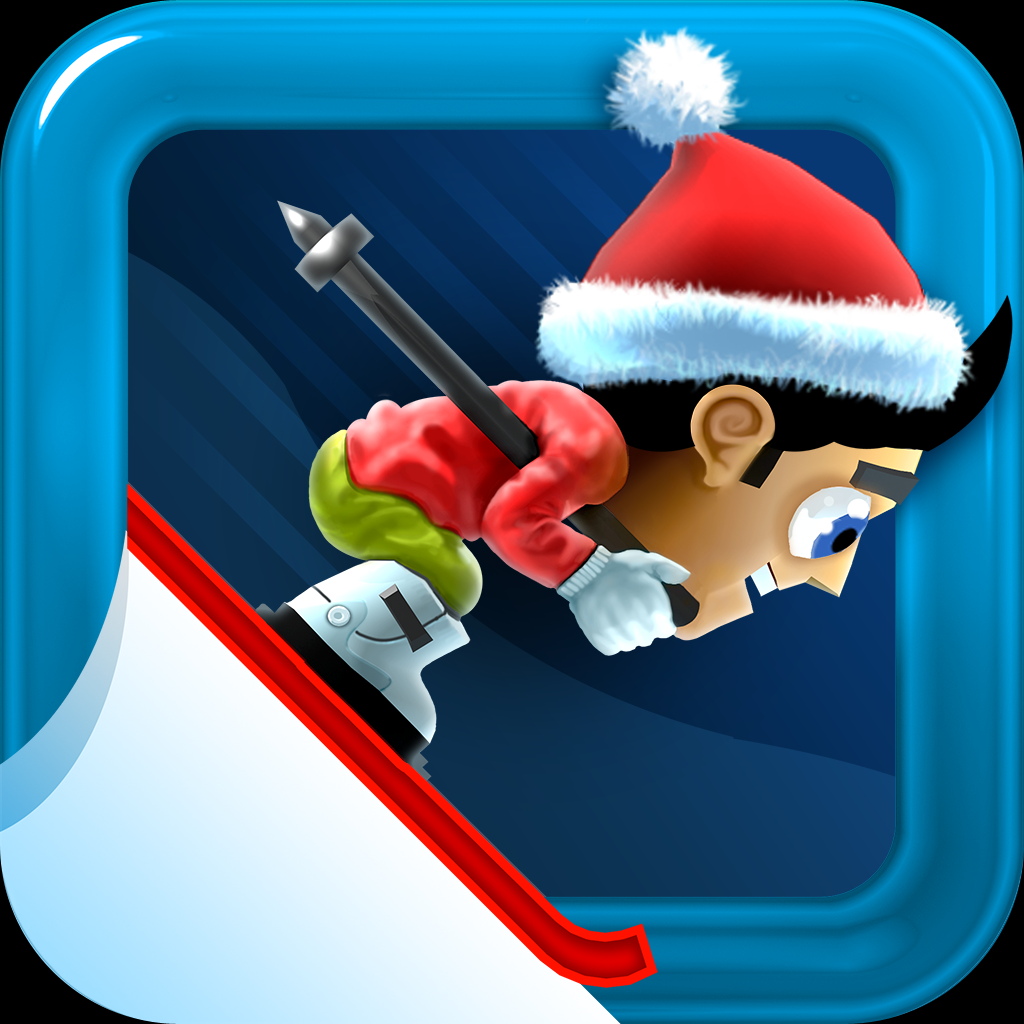 Ski Safari
Defiant Development
$0.99
Gold & Chocolate
Cocobic
Related articles