Can
You
Keep
The
Purity
In
Master
Of
Alchemy?
March 14, 2013
Master of Alchemy ($0.99) by Chillingo Ltd tests your alchemist's skills in this particle transforming game.
Turn matter from the state of liquid, solid, or gas into another by placing equipment correctly in the labyrinthine levels.
In each level you'll need to manipulate matter to take it from the source to the target. For example, the matter may start as a liquid, but it will need to be converted into a gas in order to collect it.
Just like in Tower of Zarbatz, you don't want to mix differently-colored particles together, which will ruin the purity.
Drag and drop different equipment into the level to alter the course of the particles and also transform them. While that part is simple, the pressure applied to the player complicates the game.
Precious matter gets wasted from the very start of the level, meaning you don't have time to scan the complicated layout. As if that wasn't enough, warnings will appear when you're in danger of losing high-ranking statuses.
An interactive tutorial is available to walk you through the gameplay, which I would highly recommend. Even with the help, the game is still finicky with placing the equipment and orienting them.
While this game shows promise with its use of physics, it asks a lot of the player in a short duration of time.
For a Chillingo title, the game has a feel of being like Superman; something that looks promising on face value, but ends up being lackluster.
This game is only available for the iPhone for $0.99. The HD version is two dollars more expensive.
Tinker your way to the App Store to check it out.
Mentioned apps
$0.99
Master of Alchemy
Chillingo Ltd
$0.99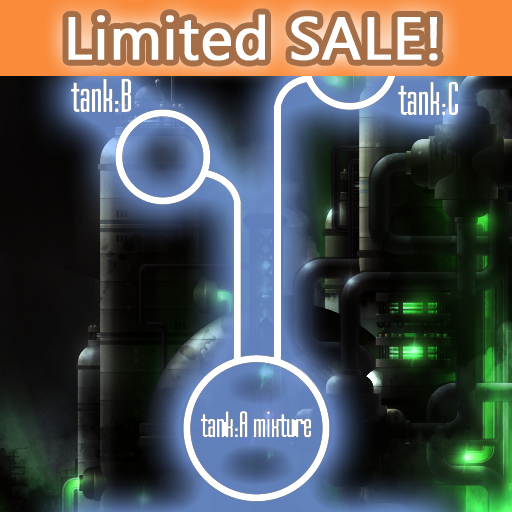 The Tower of Zarbartz
Zener Works
$2.99
Master of Alchemy HD
Chillingo Ltd
Related articles