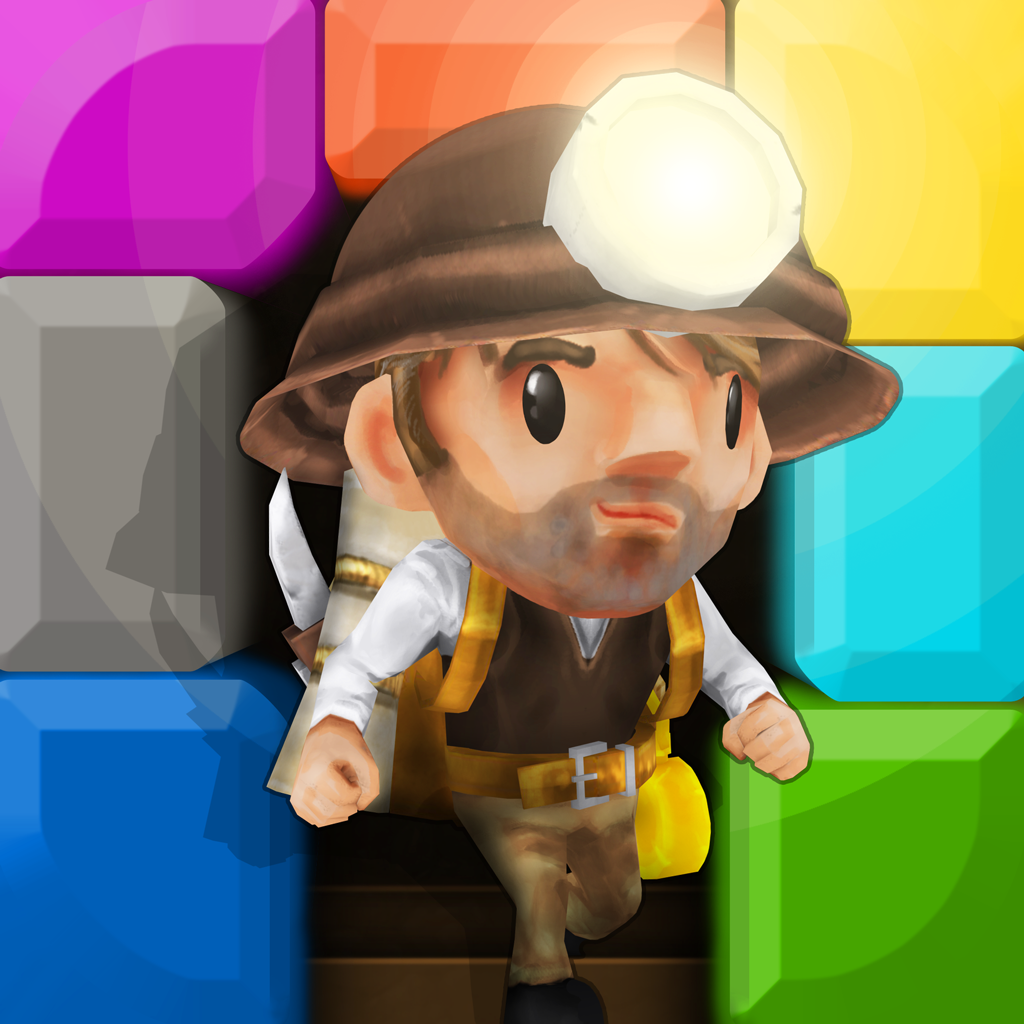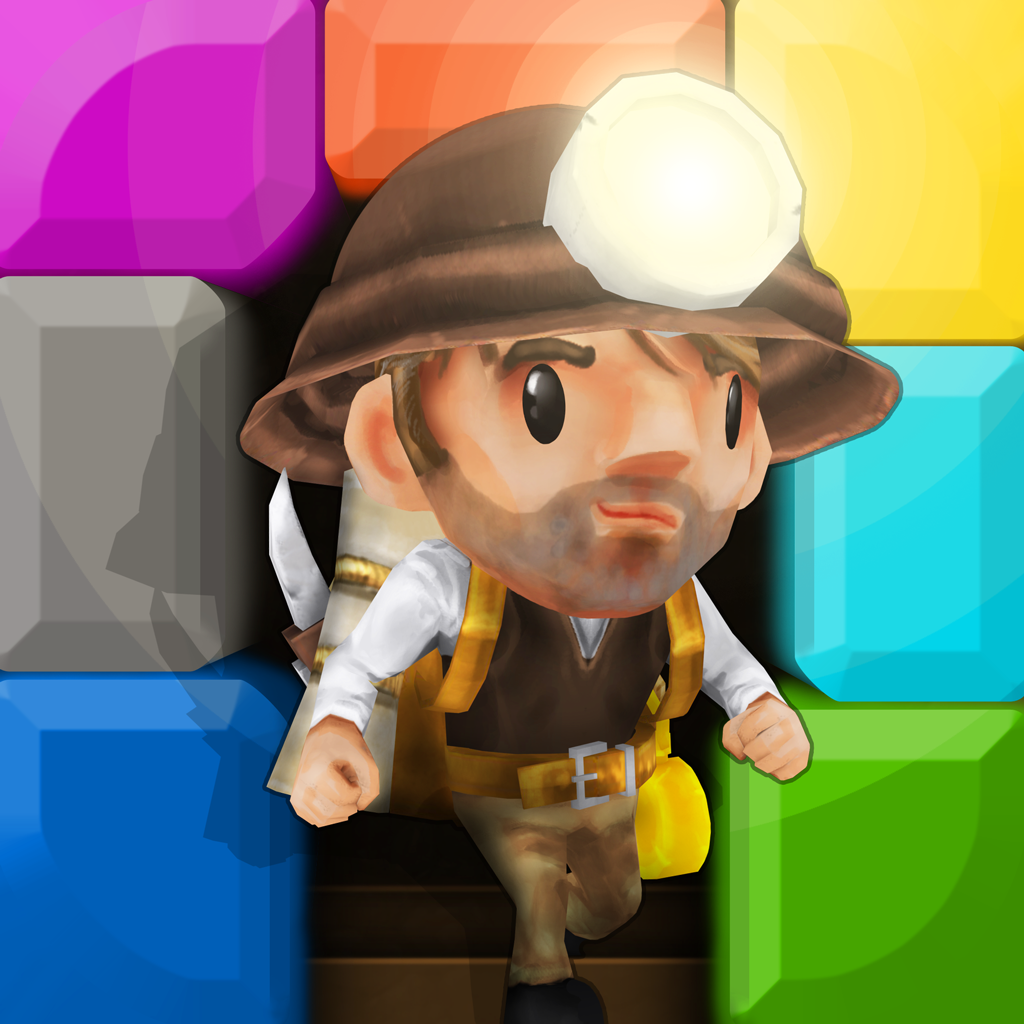 Set
out
on
an
epic
journey
in
Puzzle
to
the
Center
of
the
Earth
October 24, 2014
Puzzle to the Center of the Earth (Free) by Foursaken Media is an exciting and challenging mix of platforming, digging, and match-three puzzle. If you liked games like Doug Dug and Adventure Xpress, then you'll enjoy what's offered in Puzzle to the Center of the Earth (PttCotE).
Whenever I have some time to spare, I always enjoy a good puzzle game on my iPhone. And since there always seems to be a new one or two every week, I'm always entertained. They're my favorite way to relax and unwind after a long day, as they are simple, challenging, and always seem to make you come back for more. I was eager to check out this new puzzle game from Foursaken Media, as they were the guys behind Phantom Rift, a satisfying adventure RPG.
The visuals in PttCotE look fantastic on Retina screens. The center of the Earth is filled with plenty of grimy dirt, as you'd expect, but as you dig deeper in the game, you'll find lush vegetation, vibrant creatures, shiny jewels, and detailed obstacles that stand in your way of advancing further. The game is a nice mix of 2-D and 3-D elements, and the animations are smooth and fluid. PttCotE has a captivating, adventurous soundtrack that will help you with getting in the mood to go on a journey to the center of the Earth, that's for sure. The sound effects are pleasant and add the final layer of charm.
Since the point in PttCotE is to make your way to the center of the Earth, the game is linear in terms of levels. There are 80 puzzles to dig your way through, and there is replay value since there are hidden items and treasures to find on each stage as you go down.
To move your miner around, slide your finger left and right in the touch area at the bottom of the screen. You can jump by swiping in an upward motion. Single blocks can fall when you swipe down on them. Trace your finger on a path of like-colored blocks to match them together and clear a path.
To make things difficult, each move uses energy, and you only have so much of it. You'll need to think out your moves ahead of time, so no move is wasted. Sometimes blocks will have energy crystals embedded in them, which you can get if you match the blocks to break them. Others have gold coins, which can be used in the shop for power-ups, combination formulas, and different characters.
As you dig deeper, you'll encounter indestructible stone blocks, strange creatures, and more. To help you get past such hurdles, there are formulas that you can use with a catalyst. The catalysts can be obtained by making a match of six blocks. These recipes involve making a match of different colored blocks in a specific order, and they can create things like explosives, energy, and other useful necessities. You can unlock more from the shop.
If you run out of moves before getting to the bottom, you will need to purchase more through in-app purchases, or give up on the level and lose all of your treasures and gold. Failure also results in losing a hard hat (the game's stamina system), and you only have three of them at a time. These recharge over time, but it is a bit slower than I'd like.
I love puzzle games, so I am enjoying PttCotE so far, though it's not perfect. I wish that the move limit wasn't so restrictive, because it feels like the game is pushing you to buy more energy, and even gold, as it will take a lot of time to get enough gold for various items. Still, it's an enjoyable way to pass the time, and with enough patience, you can probably get through all of the levels without paying for anything, but that takes time.
I'd recommend checking out Puzzle to the Center of the Earth if you want an interesting mashup of platformer, digging, and match-three. You can find it on the App Store as a universal download for free with in-app purchases.
Mentioned apps
Free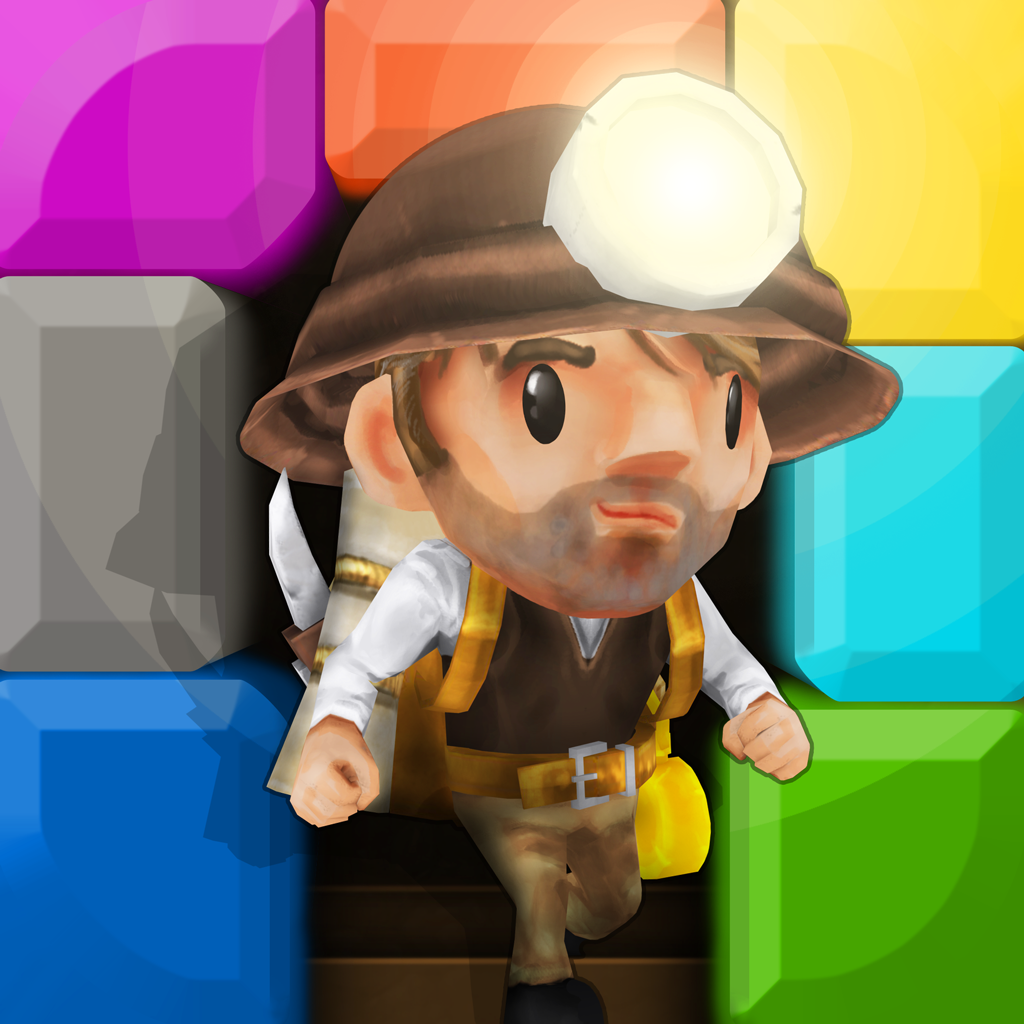 Puzzle to the Center of the Earth
Foursaken Media
$1.99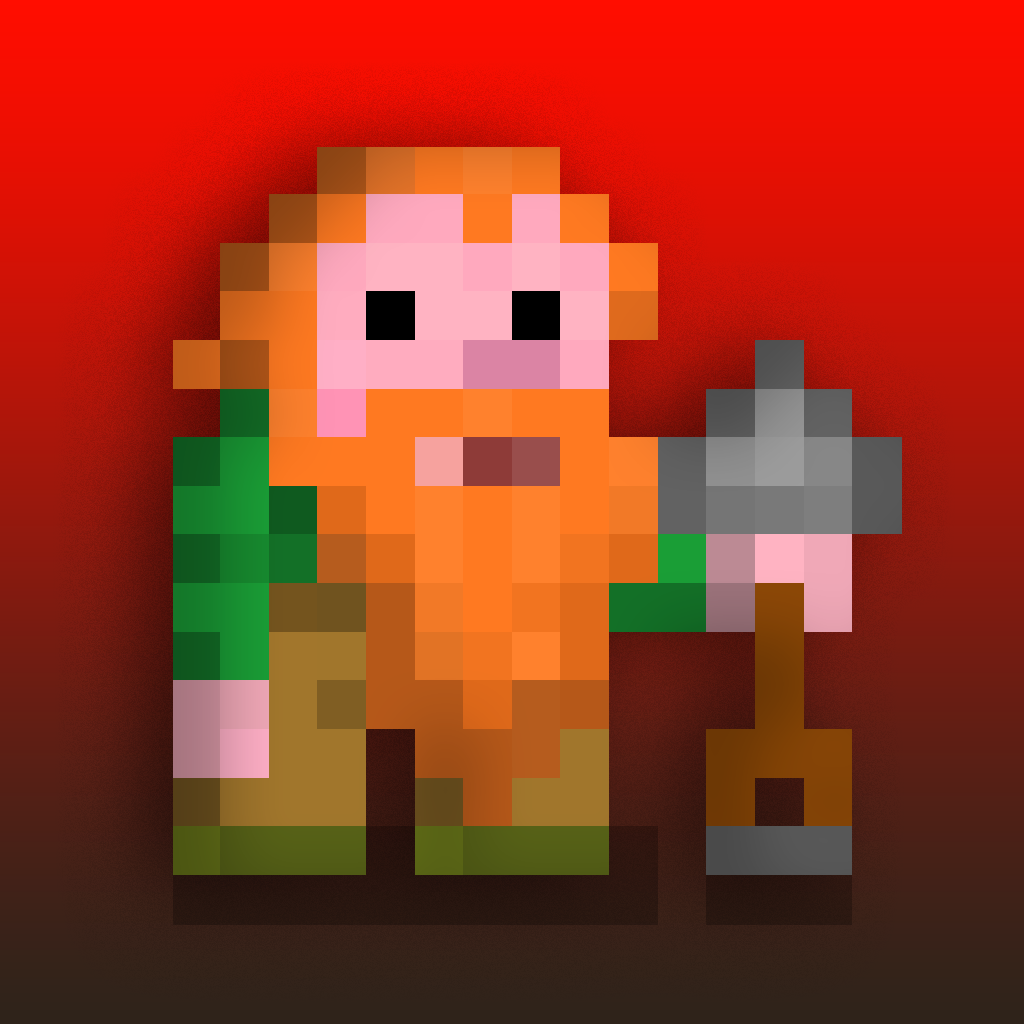 Doug dug.
The Electric Toy Company
Free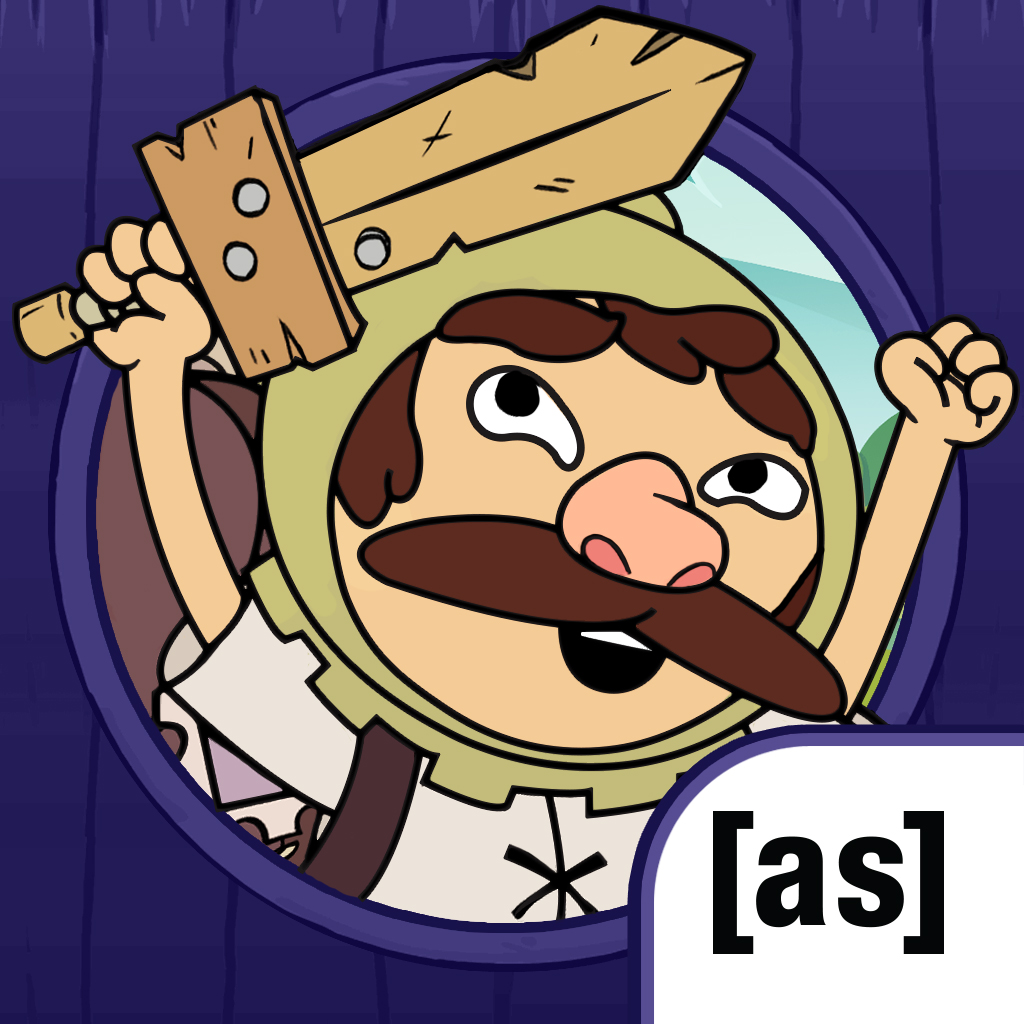 Adventure Xpress
[adult swim]
$2.99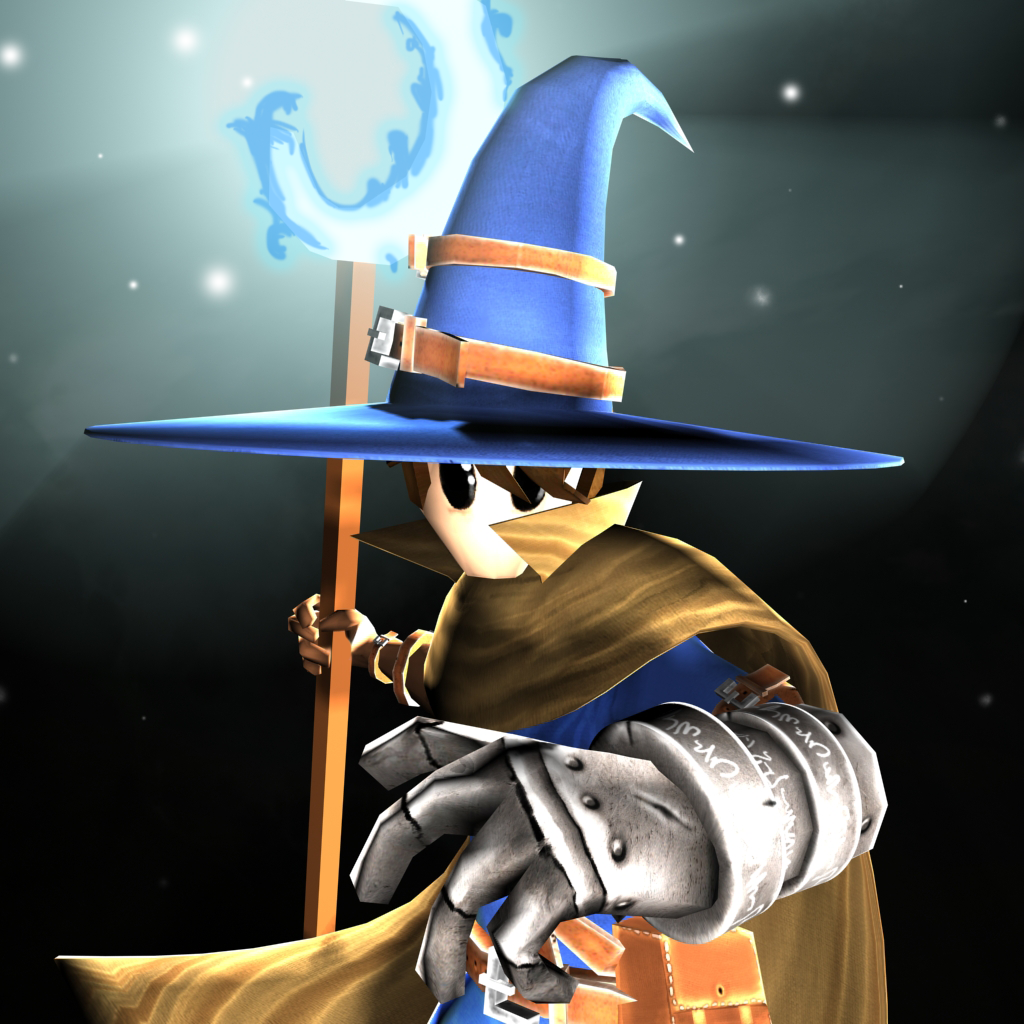 Phantom Rift
Foursaken Media