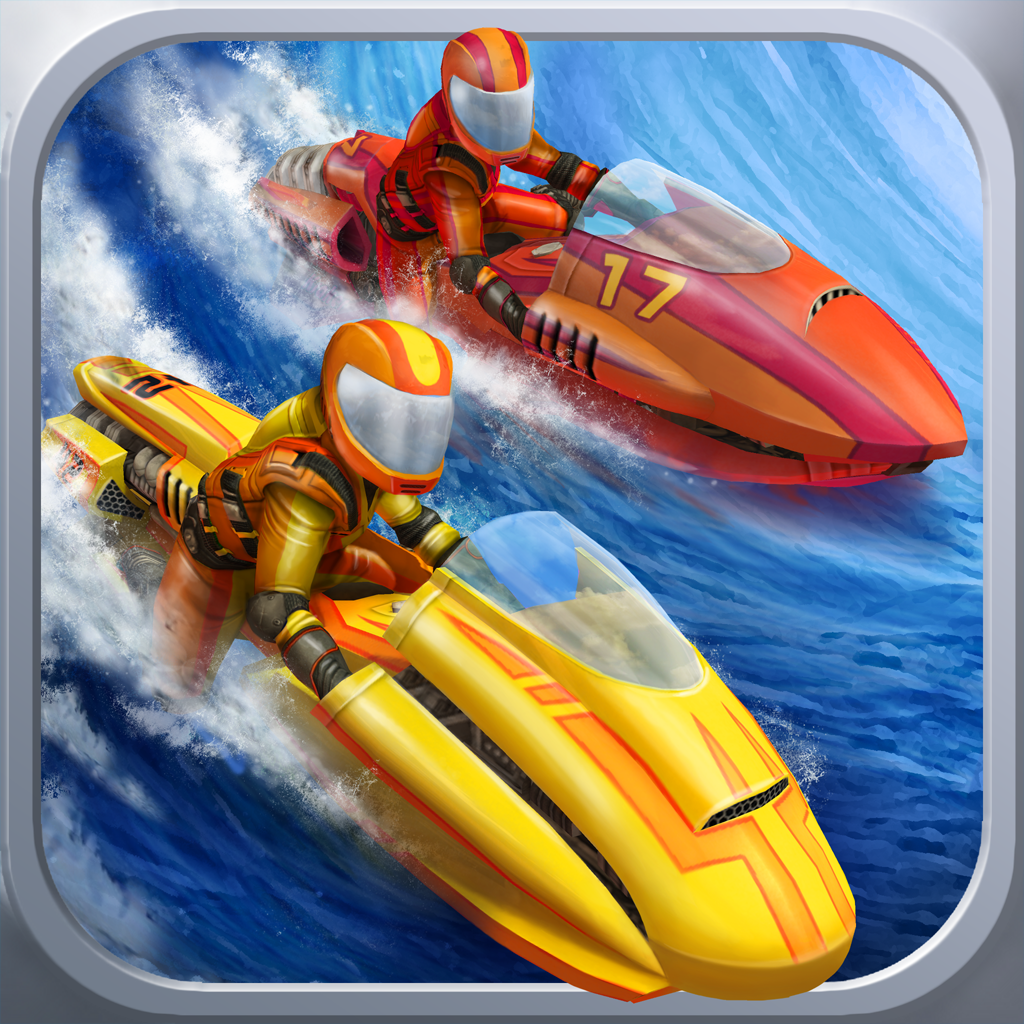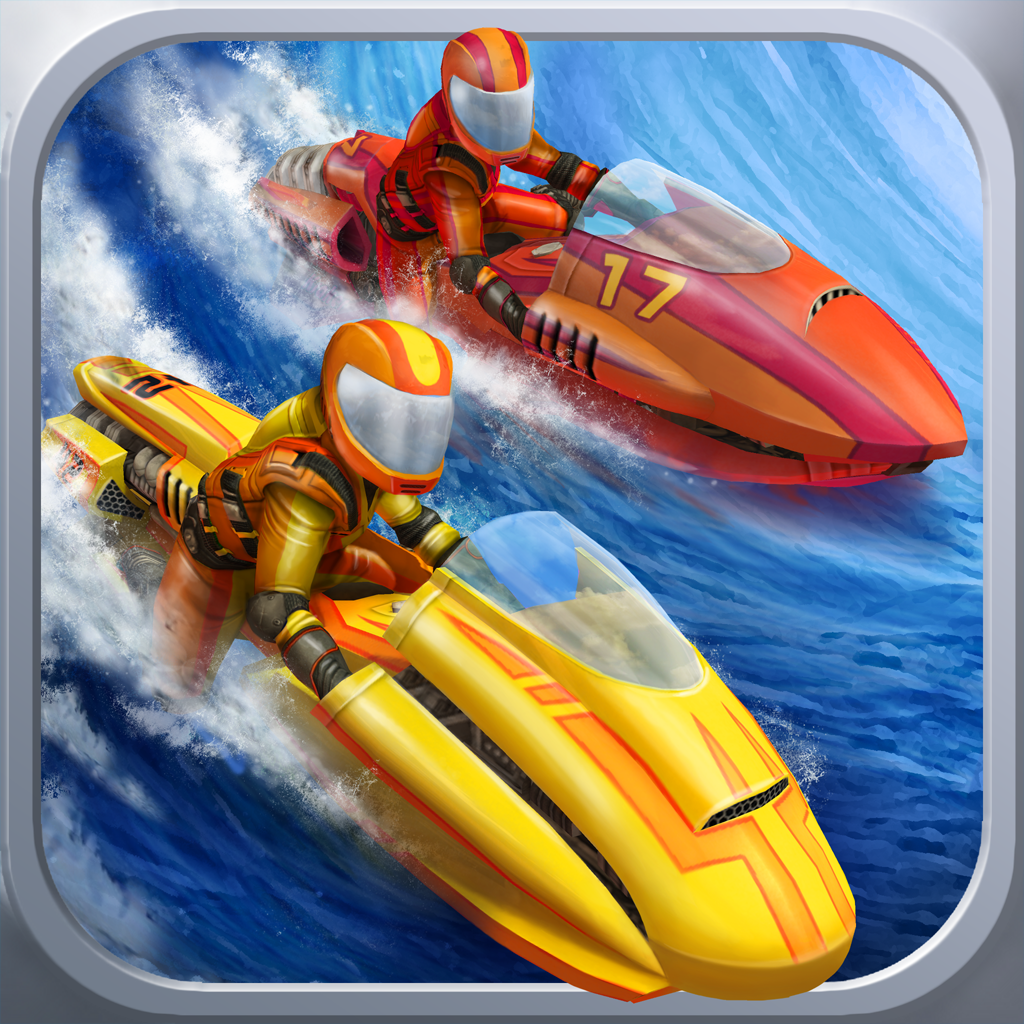 Don't
Get
Caught
In
This
Riptide
GP
Or
You'll
Be
A
Floater
For
Sure
July 25, 2013
Riptide GP2 ($2.99) by Vector Unit is a water racing game filled with high speed, fast action, and impressive jumps. Show off your water craft skills and move up in ranks to become number one in water-based motor sports.
Players control a craft made with rocket-powered hydro jets. Hold on tight and get ready for a fast and wet ride. Tilt to turn and use speed boosts to get to the head of the pack. Perform sweet jumps to earn more boost power and show the world what you've got.
The craft moves forward automatically. Your job is to stay on track by tilting your device left or right. If you come into a curve too fast, you can hit the brakes by tapping one of the brake symbols.
Players start each race with a full bar of boost power. After you've hit the boost and depleted your power, you can replenish it by performing awesome jumps. The more original your trick is, the more power you earn.
To perform a trick, swipe your thumbs on the screen in different directions. Each swipe creates a new trick. More complex tricks require more complex swipes.
For example, to perform a "Bar Hop," swipe both of your thumbs upward at the same time on the screen. To perform a "Lazyboy," swipe both of your thumbs upward and then downward.
If you fail your jump, you will crash and end up floating in the water. To get back on and finish the race, tap the "Recover" button.
You will earn money for every race you complete. First, second, and third place offer the highest amount of money, but you can still earn a couple of dollars, even if you come in fifth place.
The money you earn can be used to upgrade your craft. You can buy better acceleration, speed, handling, and a longer lasting boost. The more money you spend on your vehicle, the better you will do on each race.
I came in third place on all four of the beginner races until I upgraded my craft. With each upgrade, I placed higher and higher.
As you move through the tournaments, you will race against the clock in elimination rounds, prove your abilities in speed trials, and more. The better you do, the more money you will earn. The more money you earn, the more you can upgrade your craft.
This game is loads of fun for fans of racing games. The graphics are great. It is full of action. The AI opponents are hard to beat. There are lots of cool jumps to learn. Experiment with different swipes to see what you can do. My only complaint is that the price is a bit high. It seems like it would do better at only $1.99.  However, the replay value is very high, making it worth $2.99 for serious fans of the genre. Pick it up in the App Store today.
Mentioned apps
$2.99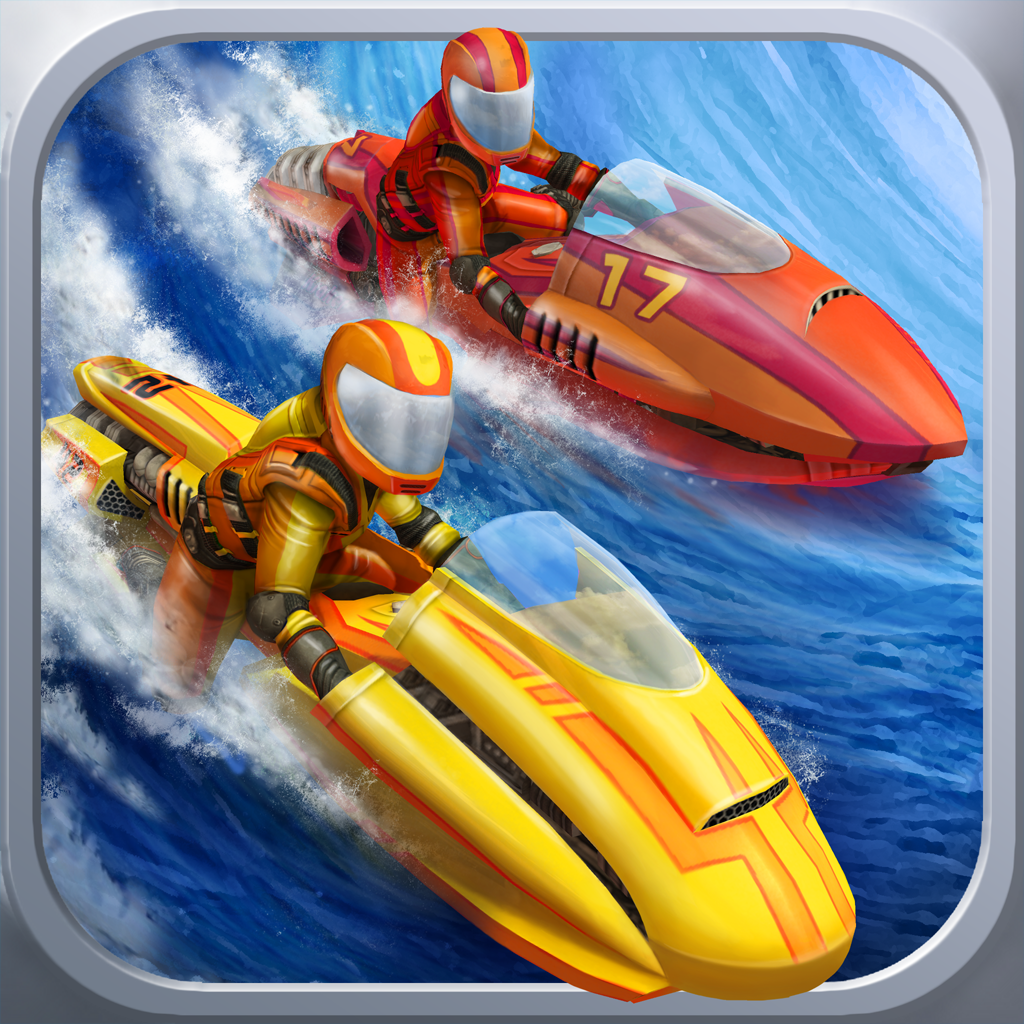 Riptide GP2
Vector Unit