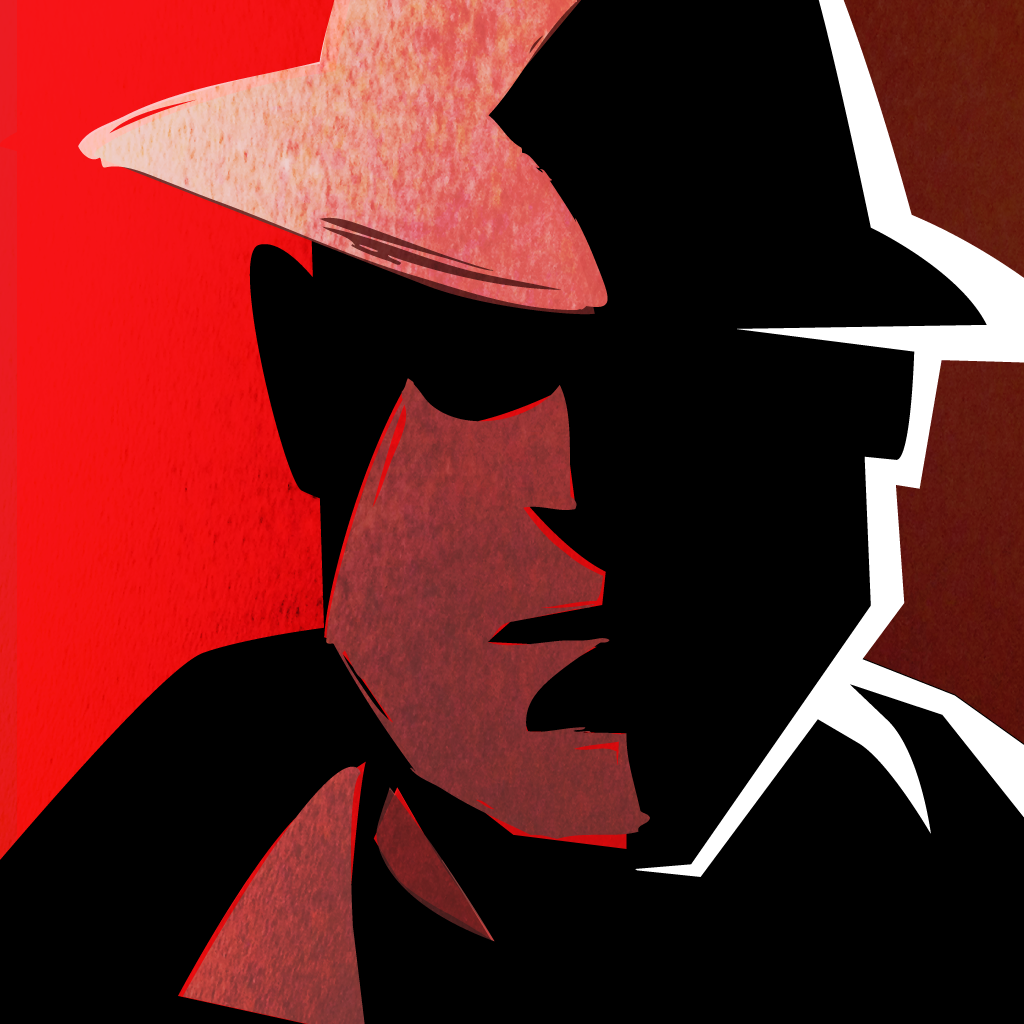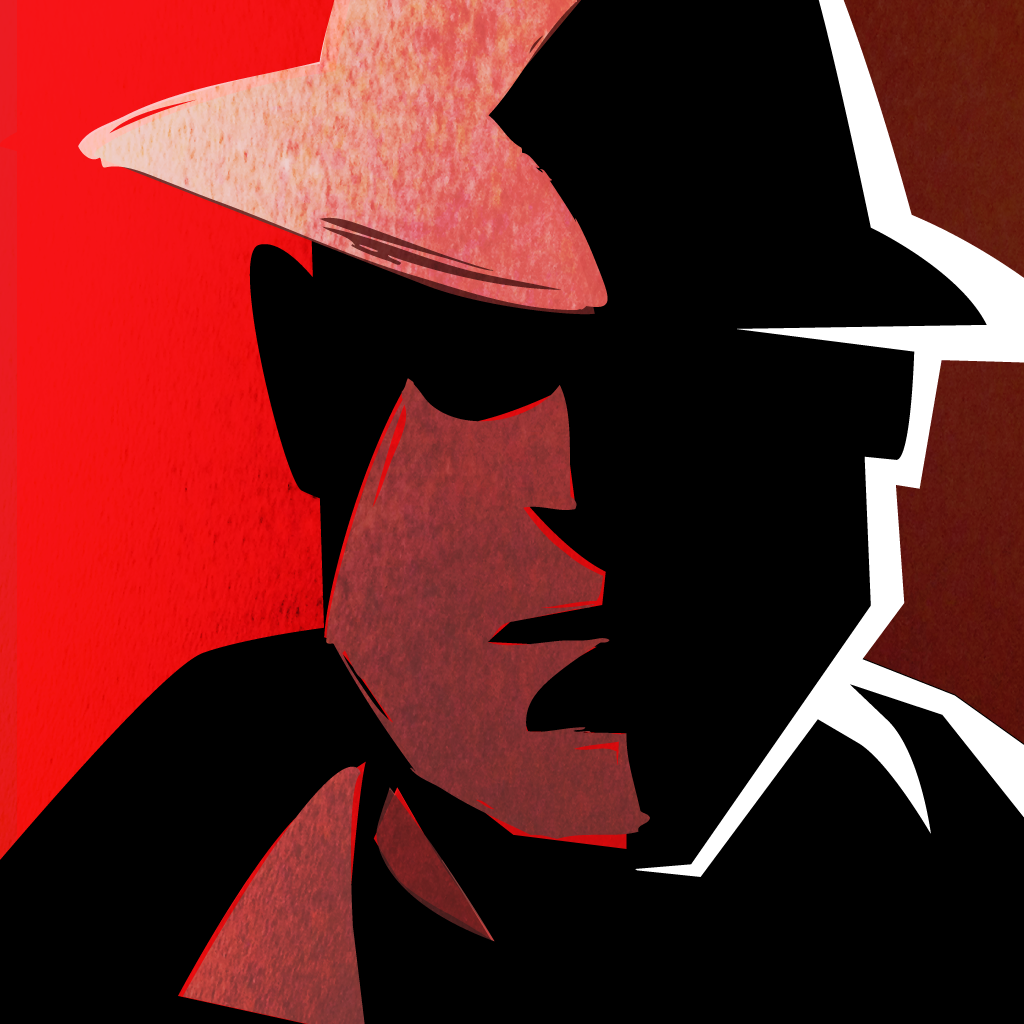 Use
Your
Cunning
Skills
To
Pilfer
And
Run
In
The
Challenging
Stealth
Puzzler
Third
Eye
Crime
April 30, 2014
Third Eye Crime: Act 1 ($2.99) by Gameblyr, LLC is an artful blend of stealth puzzle and noir storytelling. If you enjoyed games like Stealth Inc., Beat Sneak Bandit, and Tiny Thief, then chances are you will fall in love with Third Eye Crime.
I love a good puzzle game on my iPhone. But when you throw in the added element of sneaking around undetected and making it to the goal, then you've got yourself a real challenge. Since I enjoy both puzzles and stealth games (though I may not be that great at the latter), I figured I should give Third Eye Crime a chance when I stumbled upon it in the App Store this week. And I have to say, I'm glad I found it — it's definitely a must-have download if you're a fan of the stealth puzzle genre, and here's why.
First off, I'm in love with the visual art style. It is done up entirely like a graphic novel, with smooth horizontal scrolling through the story panels that also transition into the level selection screens. Dialogue boxes pop up when they're necessary, so it's easy to read and follow along with the plot. The female that you see on the game's title screen reminds me of Jessica Rabbit, and I just love the overall film noir look and feel of the graphics. Animations are rendered beautifully, featuring fluid movement when making selections in the menu to making your way to the exit of a level. The soundtrack is also delightful, featuring snazzy jazz tunes to go along with the noir art.
The reason the game is called Third Eye Crime is because of the main character, who you will take control of. Meet Rothko, the smooth-talking criminal with a special power: he can telepathically predict where enemies will move in order to attempt to thwart his heists. Just this alone makes the game interesting enough to download, right? You'll need to use your cunning skills and make use of Rothko's "third eye" to pilfer treasures and make off with it without being caught by guards.
Act 1 will feature three complete chapters, with each area having a variable amount of levels to go through. If you manage to clear all of the levels in this first act, you can purchase Act 2 and 3 separately through in-app purchases of $0.99 each, or get the full game for $1.99. However, while Act 1 may seem short, the game itself is actually incredibly difficult.
Each level will have you guiding Rothko through narrow corridors as he makes his way through the building and gathering up all the valuables he can get his hands on. To do this, all you need to do is draw a path on the screen for Rothko to follow with your finger. It's simple, intuitive, and works perfectly for this type of game.
Sometimes you'll need to take a painting off the wall, or gather up some gems that are conveniently just hanging out in the hallway. Basically, get him from the starting point to the exit (that beacon of light on the other side of the screen) while acquiring anything of worth along the way.
To make things challenging, there are pesky guards who are patrolling the halls. If you cross into their line of vision, or trigger an alarm, they will move towards that spot. But once they start moving, you will see some spots highlighted in red — this is the third eye at work, as it will indicate that the enemy will move into that area. So if you're in the red, you'd better get out quick! If you get caught, you'll need to restart. You really need to think and strategize a plan to divert and misdirect them so you can make your escape.
The stages start out a bit zoomed in, which makes it hard to see the rest of the area before you start moving. You can zoom out to get a view of everything by tapping on the magnifying glass button, which I recommend doing all the time.
Each level will have three different objectives to meet as well, which you can see by tap-and-holding on the icons in the top left corner. If you can meet all of these, you will earn a "perfect" on the level. While you can still clear the level by meeting none, one, or two of these goals, there's that sense of accomplishment you'll have when you master it. Considering how hard this game can be, it's quite a feat that you'll be proud of.
If a level is too hard, the game will give you the option to skip it. Of course, this doesn't mean you can just skip your way through the game — you still need to beat a certain amount of levels before the next chapter is unlocked, so skipping just means you'll come back to it later.
If you need some help, the game does feature some power-up items to make it easier to complete a level. There are three different items, and each represent Rothko's other mentail powers: freeze, shield, and distraction. The game will give you two of each with the initial download, but you'll need to purchase more through in-app purchases if you use them all up. The individual powers can be bought in bulk, or you can get a combo pack (five of each power) for $1.99, or the Infinity Pack (unlimited for every power) for $9.99. However, every single level can be completed without any power-ups — you just need to think and plan accordingly.
While each level keeps track of how long it took you to complete, these don't count in Game Center, as there are no leaderboards. There are achievements though, and these will add to the replay value of this already complex and intricate game.
I've been playing Third Eye Crime: Act 1 for most of last night, and I have to say that it's one of the best stealth puzzler games I've ever played on iOS. The art style is fantastic, the tunes are soothing, and the controls are natural. I just haven't gotten that far in the game because it's incredibly tough — one of the more difficult games that have come out lately. Despite doing pretty bad (I'm still only in the first chapter), I'm loving it. Third Eye Crime: Act 1 will give your brain a good workout.
I highly recommend checking out Third Eye Crime: Act 1 if you are looking for a stimulating stealth puzzler game this week. Get it on the App Store as a universal download for $2.99.
Mentioned apps
$2.99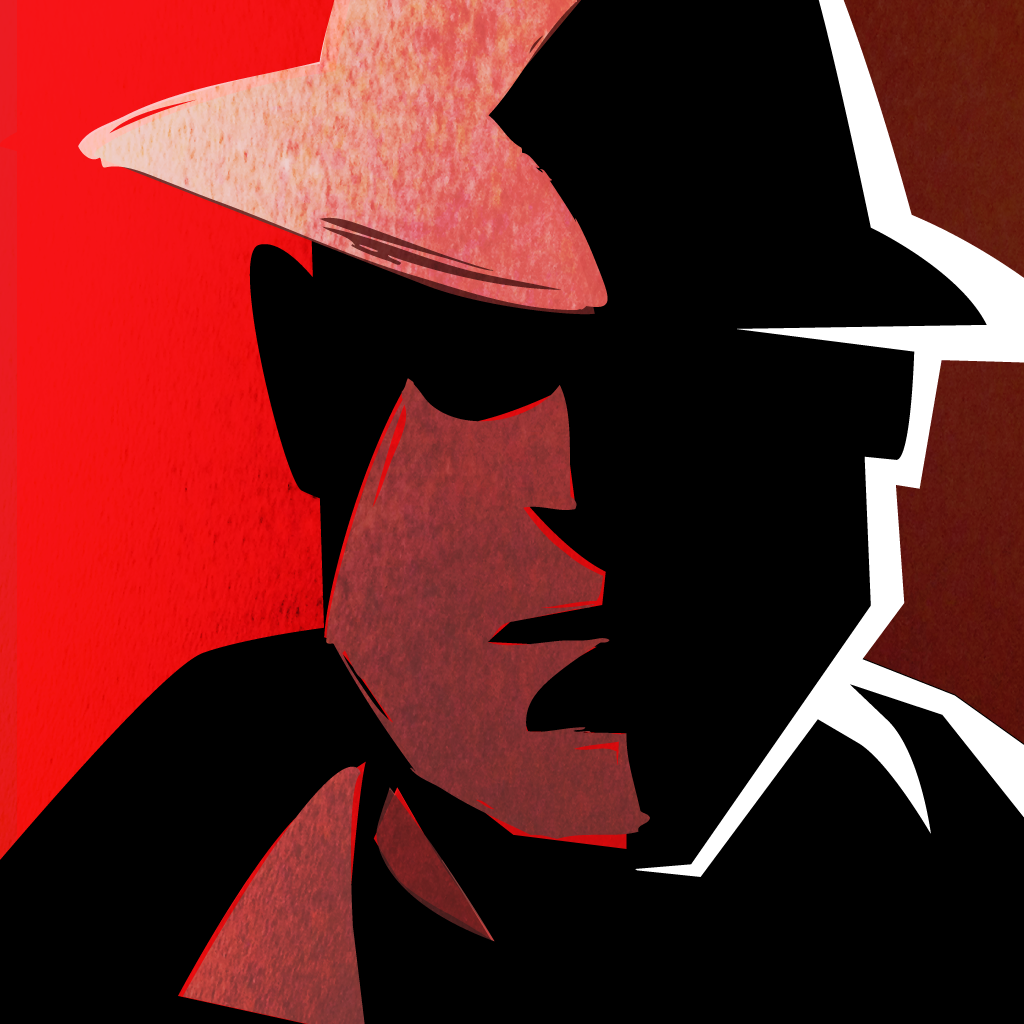 Third Eye Crime: Act 1
Gameblyr, LLC
$4.99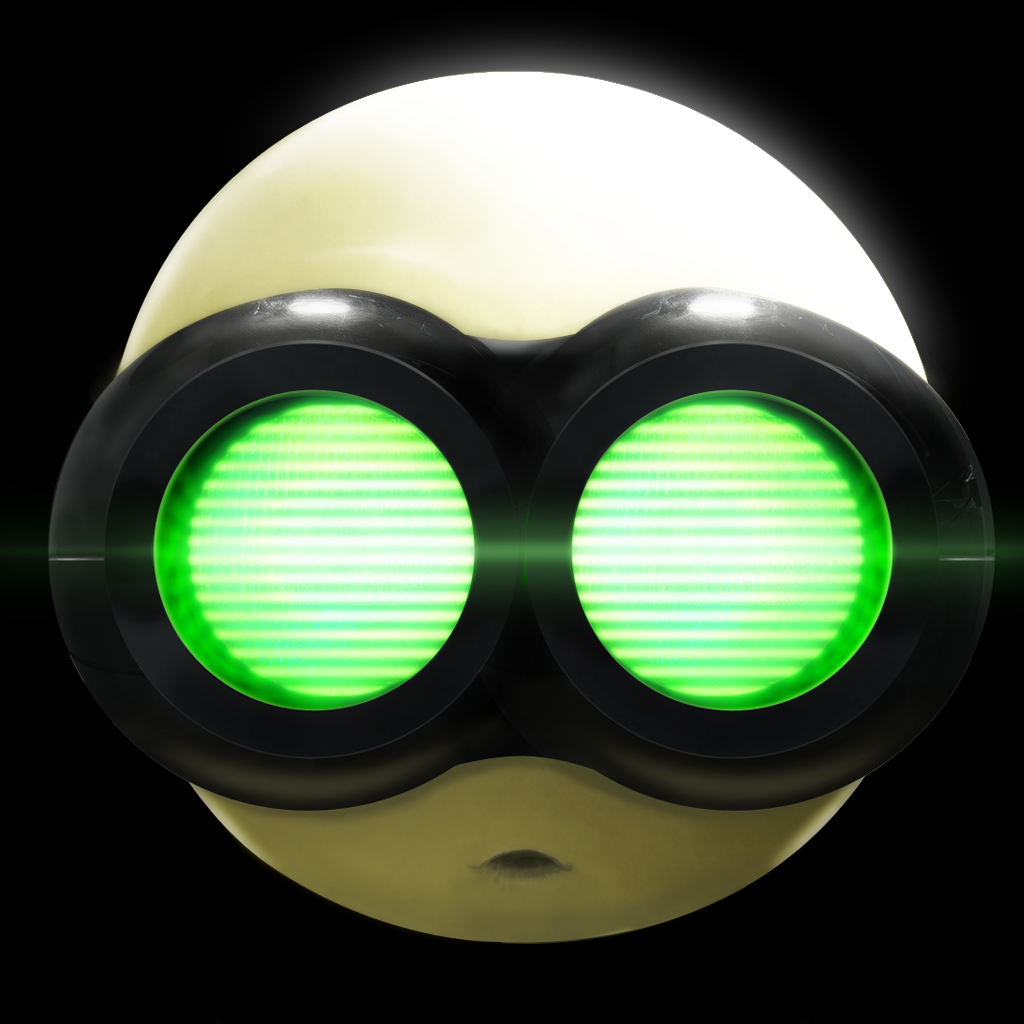 Stealth Inc.
Curve Digital Games
$2.99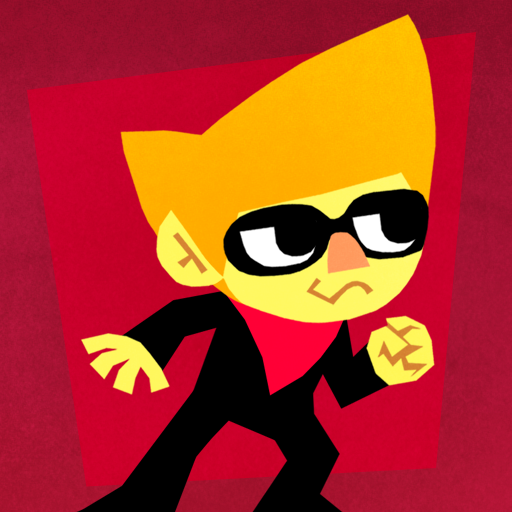 Beat Sneak Bandit
Simogo
Free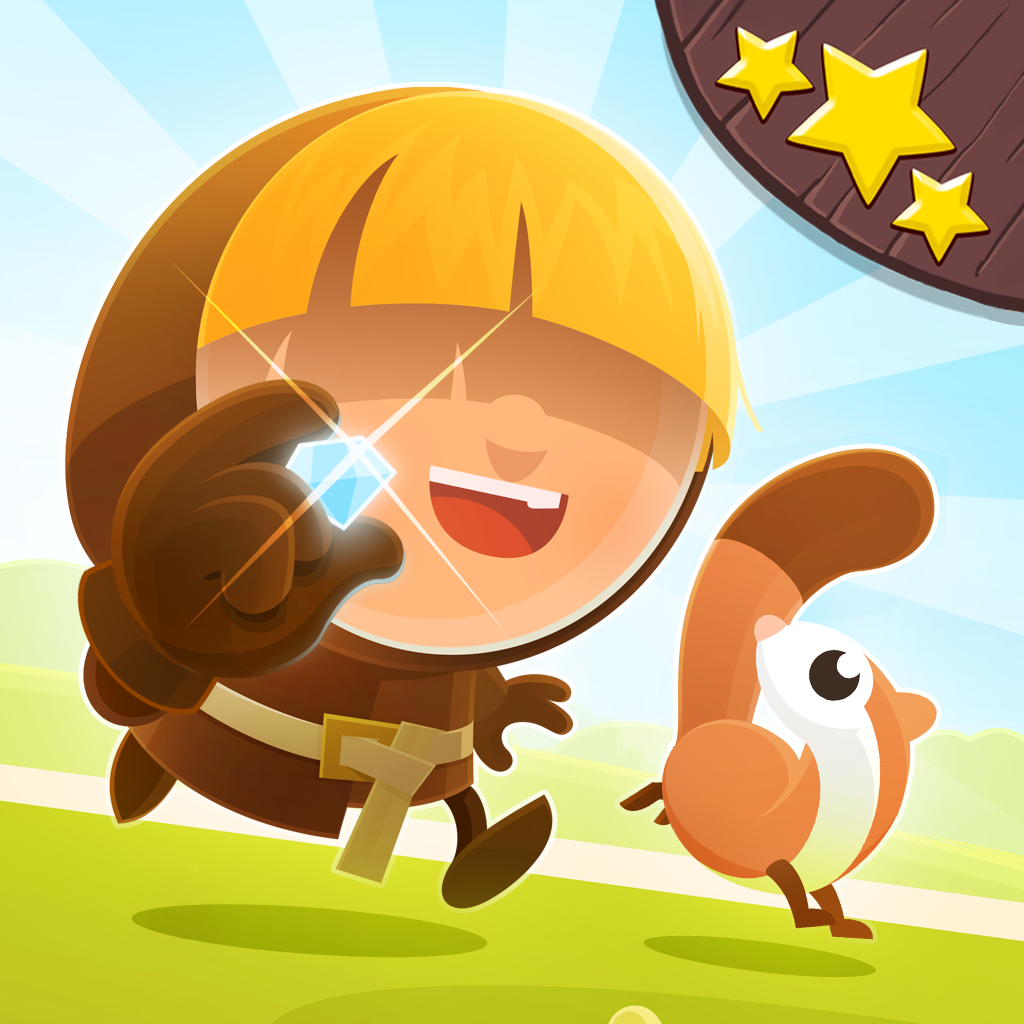 Tiny Thief
Rovio Stars Ltd.
Related articles