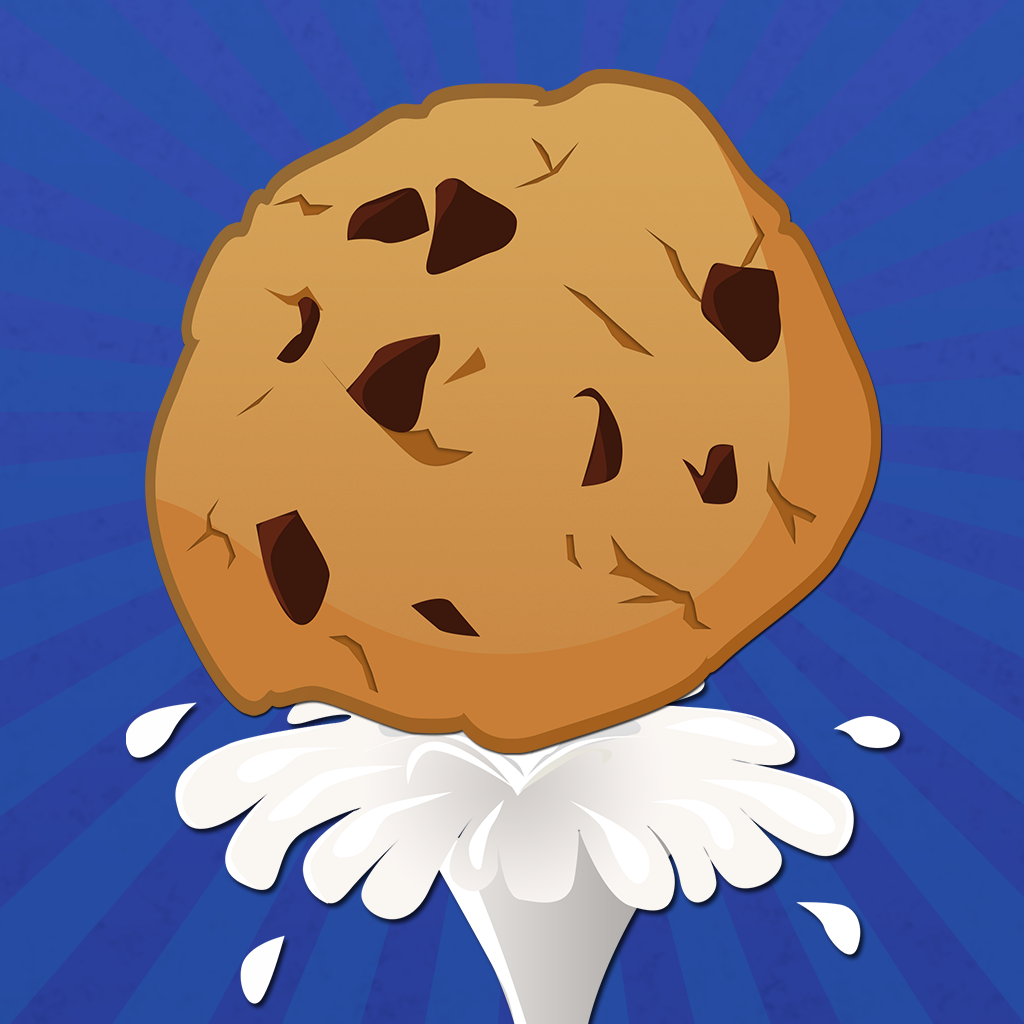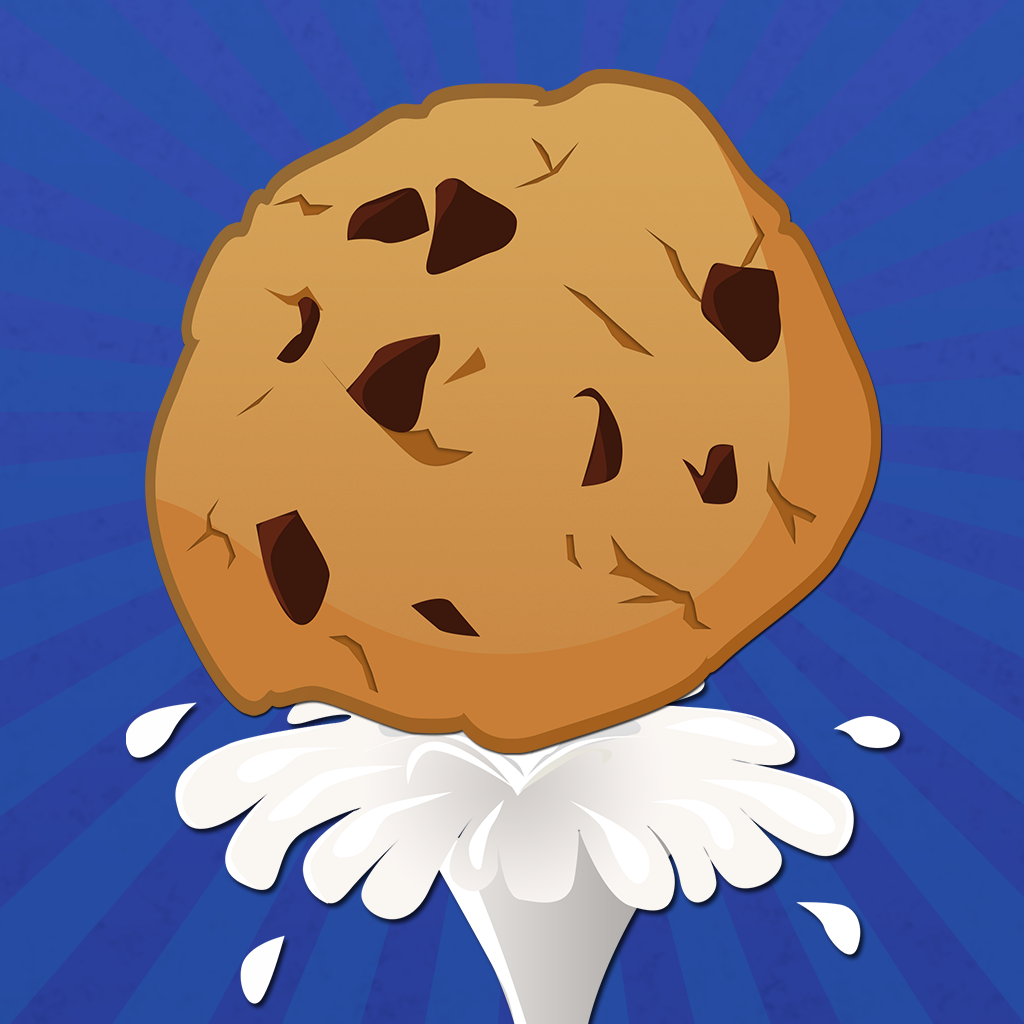 Quirky
App
Of
The
Day:
Milk
&
Cookies
Combines
A
Tasty
Treat
With
Competitive
Fun
January 26, 2014
Milk & Cookies (Free) by GamesMouse is a physics-based game that starts with a simple cookie. The game reminds me of the famous children's book, "If You Give A Mouse A Cookie," only with developers instead. If you give developers a cookie, then they'll want some milk. If you give them milk with their cookies, then they'll want to turn their snack into a game. If they turn it into a game, then it will have to be a goofy one because what other kind of game could be made from a cookie?
Your goal is to spray this cookie with milk to keep it in the air. Spraying the milk is easy. You just have to hold your finger on the screen where you want the spray to go. Although, unlike a rock on a geyser, this cookie will spin and bounce once you start to spray it. Where you spray it will determine where this cookie moves and how. Luckily, the physics for the cookie are pretty easy to control because the cookie is completely round. That's not the case with other objects.
This would be the point in which the game becomes a little quirky. Your cookie gives you 10 points per second. Once you have earned 3,000 points, you can buy a cupcake to spray with milk. That's reasonable. Cupcakes and milk go together. However, because of the shape of the cupcake, the physics change. The oval shape bounces more easily than the cookie.
The next item is a gingerbread man. We're still in the realm of plausible snacks that you can have milk with. The gingerbread man is far more difficult to control because of all the angles made from his arms and legs. He is absolutely unruly.
After that, we forsake credible snacks and go off the deep end. You can spray your granny with milk. Would you prefer a cow? There's also a diver, egg carton, handcuffs, or a rubber ducky that you can try. You unlock all of these different items by earning points.
There are three items that are not unlocked with points. They are a pizza slice, which you have to share on Facebook to unlock, a snake, and a zombie. The snake and zombie cost $0.99 each. You also have the option to unlock all the items without earning cookie points for $4.99. You can also buy point doublers for $0.99.
Mentioned apps
Free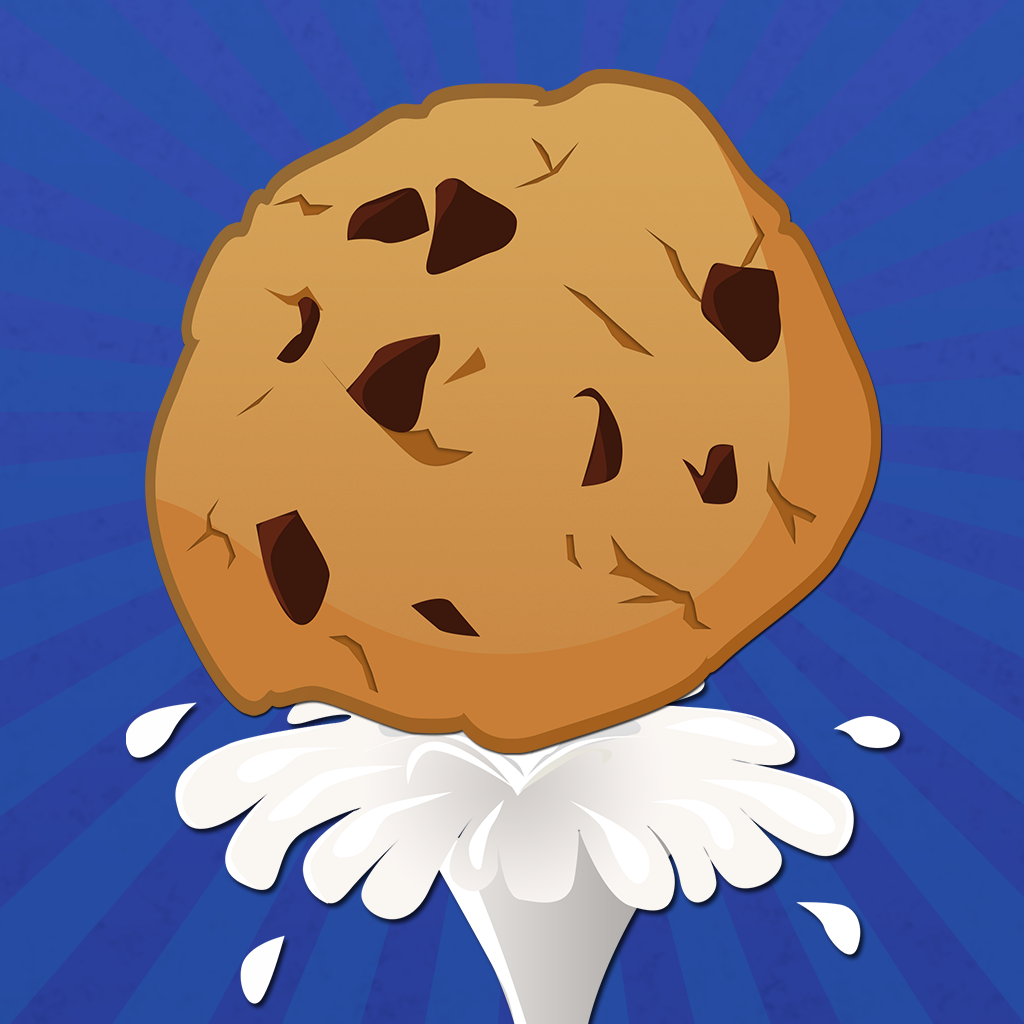 Milk & Cookies
GamesMouse