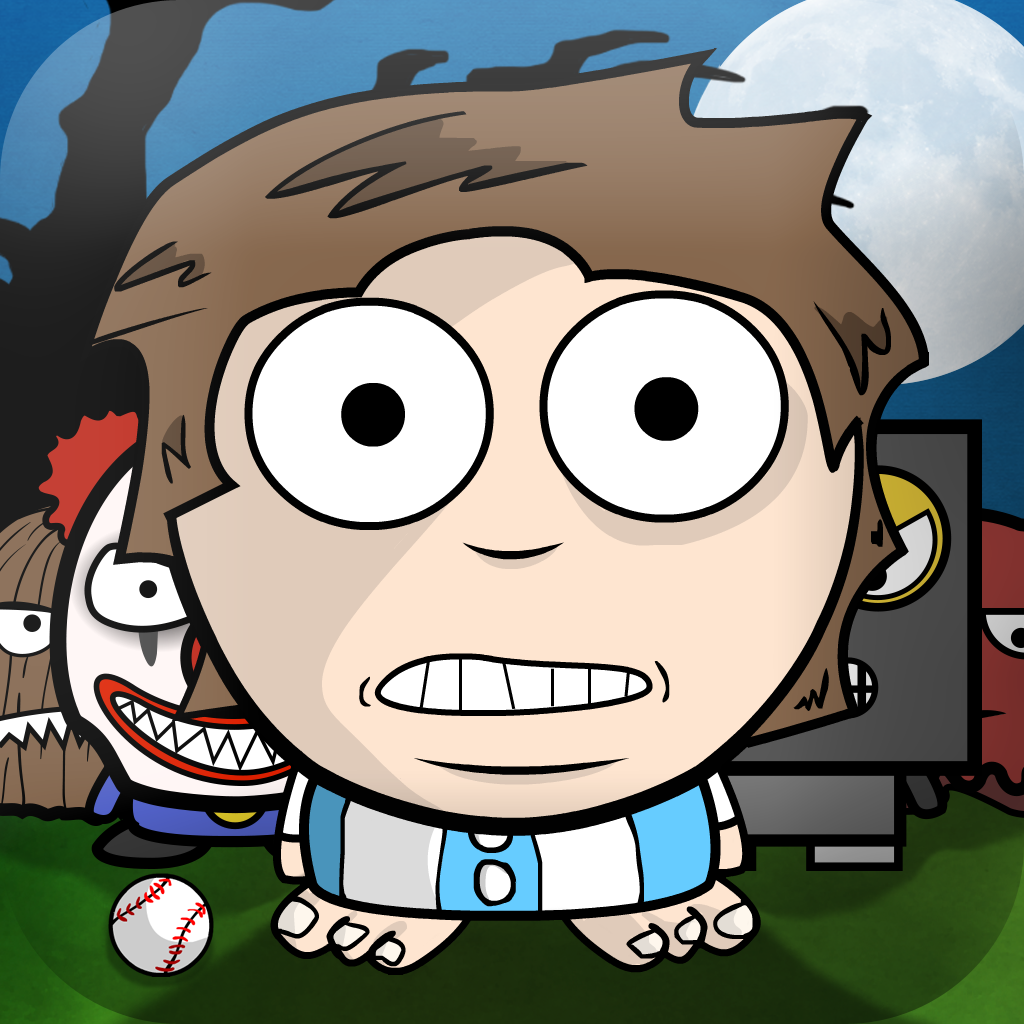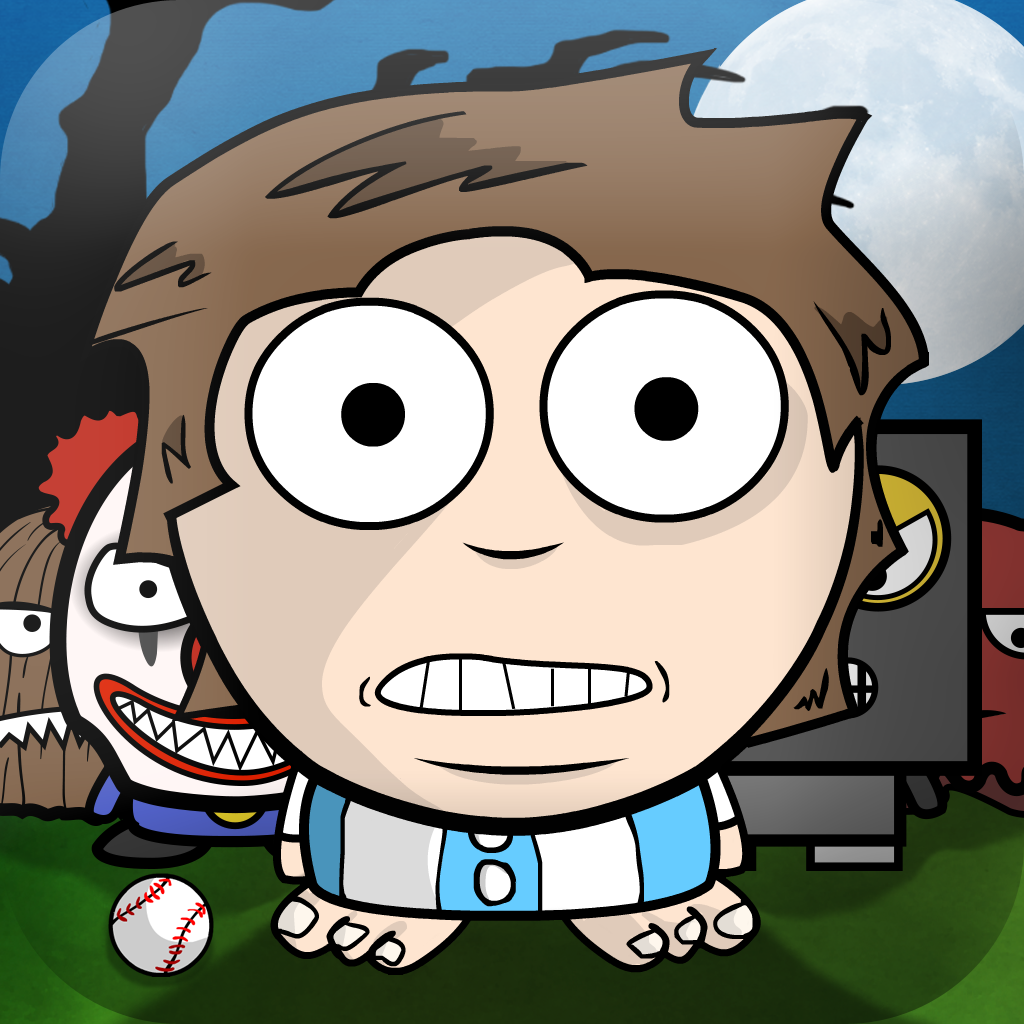 Quirky
App
Of
The
Day:
Nightmare
Kid
Uses
Baseballs
To
Strike
Out
Evil
July 8, 2013
Nightmare Kid (Free) by Matthew Pilcher is an arcade game with the simple premise of protecting your home from monsters. You're just a kid, so you're not exactly going to whip out a handgun. That would be illegal and a little disturbing. The best weapon you have are your baseballs.
The monsters will make their way down the screen towards your house. If they make it to the concrete walkway where you're standing the game is over. Just tap on the screen to throw a baseball in that direction. After a few dozen monsters, I have to wonder how many of these balls this kid has.
The goal of the game is to see how many nights you can last before the monsters finally get you. I'm sorry to say that this isn't the kind of game where the hero magically overcomes all his enemies. This kid doesn't have a prayer. However, you can help him to hold out for as long as possible.
As he blasts away monsters with his baseballs, some of them will drop coins. You can use these coins to buy upgrades. Some upgrades include extra health, faster throwing, and special abilities. The downside of this game is that until you buy some of these upgrades, you'll most likely die after the first night.
I enjoyed this game because of the simple upgrades, the cute hero, and the easy gameplay. There's nothing complicated about the game. I also like the fact that there aren't any in-app purchases. It make things feel more fair. You're not at a disadvantage because you choose not to spend your hard earned money on an app. So, congratulations to those on the leader boards for getting there on their own steam.
Nightmare Kid is a universal app, and it's available in the App Store for FREE!
Mentioned apps
Free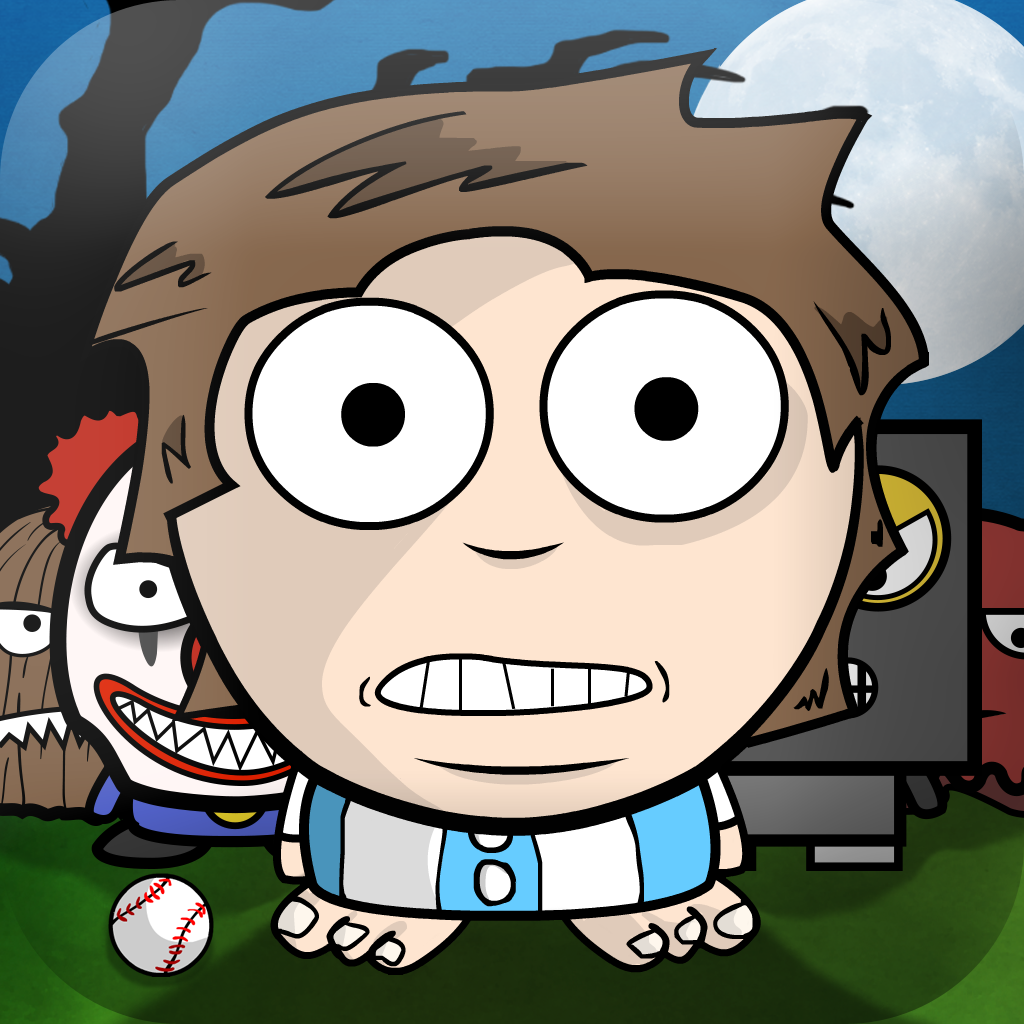 Nightmare Kid
Matthew Pilcher