Twirl
and
whirl
your
way
towards
finding
the
matches
in
TWIST3D,
a
challenging
match-three
puzzle
February 27, 2015
TWIST3D (Free) by Chroma Studios ApS is a fresh new take on the standard match-three puzzle game. If you love relaxing with these types of games, but have been in the mood for something that adds a spin to the tried-and-true formula, then you need to check out Twist3d. It is similar to other titles like Polyform and Cubis.
When I like to relax, I pick up my phone and play games. One of my favorite genres are match-three games, but over the years, I've noticed that most new matching puzzle games are the same thing over and over. While I'll still give them a go, I end up getting bored with them after a while because they're always the same. So when I saw Twist3d in the App Store this week, I was intrigued by the 3-D experience.
The visuals in Twist3d are simple and clean, and the 3-D element is a nice touch. The colors of the game are bright and vibrant, contrasting nicely with the creamy beige background. Animations are smooth as you rotate and twist the cube around, so I had no lag on my device. The game also has a soothing soundtrack that is fun to listen to and helps you focus on making matches. The bubbly sound effects add to the charm.
Twist3d, like most other puzzles, is level-based with different objectives to complete on each stage. Players need to progress through the game in linear order, and the only way to clear a level is to get at least one star after meeting the goal. These range from getting as many points as you can in a certain time limit, collecting all of the gems, creating patterns, and more. Each stage has up to three stars to earn, and you can even unlock bonus gift boxes that contain useful power-up items to help you during the game. Of course, if you run out of these, you can always buy more via in-app purchase.
So how do you play Twist3d? The game consists of a single cube that is made up of smaller blocks. Your goal is to make matches by getting three like-colored blocks in the same line, either horizontally or vertically. To clear them out, just tap on the cluster. Drag your finger around on the screen to rotate the cube — there are six sides of matches! The cube refills the blocks as time goes on, and you can always use the "Twist" button to rearrange the cube if you are stuck. For objectives like collecting gems, you just need to align the gems with a matching line to gather them up.
As you advance in the game and get into the later levels, you'll realize that the game picks up in speed and there are more colors on the cube, which mean it's harder to make matches while the clock is ticking. Some levels will be fairly easy, but others will take multiple attempts, especially if you choose to not use power-up items.
The game has Game Center integration for achievements, though leaderboards are oddly left out. If you're an achievement chaser, then Twist3d will keep you busy, as most of the achievements will need time to acquire. Due to this, it can be said that the game has good replay value.
As a big fan of match-three games, I'm enjoying Twist3d, even though some levels are a bit frustrating. The minimal art style, tranquil music, and distinctive, challenging gameplay are enough to keep me coming back to this game over and over.
I recommend giving Twist3d a try if you are in the mood for a match-three game with a fun twist. You can get it on the App Store as a universal download for free with in-app purchases.
Mentioned apps
Free
TWIST3D
Chroma Studios ApS
$2.99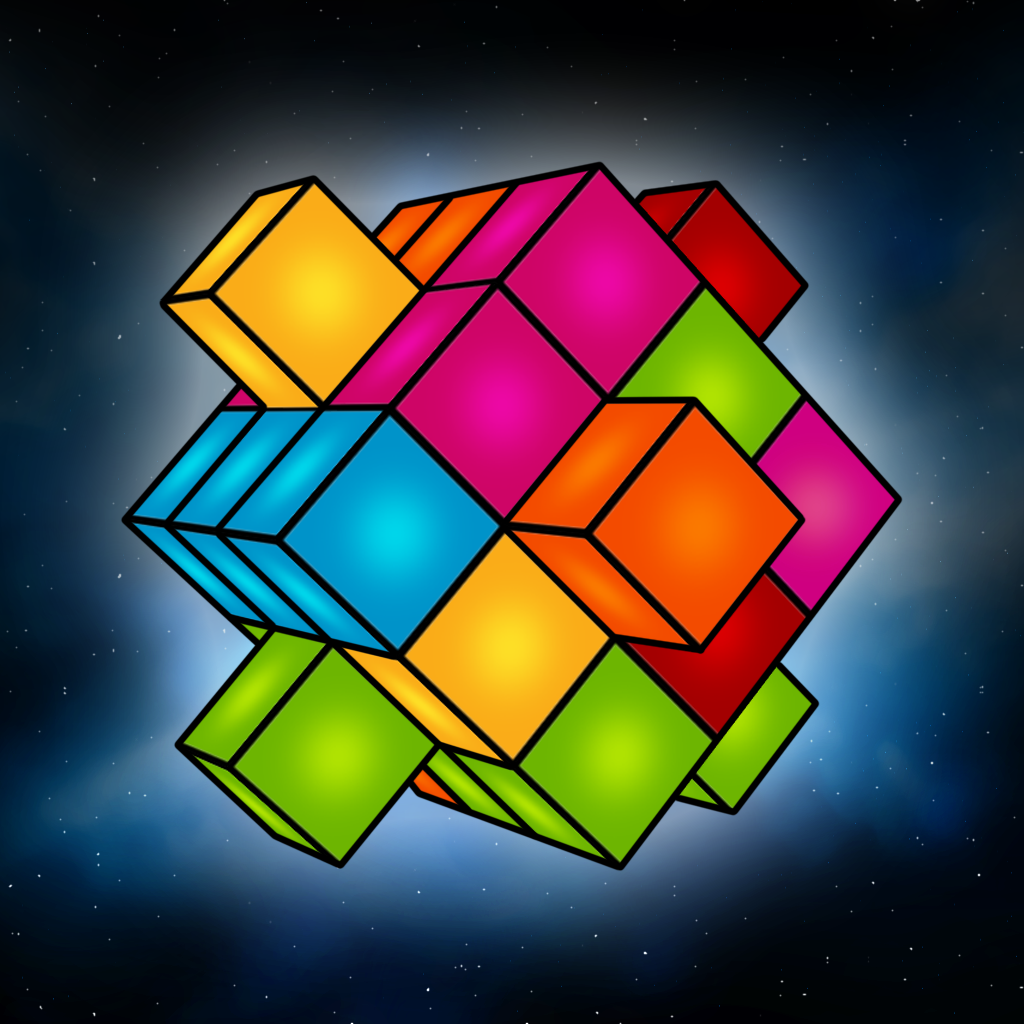 Polyform (3D cube puzzle)
DeNA Co., Ltd.
Free
Cubis® - Addictive Puzzler!
FreshGames, LLC
Related articles