Write Beautifully with Bear from Shiny Frog
Bear
by Shiny Frog
Beautiful design. Bear is a gorgeous writing app that makes it even more fun to write. While it looks simple on the surface, there are powerful features that are hidden under the hood, it's fast, and there are some great shortcuts to make writing easier.
Themes. Your writing environment is just as important as the words you put out. Bear includes several different options that make your writing space as beautiful as ever.
Organize by tags. There are no folders in Bear. Instead, you can add as many tags as necessary to your notes. There is even support for sub-tags and multiword tags for even more flexibility. No folders here!
What is it about?
Bear - beautiful writing app for notes and prose (Free) by Shiny Frog is a gorgeous new app for writers and note-takers. If you are looking for a replacement for Evernote or Apple Notes, then Bear is definitely one that you should take a look at, though it may not be for everyone. It's perfect for everything from quick notes, to code snippets, to in-depth essays. A focus mode helps you concentrate, and advanced Markdown and other markup options are an online writer's best friend. Full in-line image support brings your writing to life, and keep yourself on task by adding todos to individual notes.
Why we love it
Bear is beautiful, easy to use with powerful features, and has incredibly seamless syncing with CloudKit. If that, as well as themes and advanced export options, are important to you, then it's worth looking into a subscription for continued updates.
Bear has stickers
like these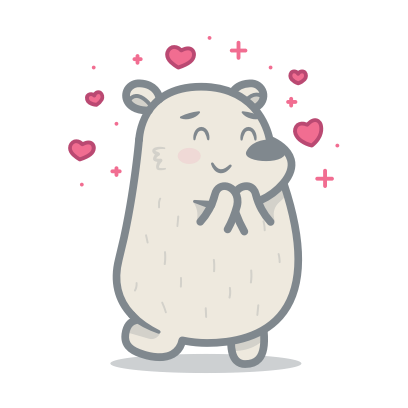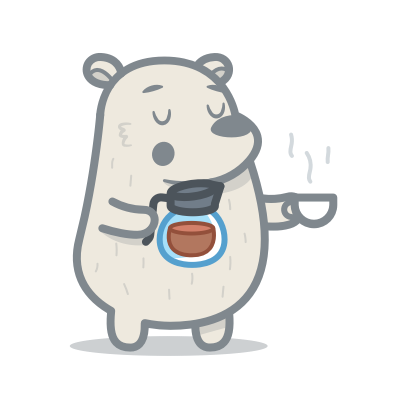 and more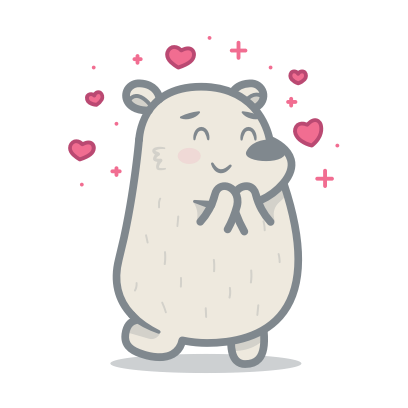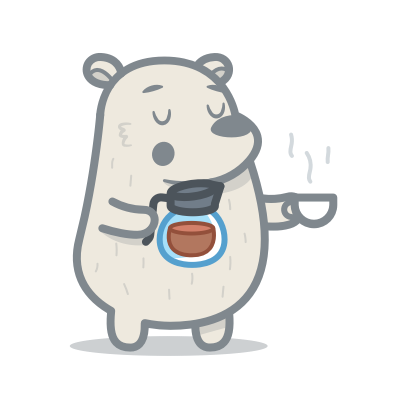 Bear is FREE but there are more add-ons
$1.49

Bear Pro

$14.99

Bear Pro
App Store Description
Bear is a beautiful, flexible writing app for crafting notes, prose, code and now sketches!

KEEP CONTROL
Link notes to each other to build a body of work. Use hashtags to organize for the way you think. And yet, all notes are stored in plain, portable text.

WRITE YOUR WAY
Bear is perfect for everything from quick notes, to code snippets, to in-depth essays. A focus mode helps you concentrate, and advanced Markdown and other markup options are an online writer's best friend. Full in-line image support brings your writing to life, and keep yourself on task by adding todos to individual notes.

EDITING TOOLS AND EXPORTS
- Requires a Bear Pro in-app subscription. Learn more below.

Bear's simple tools take the effort out of writing, whether you need to hit specific word counts and reading times, or you need to convert your writing into PDF and Word docs. With Bear's custom markup shortcuts, you can add style and links with just a tap or keystroke.

USE IT EVERYWHERE
- Requires a Bear Pro in-app subscription. Learn more below.

Bear works on your devices, so you can write wherever inspiration strikes. Use todos to stay on task across every device.

SEARCH ALL THE THINGS
Bear can instantly search all your notes, but it can also focus on specific things with Search Triggers. Use @task to find all your todos, @tagged "ideas" to find your notes that are waiting to blossom, or @files to find all notes with attachments.

BEAR FEATURES AT A GLANCE
• Rich previews while writing so you see prose, not code
• In-line support for images and photos
• Advanced Markup Editor that supports and highlights over 20 programming languages
• Use Cross-Note Links to build a body of work, quickly reference other notes, and more
• Quickly add todos to individual notes to keep yourself on task
• Multiple export options including HTML, PDF, DOCX, MD, JPG, and more
• Smart Data Recognition of elements like links, emails, addresses, colors, and more to come
• Grab images, text, files and clip web pages with Bear's iOS App extension
• Support for Apple Pencil and hand sketching
• Hashtags to quickly find and organize notes however you like
• One-tap formatting on iPhone and iPad with a custom shortcut bar
• Focus Mode hides notes and other options when it matters
• All your notes are stored in plain text for the ultimate portability
• Effortless, secure, and private multi-device sync via iCloud
• Custom app icons to match Pro themes
• Regular updates to keep you and your writing current

-------

Also available from Bear:

Bear Pro - Sync and more

• Sync notes between all your devices
• Advanced export to PDF, HTML, DOCX, JPG
• Eight gorgeous app themes to get just the right writing environment, with more themes on the way
• Keep the Bear updates coming

$1.49 monthly, $14.99 annually

-------

Price may vary by location. Subscriptions will be charged to your credit card through your iTunes account. Your subscription will automatically renew unless canceled at least 24 hours before the end of the current period. You will not be able to cancel the subscription once activated. Manage your subscriptions in Account Settings after purchase. Any unused portion of a free trial peri​od, will be forfeited when the user purchases a subscription.

-------

We'd love to answer your questions or just hear what you think about Bear. Find us online at:

[email protected] (mailto:[email protected])
Twitter: @BearNotesApp
Our forum: http://help.shinyfrog.net/discussions/bear

---

Privacy Policy: http://www.bear-writer.com/privacy/
Terms of Service: http://www.bear-writer.com/terms/