Play the most addictive golf game on the App Store
Flick Golf HD
by Full Fat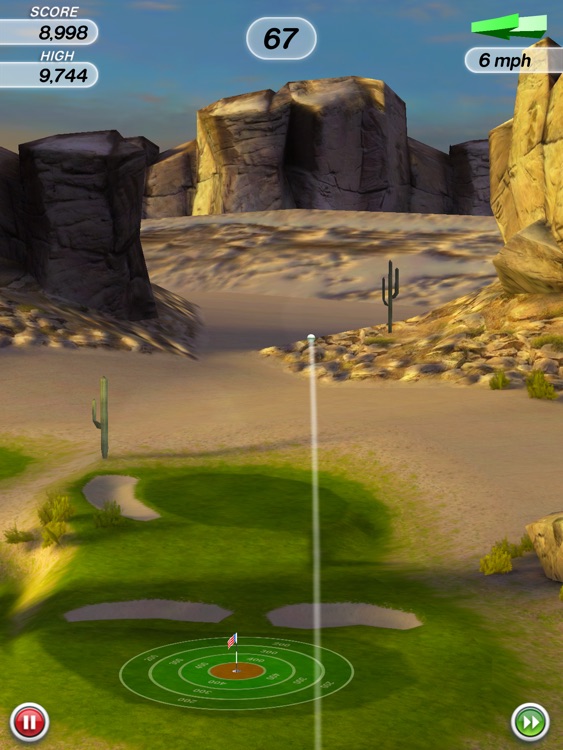 What is it about?
Play the most addictive golf game on the App Store! No. 1 Sports Game in over 100 Countries!
For those who...
It's the perfect game for those who love competing on leaderboards.
Not for those who...
This is a skill game. You need to put the time in to understand the nuisances that will earn you the biggest score. If that's not your thing, this isn't your game.
Why we love it
If you enjoy high score games, give Flick Golf HD a try. You don't even have to be into golf or sports in general, just whack the ball and go big.
Flick Golf HD is $0.99 but there are more add-ons
App Store Description
Play the most addictive golf game on the App Store! No. 1 Sports Game in over 100 Countries!

"Impossible to put down" - EUROGAMER

No clubs. No rules. Flick, spin and curve your shots to sink the perfect hole in one.

Watch out for hazards! Bunkers, trees, sand and wind will all challenge your skills as you drive for the high score.

Flick Golf is just the most fun you'll have on the fairway, but practice makes perfect! The questions is, can you master it?

WHAT THE PRESS SAY:

"Full Fat Games have done it again but this time they have produced the best of 'em all." - APPYZILLA

"Will keep you coming back for more again and again." - TOUCH REVIEWS

"Flick Golf has taken me completely by surprise. This is a truly great reimagintion of portable golf and I highly praise Full Fat for having the guts to blaze new ground." - NO DPAD

"Full Fat has picked up the ball-flicking baton from PikPok, laid it on the ground, and taken a nine-iron to it." - POCKETGAMER

"The game looks great with beautiful hole landscapes for each location all rendered in retina quality 3D. These are some of the best looking graphics yet on iOS devices which look so realistic." - iPHONE APPLES

FEATURES:
• Full HD resolution on iPad Retina Display
• Course graphics recreated for a new generation - Flick Golf now looks better than ever!
• Full iOS 8 support.
• Variable weather conditions.
• Incredible controls for in-flight spin and curve.
• Stunningly realised 3D environments.
• Game Center leaderboards and achievements.

CONTACT:
HELP: fullfat.com/support
VISIT: fullfat.com

SOCIAL:
LIKE: facebook.com/fullfatgames
FOLLOW: twitter.com/fullfatgames
WATCH: youtube.com/fullfatgames