Watch your kids create dynamic works of art that you can save & share
Movidoodle
by Michael Adams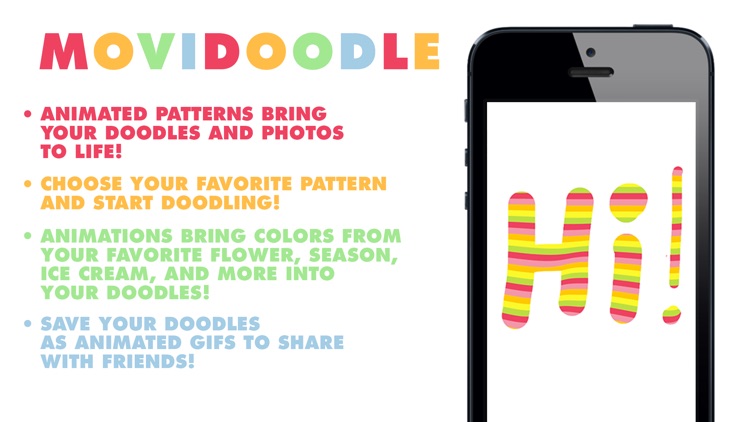 What is it about?
Watch your kids create dynamic works of art that you can save & share! Movidoodle is a drawing app designed for kids from toddlers to grade school to doodle freely on iPhones and iPads with patterns that come to life as they draw. Choose from over 20 color palettes with fun themes. Easy to learn, easy to use. Start doodlin'!
For those who...
It's great for kids and adults who love to create.
Not for those who...
The app has a limited set of drawing tools. It's not intended to create epic masterpieces.
Why we love it
If you enjoy animated GIFs, check out Movidoodle. You don't have to be an artist to create fun animated images. All you need is a little imagination.
Movidoodle is $0.99 but there are more add-ons
Free

CROWN JEWELS designs (4-pack)
App Store Description
Watch your kids create dynamic works of art that you can save & share! Movidoodle is a drawing app designed for kids from toddlers to grade school to doodle freely on iPhones and iPads with patterns that come to life as they draw. Choose from over 20 color palettes with fun themes. Easy to learn, easy to use. Start doodlin'!

• Amazing animated colors will bring doodles to life!
• Stimulate your child's mind!
• Save & share your art with friends!
• See how it works in 20 seconds at http://bit.ly/movitrailer