Pay it, send it, gift it, sort it
Pingit
by Barclays Bank Plc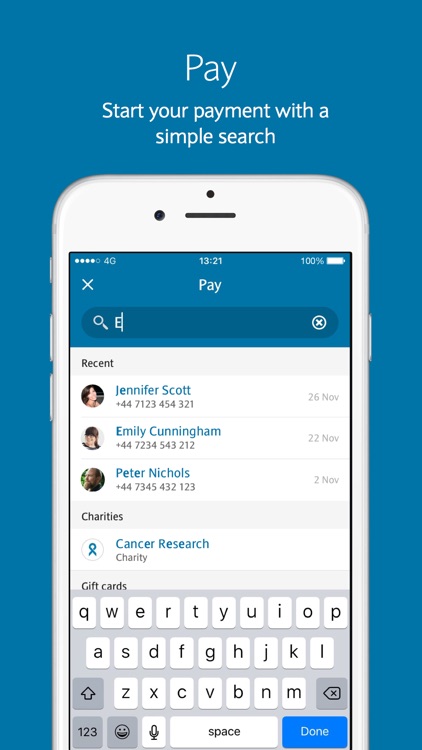 What is it about?
Pay it, send it, gift it, sort it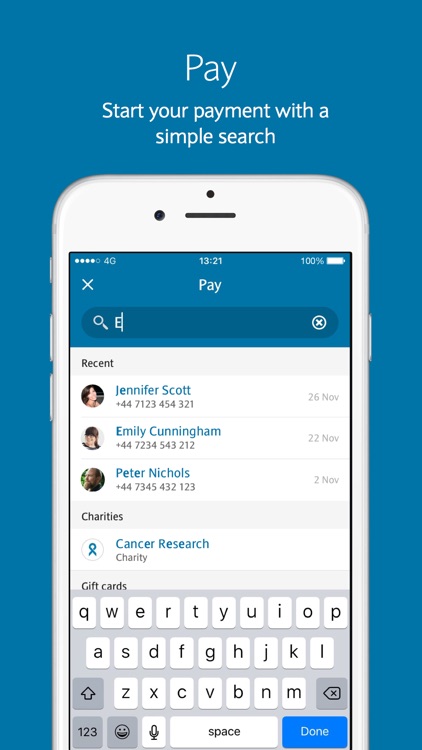 App Store Description
Pay it, send it, gift it, sort it

Pingit is a super speedy way to send and receive money. It's free for personal use, secure and delightfully simple. You just need to be over 16, have a current account and a mobile phone that's registered in the UK, Jersey, Guernsey or the Isle of Man.

T&C's for Pingit introduce a friend offer can be found here http://www.barclays.mobi/MT1433648942566

It's also a fast and easy way for businesses to collect payments. If you've got a Barclays business current account and a UK mobile number, you can create, send and manage invoices for free.

• Pay people and businesses using just a UK mobile number
• Send money to over 35 countries, including most of Europe (euros), Australia (AUD), India (INR) and selected African countries – and it's fee-free*
• Send up to £2,000 and receive up to £5,000 daily. If you're a business customer, send up to £3,000 with no limit on receiving (Business customers: check your current account tariff for charges. If tariff charges apply, you'll be charged for outgoing transactions)
• Pay for things online and in apps, wherever you see the Pay by Bank app logo – no need for any card details
• Send and receive mobile payments to and from Paym users
• Use your voice to make payments – just tell Siri who you'd like to pay**
• Log in to Pingit with Touch ID**
• Make payments in iMessage**
• Pay for Lucky Dip National Lottery tickets (UK & IoM only)
• Donate to charities

* International payments use the exchange rate available at the time you make the payment
** Compatible devices only

Talk to @pingit on Twitter
Got a question, comment or Pingit story? We'd love to hear from you.

The small print
• People who send you money can see your full name (personal) or business name (businesses)
• If you don't have a Barclays account, we'll give you a Pingit account to use with the app
• If you don't have a Barclays business account, you can register to receive payments online
• We can refuse to register you for Pingit, or limit the way you use it

Find out more, including terms and conditions, at pingit.com.

This app is provided by Barclays Bank PLC, although you may have contracted for banking services with another legal entity within the Barclays Group. Please refer to your bank documents (terms and conditions, statements and so on) to confirm the legal entity that provides banking services to you.

Copyright © Barclays 2012–2017. All rights reserved. BARCLAYS PINGIT and PINGIT are registered trademarks of Barclays PLC, used under license.