The Book of Holes is a wonderfully whimsical interactive children's app based on the award-winning picture book
The Book of Holes
by Chocolate Factory Publishing LLC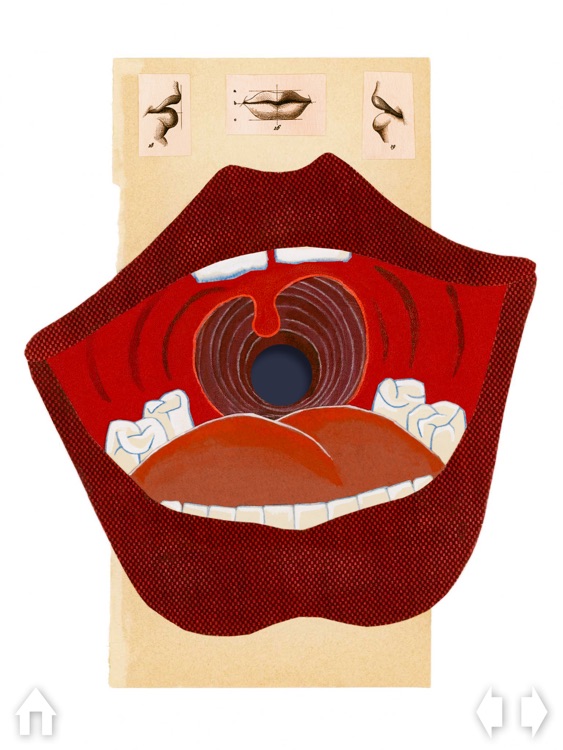 What is it about?
The Book of Holes is a wonderfully whimsical interactive children's app based on the award-winning picture book.
Match the pairs. The app is made for the digital age and filled with more than 100 interactive elements.
Enjoy the interactive book. You're able to enjoy the story on your own, or you can follow along with the narration.
App Store Description
The Book of Holes is a wonderfully whimsical interactive children's app based on the award-winning picture book.

When the original Book of Holes was first published in Denmark in 2006, it was unlike any other children's book on the shelves. It wasn't a once upon a time story or a humdrum A-B-C book. Instead, it was a book about nothing—and everything. It was a work of art with a hole in the middle that you could stick your finger through. It was praised by critics as "genius" and "one of the most fantastic illustrated books I've ever read." And, most importantly, it was a book that encouraged parents and children to talk to one another.

So when Chocolate Factory Publishing decided to adapt The Book of Holes for the iPad, they knew they had to make something that was as whimsical and provocative as the book itself—an app like no other app. And they've succeeded, creating an utterly original children's app that captures the visual artistry of the book, while fully embracing the interactive capabilities of the iPad. Exploring everything from the wonders of the universe to the most mundane of bodily functions, The Book of Holes is an educational tool with a ton of humor and an offbeat attitude. Best of all, it still has that all-important hole in the middle… a hole with something very special around it!

Kayoko Suzuki-Lange, cofounder of Chocolate Factory Publishing, says, "We want to create children's apps that are more than just digital babysitters—we want to make apps that parents and children will share. And The Book of Holes is exactly that—watching kids and parents using the app together, I've been thrilled at how it really gets them talking. I've heard some pretty extraordinary discussions going on between toddlers and adults. The app encourages children's natural inquisitiveness… and it reminds us grown-ups to take a fresh look at the world around us as well. Of course, if you are looking for something to mesmerize your kids on a long car trip, it works perfectly in that regard, too!"

The Book of Holes includes:

• Over 100 interactive elements that foster visual identification and build observation and motor skills, including skill-based games such as rearranging pictures and playing music
• Educational material that teaches children about everything from the structure of the eye to the origins of the universe
• Beautiful collage-style illustrations by award-winning artist Poul Lange
• Stunning graphics and animations optimized for the iPad
• Option to read to yourself or listen to narration
• Index feature for easy navigation and a Clues page to ensure all features are fully explored