Build your own robot with Toca Robot Lab
Toca Robot Lab
by Toca Boca AB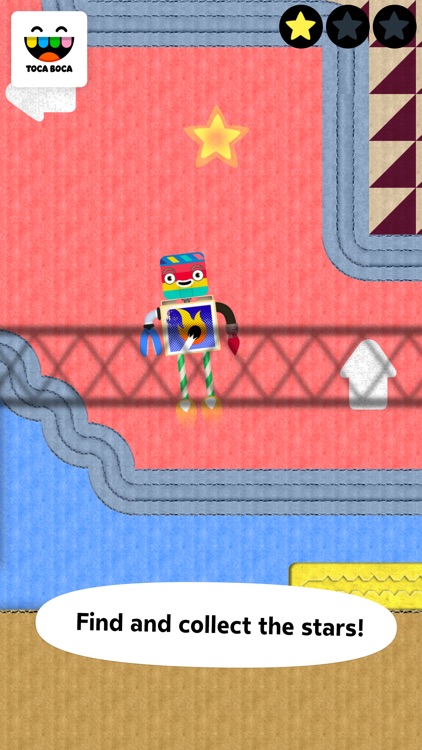 $2.99

in the App Store
Children can build their very own robots and give them test flights in various facilities in this educational game. Toca Boca makes some of the best children's games around, so don't delay and download today!
What is it about?
Build your own robot with Toca Robot Lab! With all the tools and materials you need, Toca Robot Lab let kids get creative.
Why we love it
If you have a creative little one, Toca Robot Lab is right up their alley. There aren't any rules or causes for stress. They just get to play however they want.
App Details
Last updated
July 14, 2016
Release date
June 23, 2011
App Store Description
Build your own robot with Toca Robot Lab! With all the tools and materials you need, Toca Robot Lab let kids get creative.

Make your dream robot by mixing odd pieces found around the house, scrap metal and junk. What was once a TV can now make a perfect head, and a rusty gear becomes a leg.Choose a body, head, arms and legs and put it together as you prepare to take off!

Once completed, you can test your robot in our state of the art test flight facility. Collect stars and knock over blocks while zooming around the robot track. Find the giant magnet and get your Toca Robot Lab test report. Was it approved? All systems go? Nice work! Now make a brand new robot and do it all again! With Toca Robot Lab you'll never run into the same robot twice.

So put on your safety glasses, grab your screwdriver, and join us in the Toca Robot Lab!

FEATURES
- Build your own robot with pieces of scrap
- Different parts to choose from every session
- Test fly your robot to make sure it works!
- Get your Toca Robot Lab Test Report!
- Beautiful original graphics
- No rules or stress - play any way you want to!
- Kid-friendly interface!
- No third-party advertising!
- No in-app purchases!

Want to know more about our digital toys? Meet us over at http://www.tocaboca.com!


***

ABOUT TOCA BOCA
At Toca Boca, we believe in the power of play to spark kids' imaginations and help them learn about the world. We design our products from the kids' perspective to empower kids to be playful, to be creative and to be who they want to be. Our products include award-winning apps that have been downloaded more than 130 million times in 215 countries and offer fun, safe, open-ended play experiences. Learn more about Toca Boca and our products at tocaboca.com.

PRIVACY POLICY
Privacy is an issue that we take very seriously. To learn more about how we work with these matters, please read our privacy policy: http://tocaboca.com/privacy