Find babysitters or babysitting gigs
UrbanSitter: Find Babysitters
by UrbanSitter, Inc.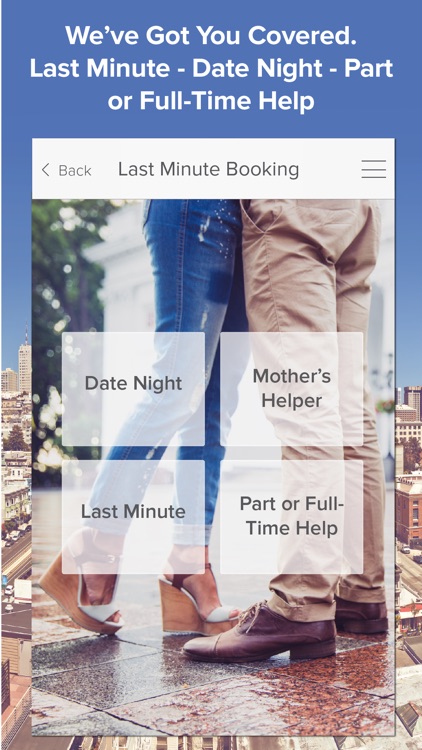 FREE

in the App Store
UrbanSitter lets you find a babysitter in your neighborhood recommended by friends and other parents. Watch video profiles, read parent reviews, book a sitter for the night, and message them right from the app.
What is it about?
You need to find a reliable, safe sitter, and sitters need to find regular sitting jobs. What better way than an app to connect the two? UrbanSitter has lists of locally recommended sitters so you know that other people in your area have tried them out and found them to be good. Babysitters can rest easy knowing that the families they're working for aren't going to stiff them a fee or make their lives uncomfortable.
Why we love it
UrbanSitter offers an easy way to connect parents and babysitters.
App Details
Last updated
November 9, 2017
Release date
August 4, 2012
App Store Description
Meet your community's most trusted babysitters and nannies with the UrbanSitter app. We help you say "yes" to whatever plans come up with fast, easy booking. Babysitters: find babysitting jobs with great families.

Wondering who the go-to babysitter is in your neighborhood? UrbanSitter has the list of babysitters recommended by your friends and trusted local groups, including parents at school. It's the word-of-mouth babysitter search made easy.

For Parents:
Find, book, and pay babysitters with just a few swipes.
(+) Find a babysitter, even for tonight!
(+) Proven, trustworthy babysitters and nannies
(+) Watch video profiles and read parent reviews
(+) Fast, easy booking
(+) Easily message or call babysitters
(+) Pay babysitters using any major credit card

"UrbanSitter is the holy grail for moms and dads who yearn to hold on to their pre-kid social life."
- Pregnancy Magazine

"It's the old word of mouth with new digital ease."
- CNN

For Babysitters & Nannies:
Land jobs that pay well and work around your schedule.
(+) Browse babysitting jobs & nanny positions in your area
(+) Set your own rates and keep 100% of what you make
(+) Apply, manage, and accept jobs easily
(+) Get instant notifications, message and call parents
(+) Meet great families and build a powerful network

Find UrbanSitter on your favorite apps:
(+) Facebook: http://www.facebook.com/urbansitter
(+) Twitter: http://www.twitter.com/urbansitter
(+) Instagram: @urbansitter
(+) Pinterest: http://www.pinterest.com/urbansitter
(+) YouTube: https://www.youtube.com/urbansitter

Get to know the UrbanSitter app: https://www.urbansitter.com/mobile
Recent news about UrbanSitter: https://www.urbansitter.com/content/press