Transform your phone into a wireless mouse, keyboard and trackpad for your computer, it enables you to control your laptop effortlessly through a local network connection
WiFi Mouse Pro
by shimeng wang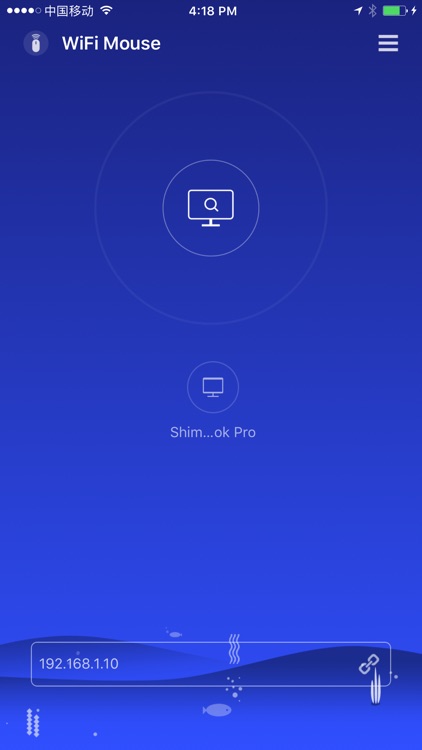 $3.99

in the App Store
Transform your iPhone or iPod touch into a wireless mouse, keyboard, and trackpad with WiFi Mouse.
What is it about?
Transform your phone into a wireless mouse, keyboard and trackpad for your computer, it enables you to control your laptop effortlessly through a local network connection.When your real mouse, keyboard or controller has been broken, it can replace them.
For those who...
It's for travelers that would like the functionality of a mouse without lugging one around.
Not for those who...
If you have a mouse already, what's the point of utilizing your iDevice as one? There's nothing better than a physical mouse.
Why we love it
If you're always on the go, you'll want to check out WiFi Mouse. It's easy to setup, and allows you to instantly connect to your computer without any additional taps. Once you're connected, you're able to use it however you wish.
App Store Description
Transform your phone into a wireless mouse, keyboard and trackpad for your computer, it enables you to control your laptop effortlessly through a local network connection.When your real mouse, keyboard or controller has been broken, it can replace them.

Now you can relax on the sofa and control Youtube or playing video in the comfort of your own home.

Key features:
● Fully Simulated Mouse
● Simulated Computer Keyboard
● Magic Trackpad
● Multi-Touch Gestures
● Shutdown / Sleep Computer Remotely
● Media Controller
● Voice Input Remotely
● Application Launcher
● Screen capture
● Browser and open computer files
● Control PPT / Keynote Presentation Remotely
● Compatible with Windows 7/8/10, Mac OS x/Linux

Quick setup:
● Download & install mouse server from website http://wifimouse.necta.us
● Make sure your phone and computer at the same network.
● Start app to connect one computer