IK
Multimedia
Is
Set
To
Unleash
AmpliTube
Fender
For
iPad,
iPhone,
And
iPod
Touch
Tomorrow
February 17, 2011
IK Multimedia
has revealed that they will be releasing a special new edition of their sound-FX and recording app for iOS called
AmpliTube Fender
. This new app features meticulously recreated sounds and values associated with the legendary
Fender
guitars and audio equipment. The new app will house the same great capabilities of
AmpliTube
and
AmpliTube for iPad
v2.0.
AmpliTube Fender
gives you certified Fender amps and FX to help turn those riffs into something that would only be worthy of a rock genius. Your new mobile rig gives you up to four simultaneous stompbox effects when used with an iPad and three simultaneous stompbox effects when rockin' out with your iPhone or iPod touch, an amplifier, plus speaker cabinet and a microphone.
AmpliTube Fender
includes the Fender Blender stompbox, plus tape delay, overdrive, compressor, phazer, and noise filter + distortion powered by any of the five Fender amps with matching cabinets: '65 Deluxe Reverb, '65 Twin Reverb, '59 Bassman LTD, Super-Sonic, and Pro Junior. Additionally, there's the option to choose either a dynamic or condenser microphone.
AmpliTube Fender
has a built-in chromatic digital tuner and a metronome to offer an increased level of accuracy, especially in noisy environments, due to the fact that your instrument is plugged directly into your iDevice. Import and play songs, including directly from your iDevice's iPod music library, for use as backing tracks with real-time effects plus the ability to create, save and recall up to 36 presets on the fly. You can change the tempo of imported tracks, without messing up the pitch, using the SpeedTrainer feature.
The built-in track recorder offers re-amping, plus two send effects per channel and two master effects with up to a four (iPhone and iPod touch) or eight (iPad) track capability when expanded via an in-app purchase.
AmplITube Fender
is best combined with the
iRig
audio adapter and if you're looking to truly outfit your stage performance for convenience, check out IK Multimedia's latest accessories, the
iKlip
and
iRig Mic
. Purchase the iRig, iRig Mic, and iKlip at the
IK Multimedia Web Store
. Current
AmpliTube
v2.0 owners can add the Fender stomps for $2.99 each, Fender amps for $4.99 each, or the entire bundle for $14.99 via in-app purchase.
AmpliTube Fender
for iPhone and iPod touch is compatible with iOS 3.1 or later and can be purchased in the App Store for $14.99 beginning February 17th.
AmpliTube Fender for iPad
is compatible with iOS 3. or later and can be purchased in the App Store for $14.99 beginning February 17th. Those looking to give their fingers a taste of Fender-ness can download
AmpliTube Fender FREE
or
AmpliTube Fender FREE for iPad
. These no cost versions include two Fender stomps, one Fender amp, and most of the same great features of the full versions.
Mentioned apps
$14.99
AmpliTube Fender™
IK Multimedia
Free
AmpliTube Fender™ FREE
IK Multimedia
$14.99
AmpliTube Fender™ for iPad
IK Multimedia
Free
AmpliTube Fender™ FREE for iPad
IK Multimedia
$19.99
AmpliTube
IK Multimedia
Free
AmpliTube FREE
IK Multimedia
$19.99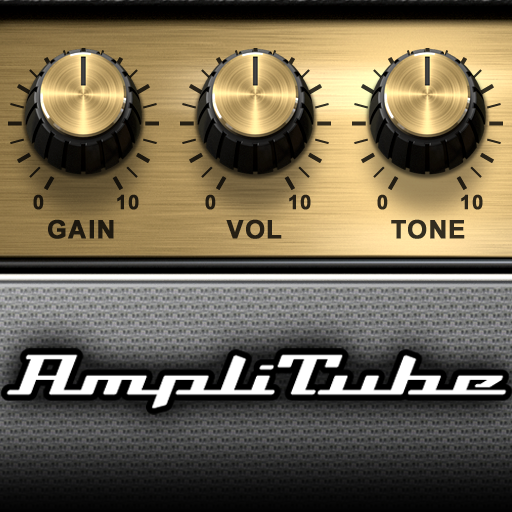 AmpliTube for iPad
IK Multimedia
Free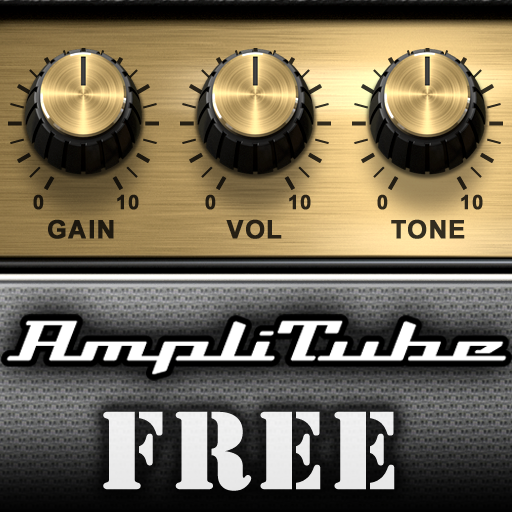 AmpliTube FREE for iPad
IK Multimedia
Related articles