The
Best
iPhone
Apps
Of
The
Week
May 23, 2011
The AppAdvice iPhone App Of The Week: 360 Panorama
Updated May 17 ($.99, universal); original article
Popular panoramic photo app
360 Panorama
from Occipital (creators of RedLaser) has just gotten a major update. Rebuilt from the ground up, the app is easier to use and produces cleaner 360 degree panoramic photos in seconds. Plus, there is a whole new sharing aspect to explore. Unlike some panorama apps that require stitching, 360 Panorama allows you to simply pan around in a complete circle to capture the world around you. Check out our original description of the app
here.
New Releases
3do-The Next Generation Of Reminder Apps
Released May 19 ($4.99); original article
The new, 
3do-The Next Generation Of Reminder Apps,
is claiming to have features that go above and beyond the many free and paid applications in the App Store. The popularity of these types of apps shows the importance of having tasks and reminders beyond the functions of the calendar. With 3do, Cleversome, the developer, has tried to make this application one of the most simple and user-friendly reminder apps available. Your tasks are completed in a couple of steps and all on the same screen. The inputted information is automatically saved instead of needing to press any kind of save or enter button.
Autoboy
Released May 17 ($.99); original article
Funworks Studio is following Capcom's lead with an iPhone game that resembles the long running Mega Man series.
Autoboy
, however, isn't based on long levels with lots of difficult platforming to overcome. Instead, the game focuses on boss fights with very short levels in-between. Like the Mega Man series, Autoboy is also quite challenging. You will be dying constantly in order to defeat these bosses. However, with practice you will start to advance. The strategy is to find a pattern in the bosses' defense and overcome it while firing your blaster.
Bumpy Road
Released May 19 ($2.99, universal); original article
If you enjoy endless runners or racing games you may want to check out
Bumpy Road
. The game combines both genres into one package, but instead of controlling the car you get to manipulate the ground below it in order to avoid obstacles. Bumpy Road is a very colorful title with a lot of visual charm. The backgrounds are very well detailed and range from windmills to city landscapes. The game even has a cute little love story that you follow as you race across the landscapes. You control a couple in love who decided to go on a road trip like they used to when they were younger; they want to collect the memories of their past.
CHAOS RINGS
Ω
Released May 19 ($11.99); original article
If you live in New Zealand, you can get your hands on Square-Enix's latest title and prequel to the iDevice RPG hit Chaos Rings. The game is being released as two separate versions. The iPhone version is called
CHAOS RINGS
Ω
and the iPad version is called
CHAOS RINGS Ω for iPad
. There don't appear to be any additional iPad features beyond HD resolution support. If you
recall
, not long ago Famistu revealed this game along with the upcoming Chaos Rings II. The original Chaos Rings has gorgeous visuals, arena-oriented combat gameplay based on teams of two characters and the prequel looks to expand on this gameplay.
Saban's Power Rangers Samurai SMASH
Released May 19 ($1.99); original article
Saban's Power Rangers Samurai SMASH
, the first Power Rangers application to hit the App Store, is available to download now. The app offers players side-scrolling gameplay, "epic boss battles" and unlockable characters and levels. The game itself is based on the Nickelodeon TV show, "Power Rangers Samurai," and offers a total of 15 levels. As outlined in the app's release notes, features include:
Classic, side-scrolling beat-em-up gameplay!
Epic boss battles!
Precise touch-screen controls that are simple to learn but hard to master.
Unlockable levels of non-stop fun!
Unlock all five Rangers, each with unique, special moves.
Master the ancient Power Symbols of each Ranger.
Achieve top score in the 3 survival modes.
Solve puzzles to win the levels.
While fans of the original TV series ("Mighty Morphin Power Rangers") might have preferred something a little less animated,
Power Rangers Samurai
is undoubtedly a fun game, and something Power Rangers fans both old and young will enjoy playing.
TNA Wrestling Impact
Released May 19 ($4.99, universal); original article
TNA Wrestling Impact
is now available as a universal app. The game is a wrestling title with some all-time greats in its roster, like: Hulk Hogan, Sting, Rob Van Dam and Jeff Jarett. There are up to 24 superstars available in total. All the high-flying and body-slamming action expected from a wrestling title is here. There are six different wrestling modes to pick from, ranging from a cage fight to a tag-team match. The famous signature moves of big-name wrestlers are also available.
Updates
Slacker Radio
Updated May 17 (free; universal); original article
Slacker Radio
has just been updated and includes outstanding features for iPad users or those who enjoy on demand music search and listening without being connected to Wi-Fi. This is a universal app and the latest update brings Slacker Radio to version 3.0. With the 3.0 update, Slacker Radio now offers an optimized user interface for iPad owners and support for Slacker Premium Radio subscriptions via in-app purchases. With the subscription service, radio listeners can use the on demand features and "station catching" that doesn't require you to be connected via Wi-Fi.
Infinity Blade
Updated May 19 ($2.99, universal); original article
Epic Games' ChAIR Entertainment has released 
Infinity Blade: Arena
. The new update to the popular iOS game, 
Infinity Blade
, is now available in the App Store and features a multiplayer mode for the first time. Best of all, for a limited time, it is available for $3 off its regular price. The significant update includes the highly anticipated reveal of the Infinity Blade multiplayer mode, additional items for single player campaign, and much more! The update includes:
Enter the Arena: Assuming the role of Titan or Knight, Infinity Blade fans can now challenge their friends to multiplayer matches online via Game Center!
Survivor Mode: Players face off against a legion of Titans to see how far they can go!
New Holiday Helms! A new helm for every season, ready to be played and mastered!
More than two dozen new magic rings, swords, shields, and helmets for players to collect and master.
New Facebook integration allows fans to view their character on their profile and take a screen grab to share with friends.
Much more! New Achievements, additional Leaderboards, and some new surprises!
Hurdle Turtle
Updated May 19 ($.99); original article
If you ever played any of the Nintendo Entertainment System track and field games about two decades ago, you should feel right at home with
Hurdle Turtle
for iPhone. The game has just gotten a massive update, bringing it to version 2.1.0, and now online multiplayer is part of this wonderful retro package. "The creators of Hurdle Turtle tell us that you'll be able to play against friends, foes, or random dudes alike via the support, which should be coming very soon since the update is in Apple's hands right now,"
TouchArcade
reports. What do you think of our picks? Leave your comments below.
The Best iPhone Apps Of The Week
is published each weekend; a companion piece, 
The Best iPad Apps Of The Week,
is published separately.
Mentioned apps
Free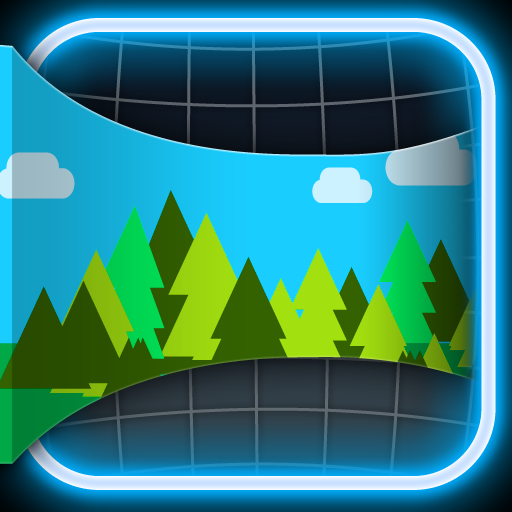 360 Panorama
Occipital
Free
3do - The next generation of reminder apps
Cleversome
$0.99
AUTOBOY
Funworks Studio Co. Ltd.
$2.99
Bumpy Road
Simogo
$11.99
CHAOS RINGS ?
SQUARE ENIX Co., LTD.
$14.99
CHAOS RINGS ? for iPad
SQUARE ENIX Co., LTD.
Free
Power Rangers Samurai SMASH!
Saban Brands LLC
$4.99
TNA Wrestling iMPACT
Namco Networks America Inc.
Free
Slacker Radio
Slacker, Inc.
$5.99
Infinity Blade
Chair Entertainment Group, LLC
$0.99
Hurdle Turtle
Luke Zbihlyj
Related articles