Apple
Knocking
Off
Its
Own
App
Store
Developers?
That's
Pretty
Far-Fetched
June 7, 2011
In the initial aftermath of Apple's WWDC keynote presentation, many developers are struck by (and stuck with) the reality that future iOS features might upend or altogether replace the functionality of their own App Store offerings. 
A Lonnie Lazar piece
at Cult of Mac has a decent take on the perceived community fallout, quoting David Pogue of The New York Times as tweeting "his condolences for 'all those app developers who have had their ideas pilfered by Apple today,'" and opining that
several companies and technology purveyors have got to be quaking in their boots as a result of seeing Apple's roadmap to the future.
While I understand the sentiment, I disagree with the notion that Apple stole
anything
from App Store developers with their newly-introduced iOS 5 feature set. Not a single thing demoed for iOS 5 is new in theory or in practice, nor were the concepts unique to the apps already providing the features or services in question.  Taking a look at the list of new capabilities, it's easy to pick out the most obvious app conflicts; and, because
Instapaper
's future has been in question ever since Apple's Reading List
surfaced a month ago
, discussing its approach is a sound place to start.  The app's creator, Marco Arment, remains as optimistic
now
as he was
then
, putting a decidedly positive, logical spin on things. From his blog:
Today, fewer than 1% of iPhone, iPad, and iPod Touch owners are Instapaper customers, despite Instapaper spending a lot of time (including today) at the #1-paid-app spot in the App Store's News category for both iPhone and iPad. The potential market is massive, but most people don't know that they need it yet. When iOS 5 and Lion ship, Apple will show a much larger percentage of iOS-device owners that saving web pages to read later is a useful workflow and can dramatically improve the way they read. If Reading List gets widely adopted and millions of people start saving pages for later reading, a portion of those people will be interested in upgrading to a dedicated, deluxe app and service to serve their needs better. And they'll quickly find Instapaper in the App Store.
I am in agreement. Already, we know
iOS users aren't cheapskates
, and that bit about a potential wave of them wanting to upgrade to a "dedicated, deluxe app and service" is the driving force behind Apple's featured adoptions and promotions. I have argued many times that Apple is absolutely
not
out to cannibalize its App Store environment, as that wouldn't make sense financially or philosophically for Jobs and company. Rather, doing as Arment says, Cupertino is introducing its audience to unfamiliar, productive tools at a very
basic
level.  For example, tap tap tap is well-known for implementing a hardware shutter release in its
Camera+
app and then being temporarily banned after skirting Apple's lockdown on the feature. Now, Apple is using that feature itself. However, they didn't do it for the sake of "rubbing it in" or revenge -- The company merely realized that iPhone users desired that function to better utilize what will soon be the
most popular pocket-camera in the world
.
Camera+
isn't going anywhere, either. Simple exposure controls and rotation options aren't enough to force any well-made camera or photo app out of existence. The situation will be identical to Apple's implementation of HDR last year: All the dedicated HDR apps are still going strong. The same thing is true for mobile
Safari
. As reported today, the iOS native is finally getting tabbed browsing, but other apps that do this (
iCab Mobile
,
Atomic Web Browser
, etc.) will not suffer at all. They look different, offer browser spoofing, have multiple themes, and include many features Safari still won't touch. Sure, Apple
could
make a browser that kills all the rest, but Apple never
will
. For "threatened" apps, that's the current short list (though we're sure to see other developers cry foul and debate the pros and cons in coming months). And remember, as Lazar points out, good apps will obviously and inevitably have their defenders:
Many contacts we're in touch with say there's no way iOS's Twitter integration is going to cause them to stop using Twitterific or Hoot Suite; Instapaper loyalists are making their voices heard; CrashPlan and Dropbox have also got their defenders.
Lazar does, however, make sure to suggest a couple other areas over which Apple may have just trampled with its June 6 proceedings:
First and perhaps most significantly, Apple took giant strides toward putting a final stake in the heart of Research In Motion's BlackBerry line of mobile phones. The one-time mobile kingpin and de-facto standard for enterprise mobility was always most famous for the ease with which its users could send messages to one another. With Apple's announcement of iMessage Monday, RIM's advantage in that area is now history.
It's true that RIM may lose even more market share and eventually be snatched up for its portfolio and (tenuous) industrial foothold, but -- if that happens -- it won't be because of Apple. RIM has had every opportunity in the technological sector to carve out and keep a place near the top, and any such failings are RIM's and RIM's alone.  Beyond RIM, Lazar has an interesting take on the future of app distribution in general:
Independent app distribution is going to wither as well in the coming onslaught of Apple software improvements. For mobile devices, the App Store already gives Apple a chokehold on anything not meant for jailbroken devices. But the rise of the Mac App Store is coming and soon, any developer seeking to gain wide distribution of his or her work is going to simply sign on the dotted line and allow Apple its take. ...[B]ut mark these words: two years from now Independent Mac software distribution will account for perhaps a tenth of all Mac software sales.
That's probably a certainty, and a remainder of 10 percent is likely too liberal an estimate. But, as evolution is evolution any way you mutate it, digital distribution can't be stopped. It's easier, faster, better for the user, better for the environment, and better for the bottom line. Big brands won't need to sell expensive software on the Mac App Store, but -- for the little guys -- Apple's 30 percent take will be well worth the savings compared to the costs of traditional product manufacture, marketing, and physical distribution. After all, Steve Jobs isn't Noob Saibot, our industry's not Mortal Kombat, and most fatalities in this game are self-inflicted. 
Don't want to be finished
?  Then keep innovating!
Mentioned apps
$0.99
Camera+
tap tap tap
$1.99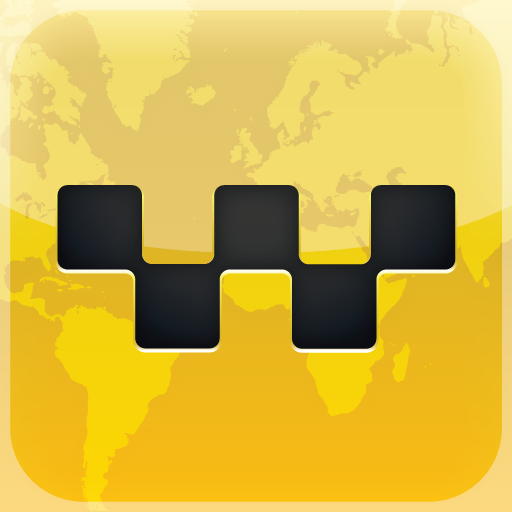 iCab Mobile (Web Browser)
Alexander Clauss
$0.99
Atomic Web Browser - Full Screen Tabbed Browser w/ Download Manager & Dropbox
RichTech
$2.99
Instapaper
Marco Arment
Free
HootSuite for Twitter
Hootsuite Media Inc.
Free
Twitterrific for Twitter
The Iconfactory
Free
Dropbox
Dropbox
Related articles