The
Best
iPhone
Apps
Of
The
Week
June 25, 2011
The AppAdvice iPhone App Of The Week: Sonic & SEGA All-Stars Racing, $4.99 (universal), released June 23
Sonic & SEGA All-Stars Racing Comes To The App Store
Sonic & SEGA All-Stars Racing is finally hitting the App Store and looks every bit as good as the various console versions of the title that have been previously released. This is a full-fledged kart racing game in the vein of Mario Kart, but with Sega characters rather than Nintendo's. The game has been rated quite highly on consoles and should not disappoint racing fans on the iPad or iPhone.
New Releases
PhotoToaster, $.99 (universal), released June 18
Toast Your Photos To Perfection With PhotoToaster
PhotoToaster by East Coast Pixels, Inc. is a fast and powerful approach to non-destructive mobile photo editing on your iPhone and iPad. The App Store is home to many photo editing apps, and this makes it hard for some to stand out above the rest. However, PhotoToaster is definitely a new app that stands out with it's powerful photo processing options and non-destructive editing.
Paper Munchers, $.99, released June 20
Paper Munchers Hits The App Store
Paper Munchers and 
Paper Munchers HD
, if you use an iPad, are new physics puzzlers that offer a paper-cutout visual style. The game is based on flicking a bunch of small monsters, made out of paper, with a tap on the touchscreen, and have them fall in the mouths of "munchers" that want to eat them. The paper monsters, along with the munchers, come in various shapes and sizes. The game's art is a strong selling point; everything looks like it's made out of paper (including the background scenery). The colors are very vibrant and lively, and there is a lot of fine detail in each level. Munchers' tongues, for instance, move back and forth as they start eating the monsters.
Agenda - A Better Calendar with Today's Date, $1.99, released June 21
View Your Calendar Quickly And Efficiently With Agenda
Agenda - A Better Calendar with Today's Date by App Savvy is a fast and clean calendar for your iPhone. There are a lot of good calendars on the iPhone to aid in our daily, hectic lives. But what about a calendar that's fast and clean? That's where Agenda delivers. Agenda will pull your calendar data from Calendar.app. So if you already have that set up, you have nothing else to worry about. If you don't, then you'll probably want to set that up before getting started with Agenda.
FL Studio Mobile, $14.99, released June 21
FL Studio Releases Mobile Versions
FL Studio
is now available for iOS devices. The app allows you to record, edit, sequence, and mix music. Best of all, for a limited time,  the app is available for a reduced price. Created by Beligian-based Image-Line Software, the app (which is available in separate versions for the iPhone/iPod touch and iPad) allows you to create and save complete multi-track music projects on your iDevice. You can also export those files to the FL Studio Desktop version for addition customization. Unfortunately, the mobile versions lack support for VST instruction and the scope of the sequencer has been scaled back from 128 tracks to 99.
Backstab, $6.99 (universal), released June 23
Gameloft Releases Backstab As A Universal App
Gameloft is unleashing Backstab to the App Store tonight. The game is currently available on the NZ Store and should be available on the U.S. App Store later tonight. The game looks to offer great 3D visuals mixed in with action-oriented gameplay that draws inspiration from the 3D Assasin's Creed games. Backstab centers around seafaring pirates of the 15th-18th centuries, with the player controlling a man named Henry Blake. Henry Blake has been an officer in Britain's Royal Navy, but everything was taken from him in an instant. He was captured and imprisoned, as well as betrayed. You must aid Blake in his adventure and help him find justice.
Ionocraft Racing, $1.99, released June 23
Steampunk Futuristic Racer Ionocraft Racing Hits iPhone
Despite its generic title, 
Ionocraft Racing
, may be the futuristic racer iPhone users have been waiting for. The game looks to mix hovercraft racing with a steampunk art style. This really sets the tone for a dark, barren atmosphere that suits the game nicely. What makes this game stand out is that you can design your own hovercraft and customize it the way you like. You can upgrade its various parts as well as the vehicle's aesthetics.
Updated
Air Video, $2.99 (universal), updated June 21
Air Video App Gains Nice Update
Three months after its 
last update
, the universal 
Air Video
app has been improved upon again. Version 2.4.9 includes zoom, improved TV Out Support, among other goodies. Created by 
InMethod
, Air Video uses AirPlay to convert your iDevice into a wireless streaming video relay and remote control. This allows you to access video stored on your PC or Mac on your iDevice, which can then be streamed to Apple TV. Best of all, the app does all of this without having to convert and import your files from iTunes.
Shadow Doll, $1.99, updated June 24
Point-And-Click Your Way Through Shadow Doll
Shadow Doll is the latest puzzle-based point-and-click adventure on the iPhone. The game is a refreshing take on the genre due to the horror elements and puzzle solving it adds. For fans of games like 
Lechuza
, or the original Alone in the Dark, this game may be worth checking out and adding to your collection. The story has you trying to free an imprisoned girl stuck inside a doll house. Her spirit was imprisoned by the "shadow doll." Here are the game's features (taken from app description):
Several mini sub-games.
Beautiful graphics and atmospheric sound effects.
Haunting music.
Retina Display for supported devices.
The Best iPhone Apps Of The Week
is published each weekend; a companion piece, 
The Best iPad Apps Of The Week,
is published separately.
Mentioned apps
Free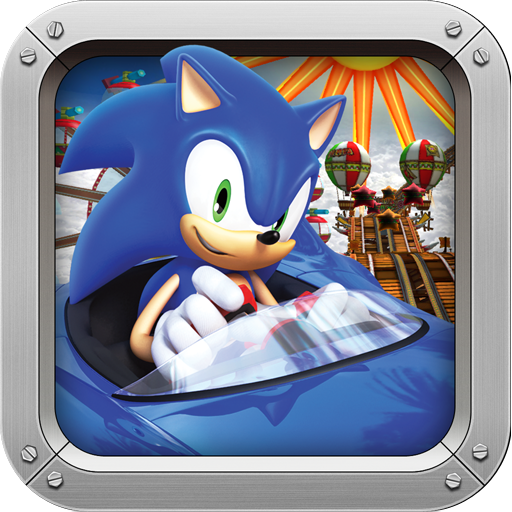 Sonic & SEGA All-Stars Racing
SEGA
$1.99
Photo Toaster - Photo Editor, Filters and Effects for Instagram, Facebook and more
East Coast Pixels, Inc.
Free
Paper Munchers
Big Blue Bubble
$0.99
Agenda Calendar
App Savvy
$14.99
FL Studio Mobile
Image Line Software
$0.99
BackStab
Gameloft
$1.99
Ionocraft Racing
PAN Vision AB
$2.99
Air Video - Watch your videos anywhere!
InMethod s.r.o.
$1.99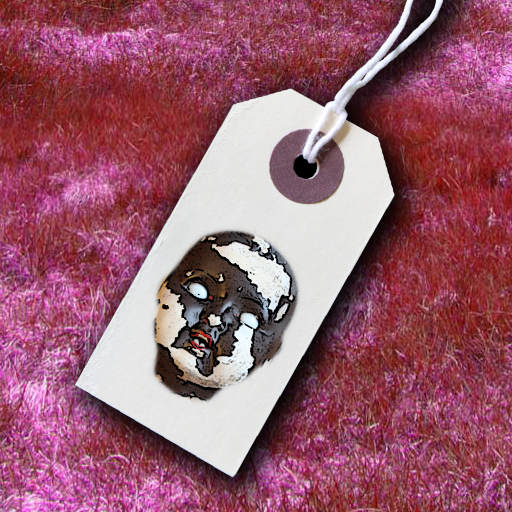 Shadow Doll
Lucky Lurcher Games
Related articles