The
Best
iPad
Apps
Of
The
Week
July 17, 2011
The AppAdvice iPad App Of The Week:
PopBooth Photo Booth, Free & Universal, Released July 12
PopBooth Turns Your iPhone Or iPad 2 Into A Photo Booth, Order Real Prints
PopBooth Photo Booth by Sincerely Inc. will turn your iPhone or iPad into your own personal photo booth, capable of real prints from the mail. Everyone loves photo strips, right? Of course we do. It's those spontaneous moments with friends and family, significant others, and even just ourselves. Who can't resist making a silly face for a photo strip? Now you can take all that fun with you with PopBooth Photo Booth.
New Releases
Star Trek: PADD, $4.99, Released July 11
Star Trek PADD: The Entire Star Trek Universe On Your iPad
Star Trek: PADD
is the iPad application every Star Trek fan should own. It's as simple as that. The $4.99 iPad application acts like a PADD - that is, a Personal Access Display Device, the kind of tablet used by Star Trek characters in the TV shows and movies, from "The Next Generation" onwards. As you can see in the above image, the application is faithful to the PADD 
visually
, and I can tell you that the audio is spot-on, too. The app itself provides users with all the information they'll ever need to know on the Star Trek universe. This includes aliens, ships, characters, technology, places, food, science and medicine, episodes, cast and production staff - all of which are accessible in a PADD-style tab bar that runs along the bottom of the application.
TV Forecast HD, $2.99, Released July 11
Turn Your iPad Into Your Own Personalized TV Guide With TV Forecast HD
TV Forecast HD by Big Bucket Software is the iPad version of the popular 
TV Forecast
app, which we also reviewed back in February. Keeping track of your favorite television shows can be hard to do nowadays, with all the great shows that are on. Whether it be watching it live or downloading for later, with TV Forecast HD, having your own personalized TV Guide is easier than ever.
Captain America: Sentinel of Liberty $4.99 & Universal, Released July 14
Swipe Your Way To Defeating Red Skull In Captain America: Sentinel of Liberty
Captain America: Sentinel of Liberty by Marvel Entertainment is the new Marvel game for iOS. This action side-scroller is awesome enough to whet your appetite for the new Captain America movie out later this month. The game includes the original story and soundtrack, and a very unique play style. Make your way through the battlefields of World War II to reach the HYDRA hideout and defeat Red Skull once and for all. There are 24 levels total, each with multiple paths — try to find the hidden areas and collect all of the battle plans you can to up your score.
Updated
Wizard Hex, $2.99 & Universal, Updated July 12
Online Multiplayer Added To Wizard Hex
Trouble Brothers makes some great board games for iOS -- iPad in particular. One of these titles, Wizard Hex, has just gotten a nice update. The update brings the game to version 1.3.1 and adds online multiplayer to the mix. Multiplayer is enabled using Game Center. Wizard Hex is a game where the object is to take over the hexagonal board with various wizard elements presented in the form of coins. You get to choose or pick out elements before matches. There are elements that will help you defend, as well as others that will be used to attack. The game looks like a modern take on Chinese checkers, but with more options and magic involved.
CloudAlbums, Free & Universal, Updated July 13
CloudAlbums Is Yet Another Solid Option For Sharing Pictures In Bulk
CloudAlbums by IdeaSolutions S.r.l. is a photo management system where you can create, sync and share albums stored on Dropbox. It is universal to the iPhone, iPod touch and iPad and is free with an available in-app purchase for unlimited folders ($1.99). The days of taking pictures to print for your memory book are past us. Most of the time we snap photos to share with the world, or at least our little chunk of it, and some of the time the world even cares. Facebook, Twitter, Flickr, Google+ and who knows what in the next few years have streamlined the media sharing process and iDevices are getting more social media integration with every update.
eBay for iPad, Free, Updated July 13
eBay For iPad Is Finally Becoming An All-In-One App For Buying And Selling
Despite increasing fees, 
eBay
is still one of the most frequently chosen services for people to sell and buy used items. The company has slowly been improving and integrating their handful of iOS app, and, yesterday, the auction site giant added selling capabilities to their 
eBay
for iPad app. Preparing to post a product on 
eBay
using your iPad is quite similar to the web site experience. After accessing the selling section by tapping on the new "Sell an Item" button in the bottom-left of the home screen, the settings for title, category, condition, item specifics, photos, description, pricing, shipping, payments, plus duration and start time will be clearly listed down the left side of the screen.
Reckless Getaway, $2.99 & Universal, Updated July 15
Reckless Racing Follow-Up Hits App Store
In a surprising turn of events, the Reckless Racing follow-up we 
previewed
just the other day, has hit the App Store. Reckless Getaway is now available as a universal app and offers arcade action unlike any other for iOS. The game offers an arcade take on the classic Spy Hunter formula. As a getaway driver, you will have to escape from police in action-packed chases. The game offers realistic physics with intense crashes and stunts. There are also 17 different tracks to plunge through. The way you unlock tracks is by earning "rates."
StumbleUpon!, Free & Universal, Updated July 15
StumbleUpon For iPad Gets A Facelift, iPhone App Improved Too
The popular iOS application StumbleUpon!
has recently received an update. Now, the application looks 
much better
on the iPad, and the app also runs better on the iPhone, too. As outlined in the application's release notes, changes made in the update include: New for iPad:
Visually rich interface and easy-to-use design
Explore, or "stumble" by swiping from page to page
View top recommendations by "stumbling" friend's favorite pages, or Photos, Videos and News
See what others have liked and may have commented on while you explore.
TweetyPop – Twitter, Reimagined, $.99, Updated July 15
TweetyPop v1.1 Adds Tweet Quoting, Portrait Support, Performance Enhancements, And More
TapFactory has released the first major update to their "Twitter, Reimagined" Twitter client, 
TweetyPop
. 
Launched earlier this year
, the app takes a new approach to tackling all of your unread tweets. The update, which became available yesterday, adds several requested features and does a tiny bit of fine tuning. My first mention will be portrait orientation support. Truthfully, this one doesn't matter to me one bit, however, I can see it being handy to those who use the list view on occasion. Another quick mention will be the support of nearby tweets, viewable by tapping the new button nestled between the favorite and list buttons. A few final highlights include 
Read It Later
support, the option to activate 
Readability
from the actions menu of the built-in web browser, and ability to view a tweet at Twitter.com by simply tapping on a tweet bubble -- non-linked text, of course.
The Best iPad Apps Of The Week
is published each weekend; a companion piece, 
The Best iPhone Apps Of The Week,
is published separately.
Attention developers
: If you would like your app to be considered for one of our "Best Of" lists, please me know by sending me a treat @bryanmwolfe. Note: Your app must have been new or updated in the last week to make the current list.
Mentioned apps
Free
PopBooth Photo Booth
Sincerely Inc.
$4.99
Star Trek PADD
CBS Interactive
$1.99
TV Forecast HD ~ Your Personal TV Guide
Big Bucket Software
$0.99
CAPTAIN AMERICA: Sentinel of Liberty
Marvel Entertainment
Free
Wizard Hex
Trouble Brothers, LLC
Free
CloudAlbums
IdeaSolutions S.r.l.
Free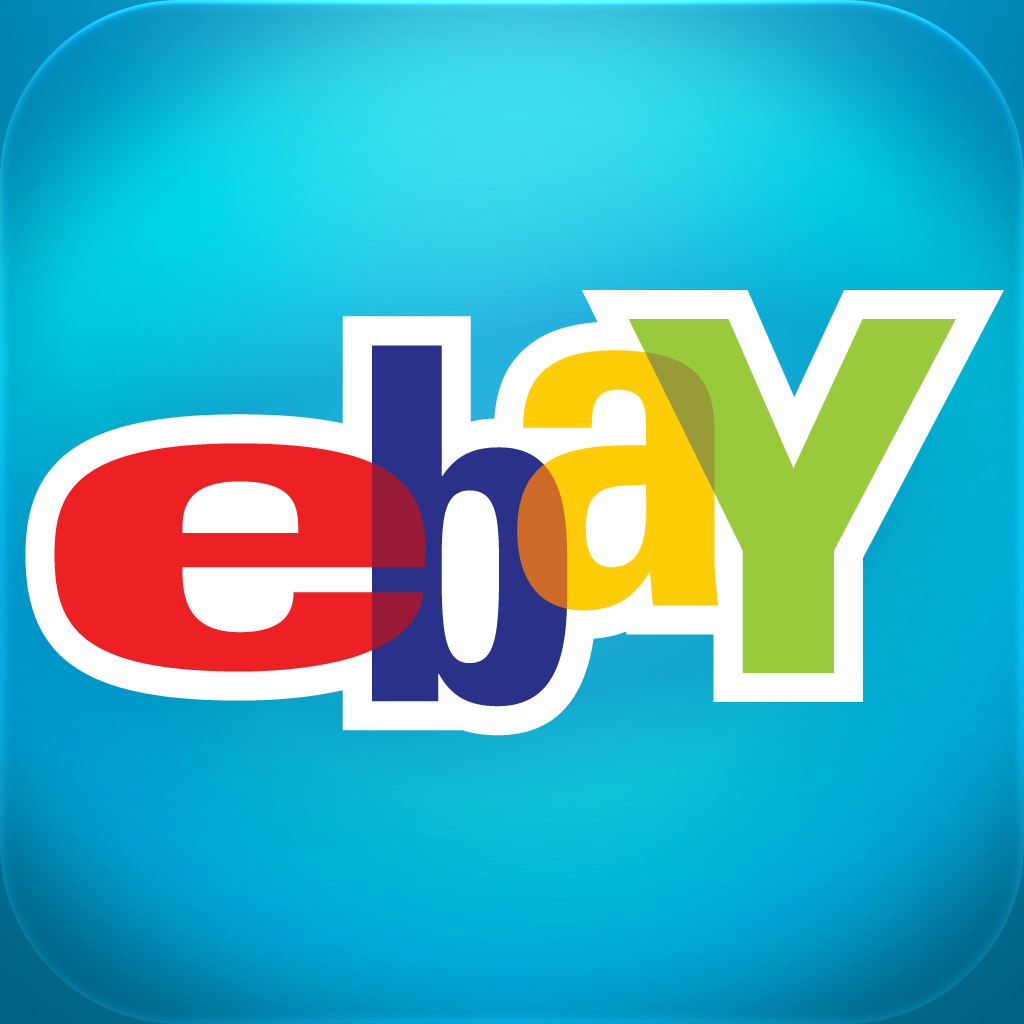 eBay for iPad
eBay Inc.
Free
Reckless Getaway
Polarbit
Free
StumbleUpon!
StumbleUpon
Free
TweetyPop - Twitter, Reimagined.
TapFactory
Related articles