The
Best
iPad
Apps
Of
The
Week,
August
14-20,
2011
August 21, 2011
The AppAdvice iPad App Of The Week:
Disc Drivin' HD, $2.99, Updated August 20
Win In Style With Disc Paint And Decal Customization, Available Now In Disc Drivin' And Disc Drivin' HD
All right race fans, the time has come for you to do some coolness customizing in Pixelocity Software's Disc Drivin'. Making its debut in v1.8, the new disc customization area provides a way to change the default decal and adjust the primary and secondary colors. So, let's get to it! After applying the update and relaunching the app, you should fairly easily notice the new Customize Disc option under the Invite Friends button. Upon entering, a preview of your disc is shown in the top-left, current color scheme beside that, and the decal packs listed below. The default flames decal is pretty cool, and you could just repaint your disc for free. Beyond that are 17 decal packs, and these will cost you $.99 each. If you want to avoid spending any more money but desire to be a bit more original than just a new paint job, there is a blank disc option you can choose within the free pack
New Releases
Kiki Fish HD, $1.99, Released August 19
Fishy Controls Make Kiki Fish Fun To Play
Kiki Fish HD ($1.99) by Underwater Labs makes loose controls a good thing. Kiki is a terrified fish, and who wouldn't be with falling starfish and urchins? Guide Kiki toward the starfish in the fish tank to score points. The urchins will take away points — nab all of the required starfish before time runs out.
Updated
TextExpander, $4.99, Updated August 16
TextExpander Now Works With DropBox
TextExpander, The 2010 Macworld Utility Of The Year, has just received a pretty nice update. The app now offers Dropbox support, among other new goodies. Created by SmileOnMyMac, the app makes it easy to use "snippets" to signify often-used text using short abbreviations. To work with other apps, developers need to integrate TextExpander's API into their app.There are currently nearly 100 apps that include TextExpander integration including Blogsy, Twitterlator Pro and Pocket Informant HD.
Outline, Free, Updated August 17
Outline - OneNote Notebook App Arrives Along With Limitations
A new OneNote notebook reader app has arrived for the iPad. Outline's biggest selling point is that it is absolutely free. Unfortunately, the app is extremely limited as a Version 1.0 release. Created by Aqrate Software, Outline's main function is to read your Microsoft OneNote notes. To do so, you must first import them into the app via iTunes sync.
Reader's Digest, Free, Updated August 17
Reader's Digest Officially Arrives On iPad
After offering readers a free preview issue since February, Reader's Digest is now officially available on the iPad on a monthly basis. Beginning with the September issue, existing U.S. print subscribers can get six months of free access to the publication's iPad edition. Non-subscribers can also get in on the fun by making a subscription purchase. First launched in 1922, Reader's Digest is available on iPad for $1.99 per issue, or $14.99 per year through an in-app purchase. There are ten monthly issues.
Angry Birds Rio HD, $2.99, Updated August 18
Angry Birds Rio 1.3 Brings New Levels And Achievements
A few words to let you know that the very popular Rio-themed Angry Birds spin-off just got an update and an additional round of levels. Angry Birds Rio 1.3, available now in the App Store as a free update, adds a pack of 15 new levels called "Airfield Chase episode" as well as four new achievements. Of course, you won't see the new episode or levels unless you beat the entire game. So get to it..
Todo for iPad, $4.99, Updated August 20
Appigo's Todo Gets Friendly With Dropbox, Plus Some Handy Synchronization System Tweaks
Appigo's task management app, Todo, welcomes the use of Dropbox as a syncing option. As far as improvements go, the company has added some behind-the-scenes synchronizing activities to help with automation and allow you to work more efficiently. Todo v4.4 for iOS and v1.2 for Mac were actually released a couple of days ago, but users ran into a critical bug that resulted in the company advising customers not to update just yet, or do a current backup before updating to the latest version on their iDevices. In a quick submission and release, Todo v4.4.1 for iOS squashes this devastating bug, which could end up deleting all Todo entry data on your iDevice.
The Best iPad Apps Of The Week
is published each weekend; a companion piece,
The Best iPhone Apps Of The Week
, is published separately. Attention developers: If you would like your app to be considered for one of our "Best Of" lists, please me know by sending me a tweet @bryanmwolfe. Note: Your app must have been new or updated in the last week to make the current list.
Mentioned apps
$2.99
Angry Birds Rio HD
Rovio Mobile Ltd.
$2.99
Disc Drivin' HD
Pixelocity Software LLC
$1.99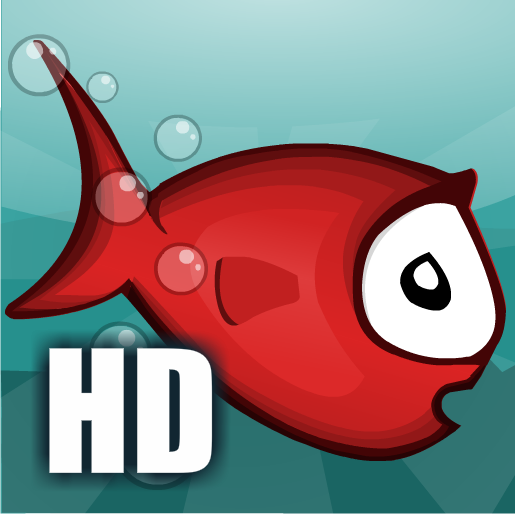 Kiki Fish HD
Underwater Labs
Free
Outline - OneNote Notebook Reader
Aqrate Software
Free
Reader's Digest
Reader's Digest Association
$4.99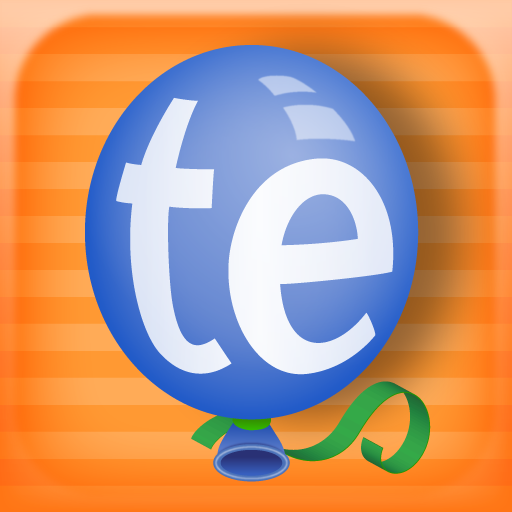 TextExpander
SmileOnMyMac, LLC
$4.99
Todo for iPad
Appigo
Related articles