Carcassonne
Is
Finally
Loaded
Up
With
Those
Promised
Expansion
Packs,
Plus
Even
More
Options
December 15, 2011
A year ago, The Coding Monkeys
announced they had started work on Game Center support and expansion packs
for their iOS port of
Carcassonne
. Back in May,
Game Center integration made it to fans
. And now, players finally have access to those expansion packs, plus a couple more options to throw a curve ball into the traditional gameplay choices. Without further delay, here's a quick overview of the two expansion packs. "The River" is as basic as it sounds. Players begin the game by placing 12 new tiles featuring pieces of a river and then proceed to play the game as usual. The river is intended to make road and farming placement more challenging. It's a simple concept but can be very effective in derailing certain tactics. "Inns and Cathedrals" is a bit trickier. Consisting of 18 new tiles, including a large follower, this expanded set of items drawn players into a high-risk with high-reward decision to strategically place double-point pieces. Are you confident in the completion of a city or road? Is this city, road, or field going to be one of my largest completed? It's your call, and you better make it good.
Carcassonne
v2.4 isn't all about adding sophistication. In fact, the two other options reduce elements. "No fields" is a preference that changes the rules to prohibit using any of your meeples as farmers. This new option can cause frustration for some veteran players, as it eliminates a potential weapon, but no fields can also be seen as one less element to manage, e.g., good for beginners and children. "Disable crosses and remaining tiles" is comparable to taking away the radar in a third-person shooter. Removing these assistant-type features restricts planning. All four of these options can be activated and deactivated individually prior to beginning a local or online game by tapping on the new settings button, the conventional gear icon, displayed above the "Start" button. "The River" expansion is a $0.99 in-app purchase and the "Inns and Cathedrals" expansion is a $1.99 in-app purchase.
Carcassonne
is a universal app compatible with iPad, iPhone, and iPod touch running iOS 3.1 or later, and available in the App Store for $9.99.
Mentioned apps
$9.99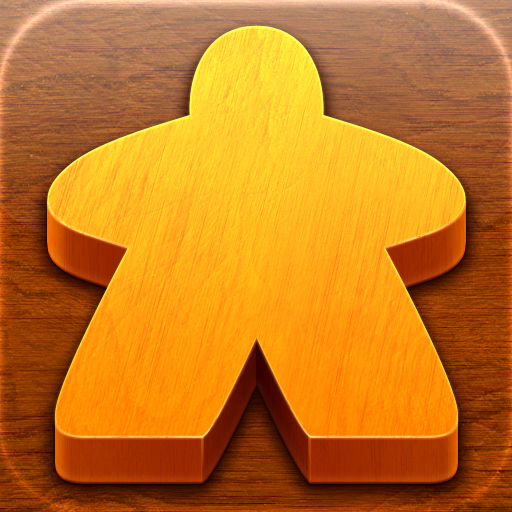 Carcassonne
TheCodingMonkeys
Related articles