Monday:
Everything
We
Didn't
Cover
December 6, 2011
There are literally hundreds of new and updated apps joining the App Store on a regular basis. Unfortunately, it isn't possible to cover all of these apps, or the stories behind them, on a timely basis. Therefore, AppAdvice is now publishing this daily column, "Everything We Didn't Cover," offering the latest iOS news and app information. Enjoy!
Late News
Rumor: Apple Television Set for Next Year, Ranging in Sizes From 32″ to 55″
Australian-based
Smarthouse
is reporting that an Apple Television set will arrive in 2012 and come in a number of sizes.
"The Apple TVs will incorporate a new processor that is set to appear in the iPad 3, which is due midway through 2012. A totally new software interface has been written that allows users to call up programs using voice commands via the new Siri personal assistant app built in the ipad, iPhone and directly into the TV. Sources at a major Japanese company who are involved in manufacturing the TV believe that the 55″ model will compete with new Smart TVs from Samsung and LG that will have new processor built in while offering a combination of OLED display, as well as new Super HD TV technology from LG."
How To Print Directions From The Maps App In iOS 5 [Tips]
Cult Of Mac
has a terrific how-do article today, explaining how to print directions for the Maps app in iOS 5.
iOS version code-names
Apple isn't known for code-naming the company's iOS versions, unlike a certain competitor that recently unveiled something code-named Ice Cream Sandwich. However, that hasn't stopped iOS developer 
Steve Troughton-Smith
from doing just that via his Twitter account, according to
TiPb
. Troughton-Smith's iOS code-names include:
1.0: Alpine (1.0.0 – 1.0.2: Heavenly)
1.1: Little Bear (1.1.1: Snowbird, 1.1.2: Oktoberfest)
2.0: Big Bear
2.1: Sugarbowl
2.2: Timberline
3.0: Kirkwood
3.1: Northstar
3.2: Wildcat (iPad only)
4.0: Apex
4.1: Baker
4.2: Jasper (4.2.5 – 4.2.10: Phoenix)
4.3: Durango
5.0: Telluride
5.1: Hoodoo
Apps
Heads Up with Cristiano Ronaldo, $.99, iPhone/iPod touch
RockLive, the team that brought us Mike Tyson Main Event has released their newest iOS game, Heads Up with Cristiano Ronaldo, according to news first published by our friends at
9 To 5 Mac
.
The game is insanely addictive and combines aspects from puzzle and brick-breaker type games with eye-popping graphics, crisp animations, simple pick-up-and-play game play to make a great gaming experience.
Take a look:
TeamViewer for Meetings, Free, Universal
TeamViewer announced today the release of a new iOS app for joining online meetings: 
TeamViewer for Meetings
. The free app includes the ability to join, watch, listen, and talk using Voice Over iP (VoIP). Chat messaging is also available.
Tweetbot – A Twitter Client with Personality, $2.99, iPhone
Long a favorite at
AppAdvice
, Tweetbot today received a minor update. -- Attention developers: If you would like your app to be considered here, please let me know by sending a tweet @bryanmwolfe.
Mentioned apps
$0.99
Heads Up with Cristiano Ronaldo
Rock Software
Free
TeamViewer for Meetings
TeamViewer
$2.99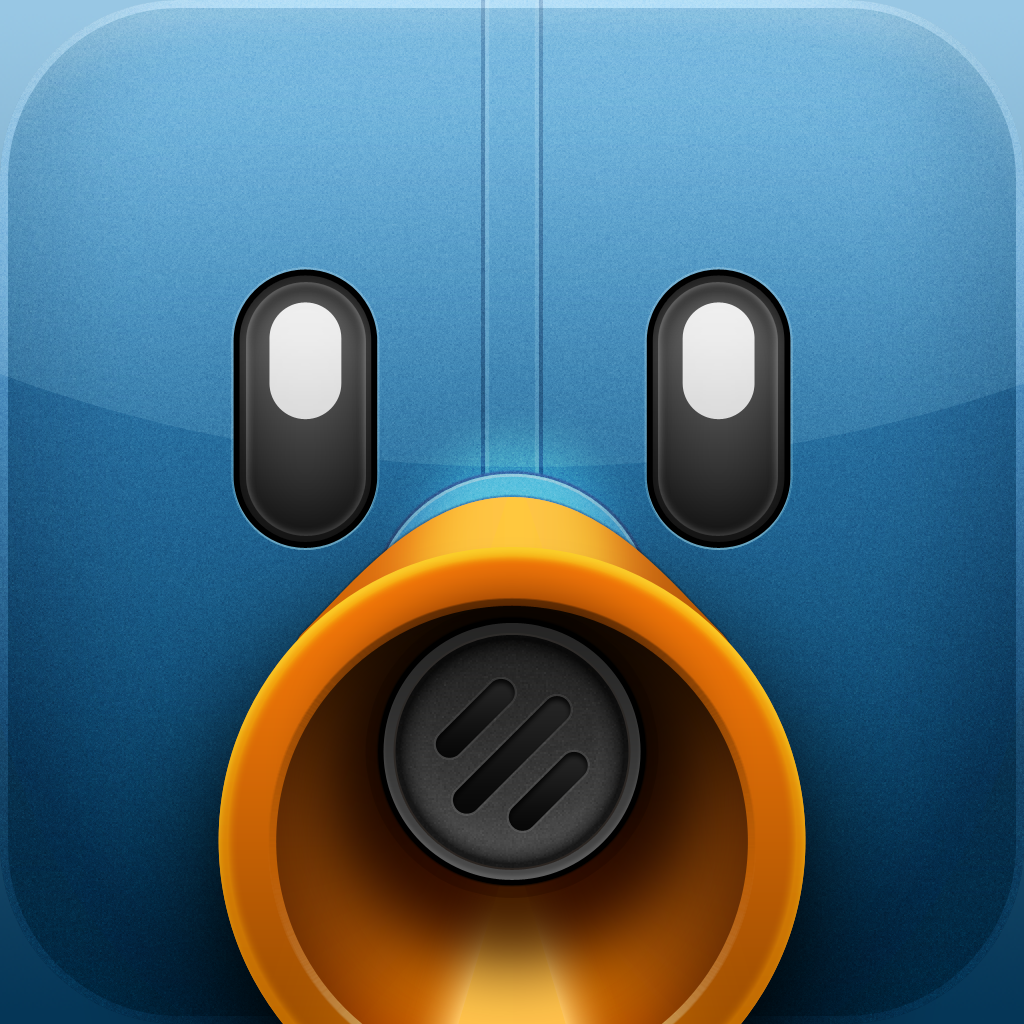 Tweetbot for Twitter (iPhone & iPod touch)
Tapbots
Related articles