The
Best
New
And
Updated
iPad
Apps
This
Week,
December
4-10,
2011
December 11, 2011
Unstuck, Released December 8, Free
Are You Stuck In A Rut Or Feeling Unmotivated? Unstuck Could Help
Ever feel unmotivated or held back because you are stuck in a rut?
Unstuck by Unstuck LLC
will help you work through your challenges, peel away the layers and get to the root of your stuck moment. Then, you can take action to move forward and bring out your best. --
New Releases
Batman Arkham City Lockdown, Released December 8, $6.99 & Universal
Now You Can Have Batman Arkham City In Your Pocket
Batman Arkham City Lockdown by Warner Bros. is the iOS companion game to the console and PC versions of Arkham City. The game utilizes the Unreal Engine for graphics, which are absolutely stunning. Let's face it, Batman is awesome. If you disagree, then you can just stop reading now. Arkham City is one of the best games out this year, and now we finally have a version of it to play on our iPhones and iPads. And let me tell you – it does not disappoint. The graphics are visually gorgeous, and rival that of the console and PC counterparts, thanks to the Unreal Engine that is built on. The cinematic cutscenes are smooth and fluid, and the transition to battle is seamless. Being a Batman fan myself, I was attempting to pick my jaws up from the floor from these visuals.
Paper Toss 2.0, Released December 8, Free & Universal
Backflip Studios Releases Paper Toss 2.0 - Includes New Throwable Objects, Moving Targets And More
Backflip Studios has released a brand new Paper Toss app for iOS: the application, Paper Toss 2.0, is a separate, free app that includes a number of new features. Now, fans of the original application can enjoy "tossing" a number of different objects at moving targets, tormenting annoying co-workers and playing through a variety of new (and classic) levels. As outlined in the application's release notes, some features of Paper Toss 2.0 include:
Bananas, grenades and other new tossables
Annoying co-workers to toss stuff at
Moving targets and bank shots
Brand new levels plus classic favorites
Breakable, exploding office objects
Power-ups to boost your scores
Game Center leaderboards and achievements
--
Updated
X is for X-Ray (iPad), Updated December 6, $7.99
"X Is For X-Ray" An Inside Look At The Everyday
Touch Press
, the heralded "book app" publisher, has updated their newest iPad offering, X is for X-Ray. Released last month, Apple's current iPad App of the Week has been touted across the internet as a scientific, informative take on the classical children's rubric. Based on the work of the British Institute of Radiology's Artist in Residence Hugh Turvey, the app features the written stylings of award-winning author Paul Rosenthal and voiceover work by Dr. who's Kerry Shale.
FLUD, Updated December 7, Free & Universal
Flud 2.0: Personalize Your News Experience, Have An Influence
There are many news apps available in the App Store, and today was a big day for a few them. Specifically, Flud. Flud is a personalized, social news experience for iOS and was just updated to version 2.0. It definitely gives
Pulse
and the also freshly updated
Flipboard
some competition. Flud is a new way to receive and share news. The app is designed to be your own collection of articles and news, all in a perfect magazine-like interface. Choose the news feeds that you're interested in and add them to Flud — RSS feeds, Twitter, Facebook, Good Reader, and many other sites, sources, and categories can be added. --
The Best iPad Apps Of The Week
is published each weekend; a companion piece, 
The Best iPhone Apps Of The Week
, is published separately. Attention developers: If you would like your app to be considered for one of our "Best Of" lists, please let me know by sending a tweet @bryanmwolfe. Note: Your app must have been new or updated in the last week to make the current list.
Editor's Note: Our last "Best Of" articles for 2011 will be published December 17 and December 18. Later in the month, we'll profile the Top 10 iPhone/iPod touch and iPad apps for the entire year. Do you have a favorite? Let me know by sending me a tweet @bryanmwolfe. Our weekly "Best Of" lists will resume January 7 and January 8.
Mentioned apps
Free
Unstuck
Unstuck
Free
Paper Toss 2.0
Backflip Studios
$5.99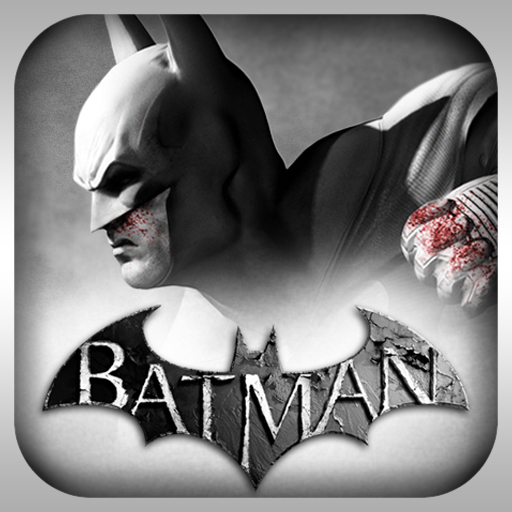 Batman Arkham City Lockdown
Warner Bros.
$7.99
X is for X-Ray (iPad)
Touch Press
Free
FLUD
Made By Rabbit, Inc.
Related articles