AR.Drone
2.0
Pre-Order
Is
Announced
For
Those
In
The
United
States,
Others
Coming
Soon
March 1, 2012
Shown
at
this year's Consumer Electronics Show
, Parrot's AR.Drone 2.0 appeared to grab as much attention as the original. Of course, many have been waiting to get their hands on the revised model. Earlier today, Parrot
posted
that fans in the United States can pre-order a unit from
Brookstone
starting March 1. To recap, the AR.Drone 2.0 is a major enhancement of the original quadricopter. This latest model features HD video streaming and capture, improved Wi-Fi, two additional sensors, upgraded gyro, and much more. You can discover further details by reading
our AR.Drone CES 2012 announcement article
. In the box, you'll receive a(n):
AR.Drone 2.0 quadricopter
Lithium-ion polymer battery pack
Charger with international adapters
Aerodynamic outdoor hull
Protective indoor hull
Colored stickers for augmented reality games
Colored target for augmented reality games
Double-sided tape for quick, makeshift repairs
I don't know if they're a bit ahead because of the leap year or going by a non-U.S. time zone, but the
AR.Drone 2.0 pre-order page is already up at Brookstone.com
. According to Brookstone, orders for the blue and orange colored hull AR.Drone 2.0 will be shipping April 9, whereas orders for the green and orange or yellow and orange units won't be shipping until May 1. The AR.Drone 2.0 reflects the previous $299.99 price tag. A remaining concern is if
AR.FreeFlight
v2.0 will be available in the App Store before or during May. The new version will include a media manager and a more professional looking head-up display and main menu, which includes access to the many augmented reality games being released for Parrot's quadricopter, plus two new piloting modes:
Director mode – The AR.Drone can perform a 360º panorama spin, a slow ascent, or a sideways video capture to create some very dramatic video clips.
Absolute mode – Designed to help beginners, this mode always moves the AR.Drone in the direction you tilt your iDevice, no matter which way the quadricopter is facing.
The traditional control scheme, now referred to as "relative" mode, is still available for pilots who prefer more realistic handling
You can get a better idea of Absolute mode by watching the
YouTube video
embedded below.
Mentioned apps
Free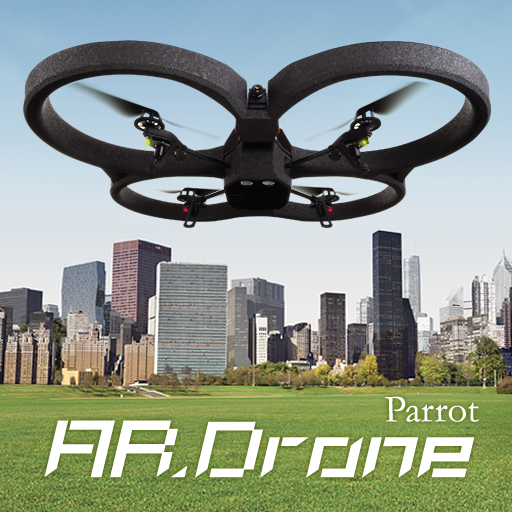 FreeFlight
Parrot SA
Related articles