It's
Official:
Adobe
Photoshop
Touch
Now
Available
In
The
App
Store
February 27, 2012
First came the
rumor
that the much-awaited iPad version of Adobe Photoshop would be released today, Feb. 27. Then came the apparently
premature release
of the app in at least the New Zealand App Store last Saturday, which eventually led to its being pulled shortly afterwards. Now, it's official:
Adobe Photoshop Touch
is available in the App Store. It's right on schedule and back for good. "People will be amazed with what they can create on the iPad using Photoshop Touch," says David Wadhwani, senior vice president and general manager of Adobe's Digital Media Business Unit. "Photoshop Touch combines the magic of Photoshop and its core features with the convenience of a tablet, bringing image-editing power to the fingertips of millions of people." As previously reported, an Android version of Photoshop Touch has long been available, and the new iOS version works only with the iPad 2, in addition to requiring iOS 5. With features lifted directly from Adobe's ubiquitous desktop image-editing software, it's meant to be the bigger and better substitute to Adobe's free basic touch-up app for iPhone and iPad,
Photoshop Express
. Photoshop Touch supports essential photo-manipulation functions, including layering, adjustments and filters. The app is equipped with an array of important tools, two of which are worth noting for their distinct interaction with the multitouch capabilities of the iPad, as well as for their optimization for the iPad's considerably smaller screen. The Scribble Selection tool enables you to simply scribble in an image to specify which portions to keep and remove, while Refine Edge lets you conveniently pick out hard-to-select elements, e.g. strands of hair. An inspirational gallery and a set of tutorials are included to help you familiarize yourself with these two special tools and the rest of the features of Photoshop Touch. Adobe is also playing up the app's connectivity with its paid cloud storage service called Creative Cloud. With Creative Cloud, you can upload your Photoshop Touch files on your iPad and easily access them for further polishing on Photoshop CS5 on your laptop or desktop computer. Facebook sharing and Google Image Search integration are also available in the app. Coinciding with the launch of Photoshop Touch for iPad, a new video ad service codenamed Project Primetime is also being introduced by Adobe. All Things D
notes
that the service will be used towards making cross-platform ads, to be shown on iOS and Android devices, desktop computers and smart TVs.
Adobe Photoshop costs $9.99 to download in the App Store.
It's a feature-packed made-for-iPad image-editing app, and you're probably enticed to purchase it right away. But as Steve Jobs would say, "There's one more thing…" This additional thing, however, is not a desirable feature. Aside from its system requirements, the maximum image resolution that Photoshop Touch can support is quite limited: only 1600 x 1600 pixels. Given that limitation, are you still raring to 'shop with Photoshop Touch?
Mentioned apps
$9.99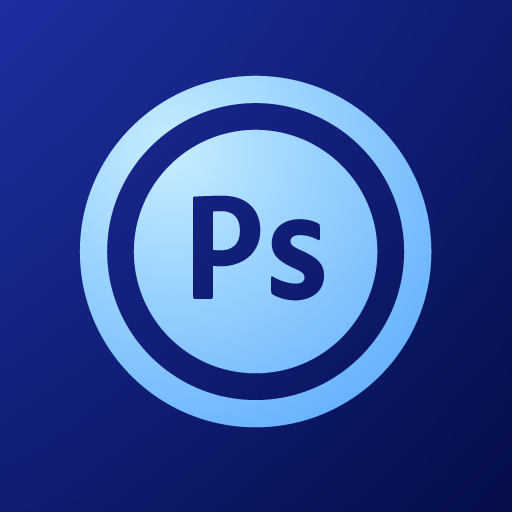 Adobe Photoshop Touch
Adobe Systems Incorporated
Free
Adobe Photoshop Express
Adobe Systems Incorporated
Related articles