MoneyWiz
For
iPad
Updated
-
New
Interface,
Reports,
And
More
February 22, 2012
Last year, we reviewed MoneyWiz for iPad and even the iPhone version (named SilverWiz at the time) later on. Both versions of the app proved to be quite an efficient way to manage your finances, especially considering that there was the included Sync Everything service to keep your data intact across multiple devices.
Recently, the iPad version got a major update with version 1.3. The biggest and most noticeable change is the completely redesigned interface. Previously, it was a bit basic, though it worked flawlessly. Now, it's more elegant and refined, and looks absolutely gorgeous. If you are like me, and have a thing for beautiful apps, then now is the best time to check out MoneyWiz for iPad.
In addition to the new interface, there are now many more types of reports that users can generate, should they be the more visual type of person. The new reports that can be made include: Net Worth, Statistics, Forecast, and Trends. The graphics that are used in the reports also have a nice redesign, and there is even the inclusion of full screen reports! Utilize all of that iPad screen space with stunning graphical data.
There are also "predefined reports," which will immediately show when you go to the Reports view. This way, you get a quick overview of what is happening, without the need to manually make the reports yourself.
There are many more changes as well, as you can see in the full change log at the end of this article. The iPhone version will also be getting a complete redesign, although more about this will be revealed in the coming months. Stay tuned!
GIVEAWAY: Fortunately, I have five copies of MoneyWiz for iPad to give away to lucky AppAdvice readers! For your chance of winning a copy, simply leave a comment on this post (with a valid email so that I may contact the winners). I will select the winners on Friday, February 24 at 10 p.m. PST. Good luck!
What's New in Version 1.3

USER INTERFACE

* Totally new user interface! The new user interface is more elegant, more simplistic, with realistic objects and brighter colours. We spent months to make sure the new looks is better in every aspect!

* Re-designed Scheduled section. The scheduled transactions no longer appear as normal transactions…they rather appear as events. Also, the calendar and the list of events are now one thing, which means that when you scroll up, the calendar hides itself, allowing you more space to see the list of events.

* Significantly decreased font sizes, to allow more information to be displayed at once (in the list of transactions). You can now see twice as many transactions in one page.

* All the buttons to create transactions were replaced by 1 button, to make the interface simpler to understand and use.

* Calculators were moved from the top bar to the sidebar… find them next to the Settings button. This way you can access them from anywhere and we simplified the top bar by removing 1 button.

* Editing an account or a budget is now moved to Settings -> Accounts & Budgets. This gives unified approach to how you manage your accounts and budgets, and allowed us to simplify the top bar even more, by removing that button as well.

NEW IN REPORTS

* Reports peek - Once you go to the Reports section, you'll immediately see few pre-generated reports, for your convenience!

* New reports: Net Worth, Statistics, Forecast, Trends

* Totally new UI for graphics in reports

* Full screen reports that show even more information about the graphic

* In Account Balance report, you can now select multiple accounts

* Expense Categories & Income Categories are now merged into one report - Categories

* You can now tap on the report graphic to get additional data

* Ability to see the transactions that make up a report

* Saving a report as a Dynamic report (i.e. non-static) - dynamic reports are these, that will re-calculate their data every time you open them.

* Ability to sort the transactions from a report

* The reports and the list of transactions are now one one… this means that when you scroll, the graphic goes up, giving you more space to see the transactions

* Export to PDF

* Export to CSV

* New way of visualising periods of a report

* Ability to edit a report, after you generated it. This allows you to set different report settings very quickly.

OTHER

* Ability to reconcile an account. You can do this from the button you use to create a transaction. There's now a Reconcile option.

* Ability to see the running balance (the account's balance after each transaction). Enable/disable this option from Settings -> General.

* Ability to expand/collapse the list of categories, while creating a transaction. You can also search in the list.

* New option for the balance field in Scheduled -> Overdue. You can now see how much money is overdue because of scheduled bills.

* The Calendar "Go-to date" functionality is moved - just tap on the month and year text at the top left of the calendar (in Scheduled), and the Go To dialog will present itself.

* Ability to see Daily Allowance for budgets. Configure it by tapping on the balance field while in that budget. You will be given the options - Used, Remaining, Days Left, Daily Allowance

* Ability to set both date & time for a transaction.

* The Category field when entering a transaction has been moved up.

* Ability to change your Sync Everything! password, via Settings -> Sync Everything!

* The QIF/OFX import will now recognize sub-categories during import, and will handle them appropriately.

* New translations added - Chinese, Russian, Italian, Portuguese and Polish

* Name is back to MoneyWiz

* Performance & stability improvements

We want to thank the following people, who voluntarily helped us translate MoneyWiz:

* Jorge Rui - Portuguese

* Gianfranco Lanzio - Italian

* Maciek Kozal - Polish
[gallery link="file" orderby="rand"]
Mentioned apps
$4.99
MoneyWiz - Personal Finance
SilverWiz
$4.99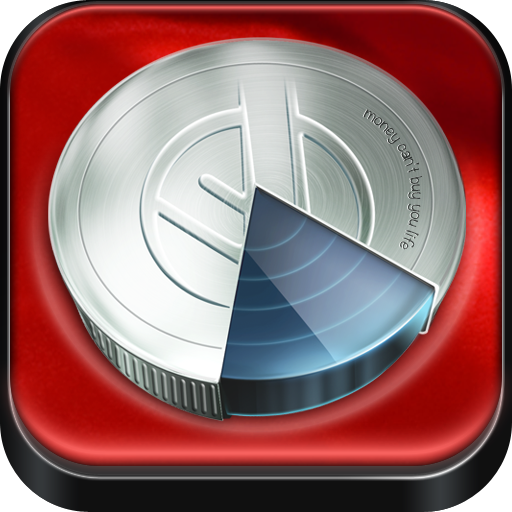 MoneyWiz - Personal Finance for iPad
SilverWiz
Related articles