Save
On
Even
More
Dr.
Seuss
Classics
With
The
Second
Beginner
Book
Collection
March 21, 2012
Oceanhouse Media
has worked hard to offer Theodor Seuss Geisel's, or otherwise known as Dr. Seuss, remarkable collection in interactive e-book form for future generations to enjoy and learn from. In February, Oceanhouse
released Dr. Seuss Beginner Book Collection #1
, a set of five of Seuss' well-known stories. Today, the second Dr. Seuss Beginner Book Collection is now available in the App Store, providing five more Seuss classics. Oceanhouse Media already offers these titles as omBooks, a digital book featuring professional narration and animated illustrations that bring the story alive, plus interactive elements to help teach words. However, the Dr. Seuss Beginner Book Collection saves you money, it's five books for the price of four, and makes your digital children's book collection even tidier by combining multiple books into a single app. This second installment includes: •
Green Eggs and Ham
: One of the best-selling children's book of all time. Sam-I-Am is determined to share the tasty treat of green eggs and ham with his doubtful companion. Containing just 50 unique words, this title is a must-have for beginning readers. •
Dr. Seuss's ABC
: From Aunt Annie riding an Alligator to the Zizzer-Zazzer-Zuzz, Dr. Seuss teaches children the ABC's through whimsical Seussian words and illustrations, guaranteed to entertain as much as it educates. •
The Cat in the Hat Comes Back!
: The behatted and bow-tied cat is back and stirring up his own brand of mischief. This time he enlists Little Cats A through Z to help him clean up the mess. But will they be a help or a hindrance? •
There's a Wocket in my Pocket!
: This charming, lighthearted story follows a young boy around his house as he introduces the reader to the amusing imaginary creatures that live with him. •
Hop on Pop
: Known as "The Simplest Seuss for Youngest Use," Hop on Pop offers simple, delightfully entertaining rhymes to inspire children to read on their own. "Pat. Cat. Pat sat on cat. No Pat No. Don't sit on that." OmBooks provide three ways to experience the story: "Read it Myself" allows reading and viewing the material in the same manner that traditional books would offer, "Read to Me" highlights each word as it is professionally narrated, and "Auto Play" adds narration, but also automatically turns the page when it is completed. This is a nice feature for very young children, or to just make the experience a little more like a movie. Some additional features to help promote reading and create even more enjoyment include words that are spoken and highlighted when tapped, noises and narrations when pictures are touched, plus fun animations and sounds to help pages come alive. A wonderful combination of capabilities to complement the whimsical artwork of Theodor Seuss Geisel.
Dr. Seuss Beginner Book Collection #2
is a universal app compatible with iPad, iPhone, and iPod touch running iOS 3.1 or later, and available in the App Store for $11.99. You can find all of
Oceanhouse Media's Dr. Seuss offerings via their website
.
Mentioned apps
$11.99
Dr. Seuss Beginner Book Collection #2
Oceanhouse Media
$2.99
Green Eggs and Ham - Dr. Seuss
Oceanhouse Media
$3.99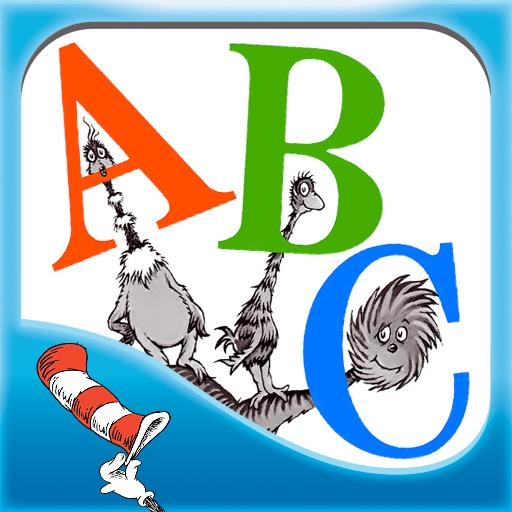 Dr. Seuss's ABC
Oceanhouse Media
$2.99
The Cat In The Hat Comes Back - Dr. Seuss
Oceanhouse Media
$2.99
There's a Wocket in My Pocket! - Dr. Seuss
Oceanhouse Media
$3.99
Hop on Pop - Dr. Seuss
Oceanhouse Media
$11.99
Dr. Seuss Beginner Book Collection #1
Oceanhouse Media
Related articles