Featuring
A
New
HUD
And
Media
Capabilities,
AR.FreeFlight
v2.0
Is
Now
Available
April 3, 2012
In time to satisfy
AR.Drone 2.0 pre-orders
, Parrot has posted the
AR.Drone 2.0
optimized update of
AR.FreeFlight
to the App Store earlier today. FreeFlight v2.0 includes a new user interface, media capture and management tools, and new piloting modes. For those unaware, AR.FreeFlight is the software needed to operate and maintain, firmware updates and that sort, Parrot's AR.Drone. Compatible with both the old and new generation of Parrot's augmented reality quadricopter, FreeFlight v2.0 was specifically designed with AR.Drone 2.0's capabilities in mind. While the original AR.Drone has a forward-facing camera for a cockpit-like flying experience, the second generation AR.Drone is capable of recording high-definition video and capturing high quality photos. In the now streamlined head-up display, Parrot provides separate buttons for each function. Part of the overhauled main menu, a media manager allows viewing and sharing of these wonderful images and videos captured by your AR.Drone 2.0. Hoping to help new and veteran pilots, AR.FreeFlight v2.0 contains a couple of additional piloting modes, plus a new acrobatic maneuver. The "flip" is an assisted barrel roll to help any level pilot show off what the AR.Drone 2.0 can do.
Director mode – The AR.Drone can perform a 360º panorama spin, a slow ascent, or a sideways video capture to create some very dramatic video clips.
Absolute mode – Designed to help beginners, this mode always moves the AR.Drone in the direction you tilt your iDevice, no matter which way the quadricopter is facing.
The traditional control scheme, now referred to as "relative" mode, is still available for pilots who prefer more realistic handling
You can get a better idea of Absolute mode by watching the
demonstration video
embedded below.
AR.FreeFlight
is a universal app compatible with iPad, iPhone, and iPod touch running iOS 4.3 or later, and available in the App Store as a free download.
Mentioned apps
Free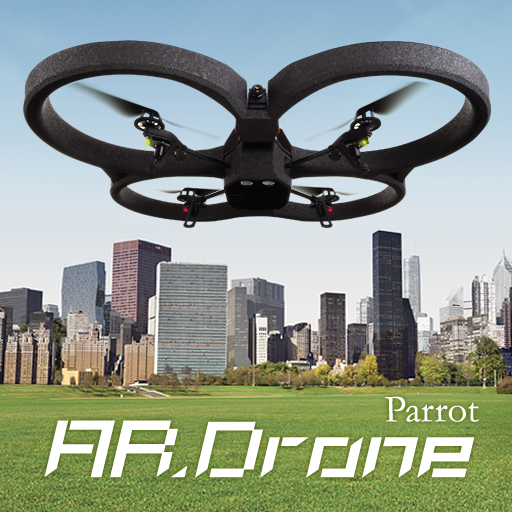 FreeFlight
Parrot SA
Related articles