Temple
Run
Sprinting
Soon
With
Retina
iPad
Graphics,
New
Power-Ups
And
More
April 2, 2012
Keith Shepherd and Natalia Luckyanova, the husband-and-wife pair behind
Temple Run
developer Imangi Studios, recently granted an interview with
Pocket Gamer
. The exchange that came about from the interview is a rather interesting, if a bit short, assessment of what led to the game's success and what the enterprising couple have planned for their best-selling brainchild. Now, you can't talk about Temple Run without talking freemium. The game famously began its run in the App Store in August of last year as a $0.99 app, and then made the transition to its present form as a free-to-play game just a month later. The game enjoyed modest sales as a paid app, but it's only after it made the switch to the freemium business model that it became super popular. The freemium model is an
oft-maligned
concept, mainly for its being ripe for exploitation by money-grubbing developers, but for Temple Run, the concept has worked extremely well. The game can be played without ever making in-app purchases, but the ability to buy coins to be used for getting power-ups and other upgrades has proven too attractive to many players. And given the very high replayability factor of the game, it's easy to see why players would want to rely partly on these upgrades in order to beat others' scores and, to a greater extent, their own. In the interview, Keith and Natalia acknowledged that it's this replayability that keeps the game afloat in the App Store charts. Temple Run also made its debut recently in the Google Play store for Android devices. And amid complaints from a number of Android users who can't play the game on their devices because of the platform's long-standing
fragmentation
issues, Keith and Natalia said that they have plans to further port the game to other platforms and devices. But, of course, it's what they have in store for the original iOS version of Temple Run that is most interesting. An update to optimize the game's graphics for the new iPad's Retina display is naturally in the works. Also, they plan to add more objectives, characters, and power-ups to the proceedings. New environments are said to have been requested by many players, and they intend to add those as well. Temple Run has become so immensely popular that it has inspired, so to speak, a lot of blatant
ripoffs
in the App Store. But, as the game's continuing success shows,
there can only be one evil demon monkey-infested Temple Run
.
Mentioned apps
Free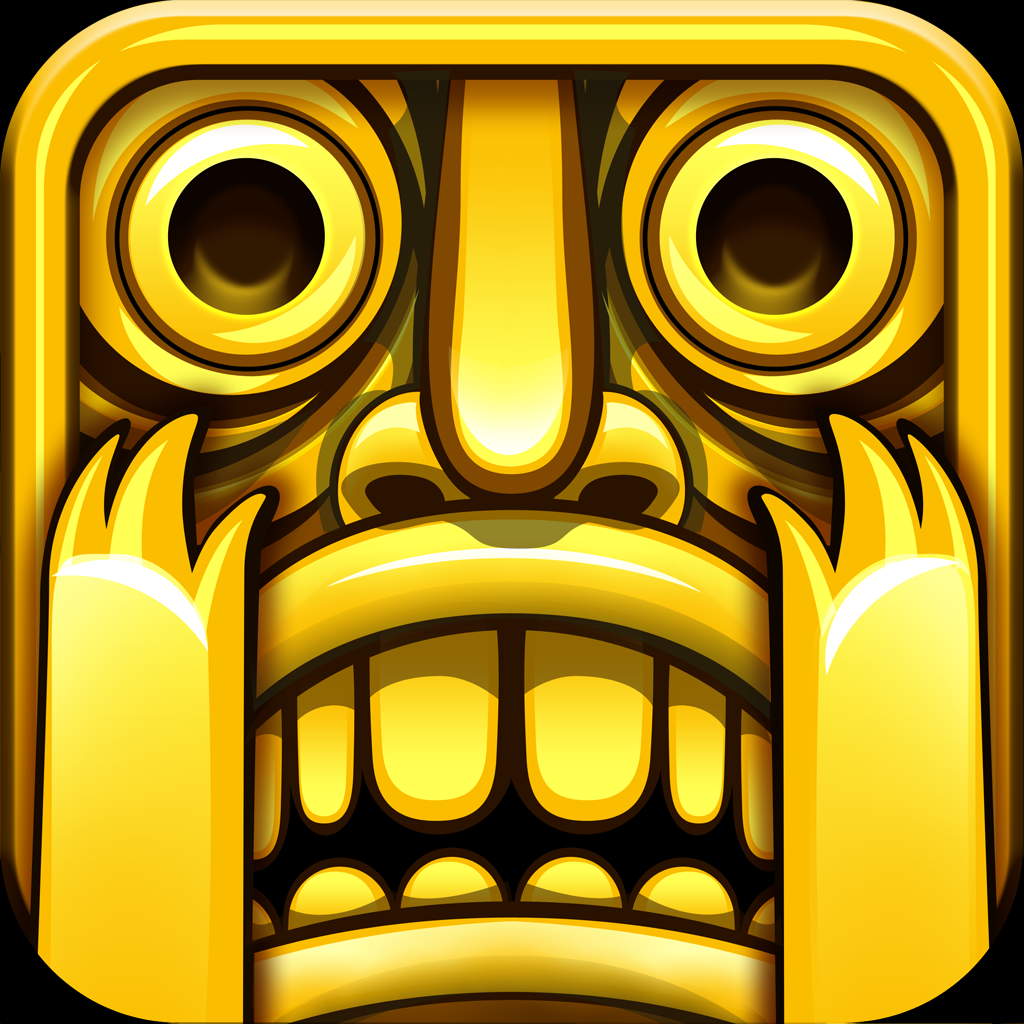 Temple Run
Imangi Studios, LLC
Related articles